Dr. Romanelli Splices Mitchell & Ness Jerseys With Japanese Boro for Bespoke Kimono Jackets
Celebrating the NBA Playoffs in style.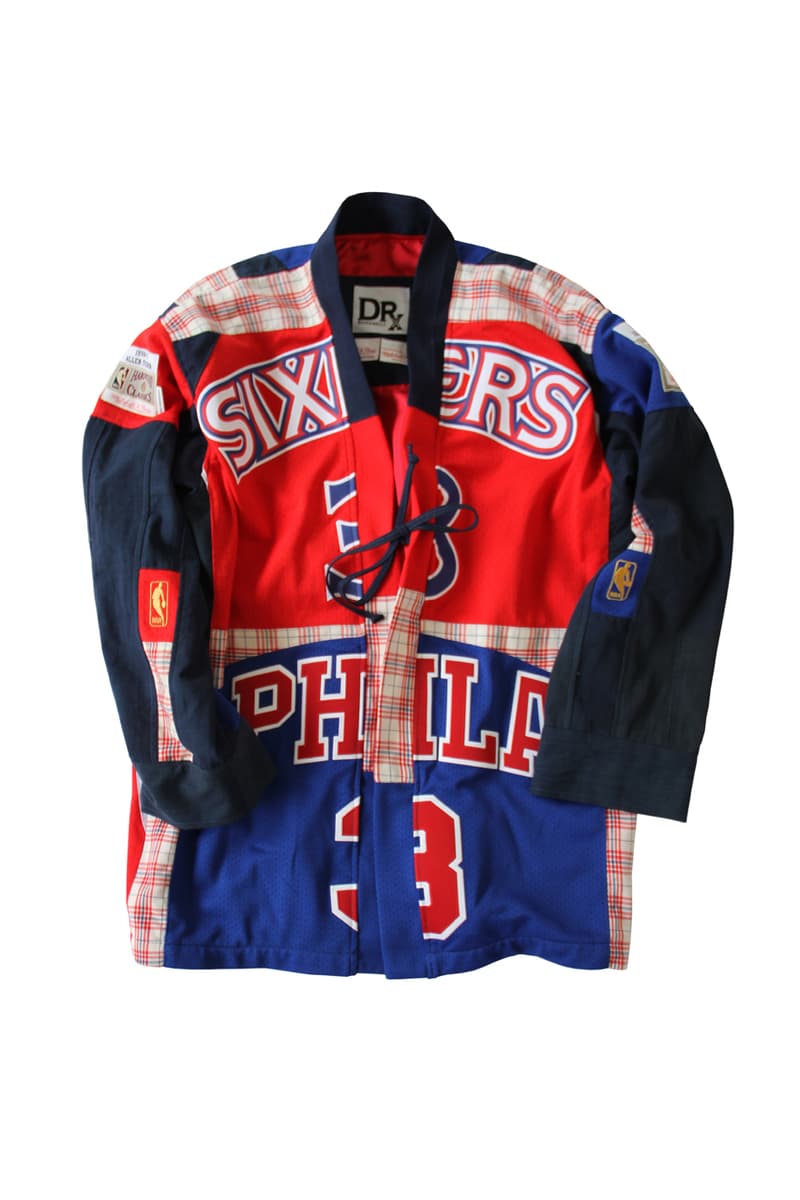 1 of 14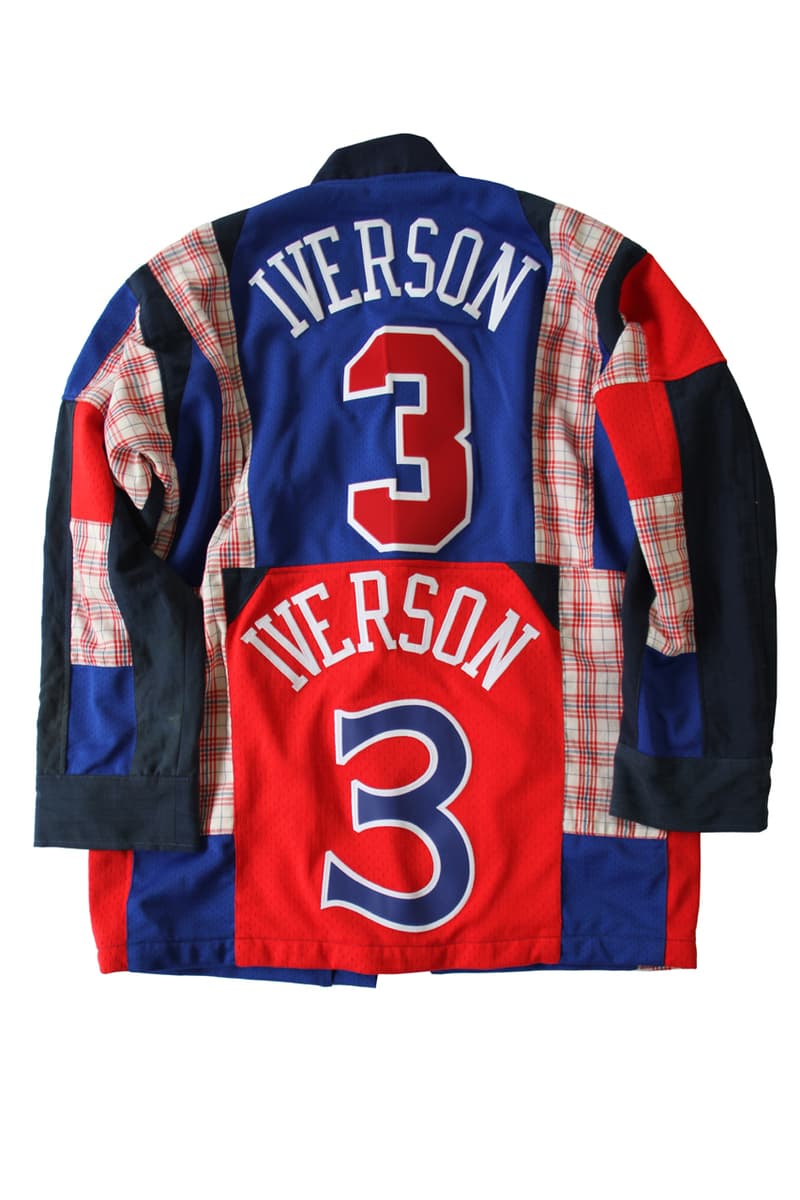 2 of 14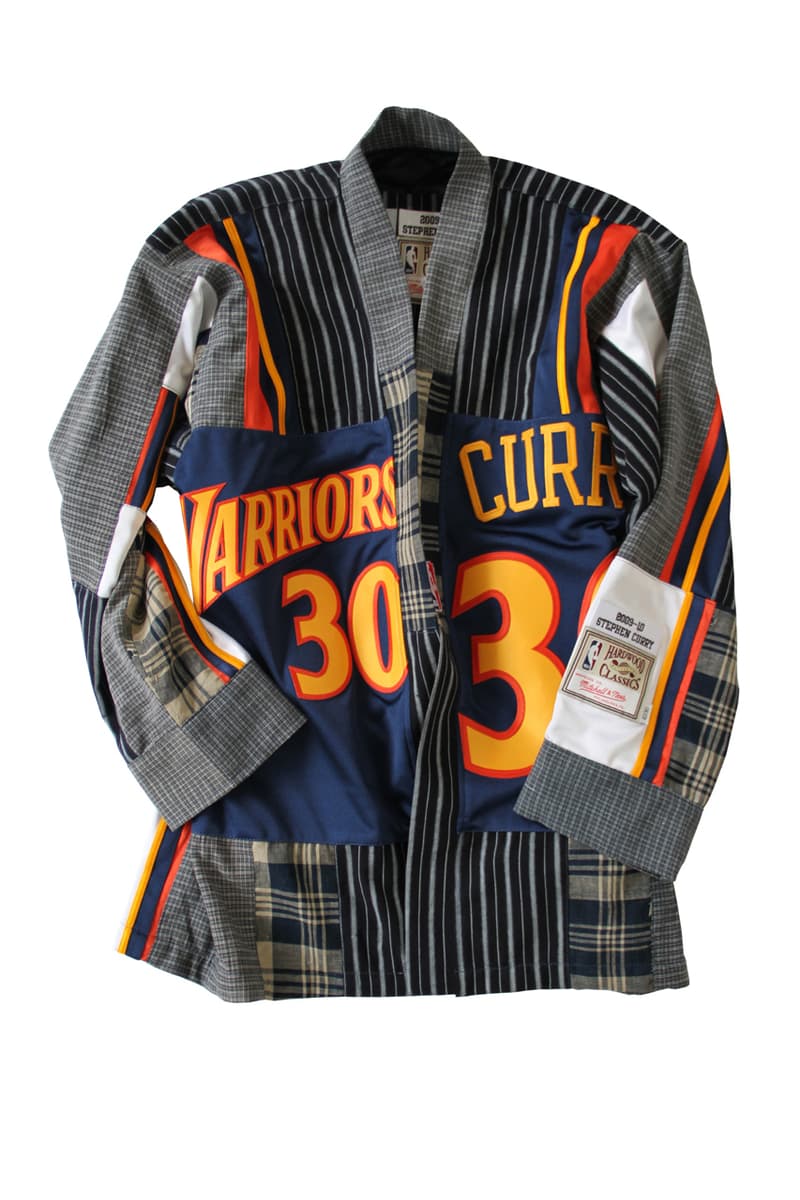 3 of 14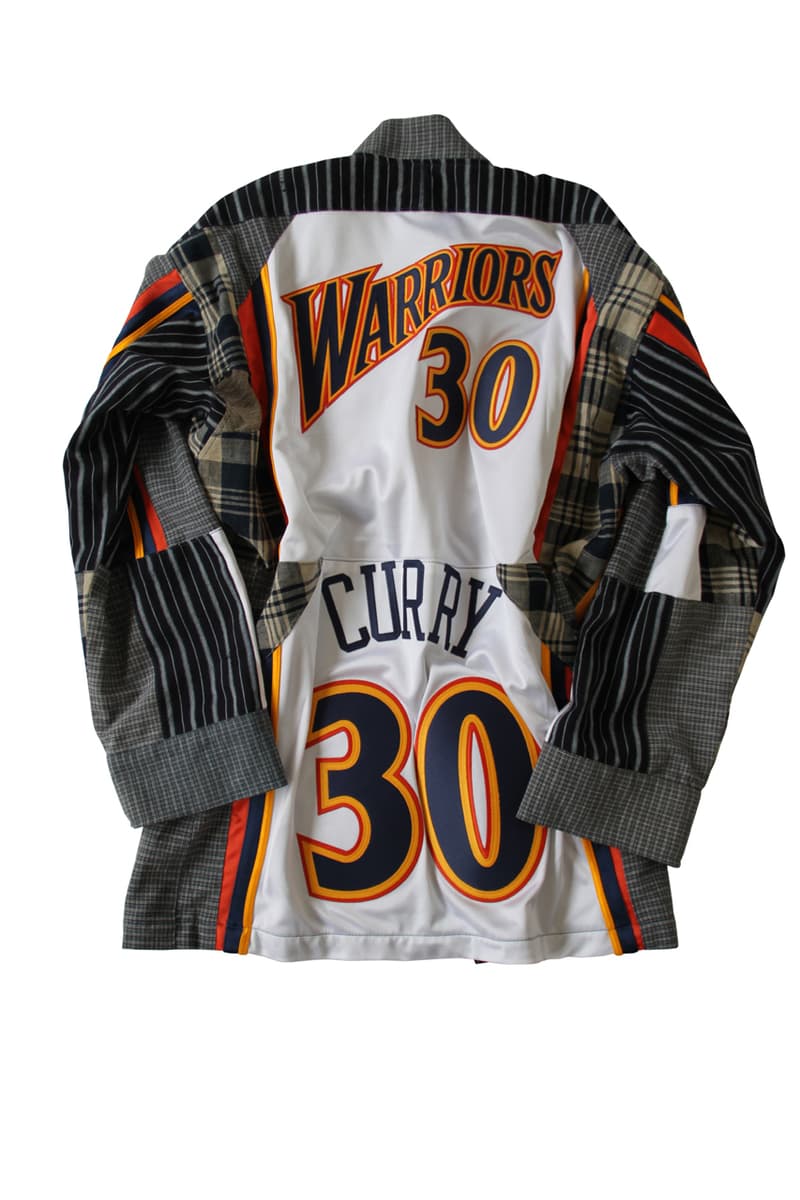 4 of 14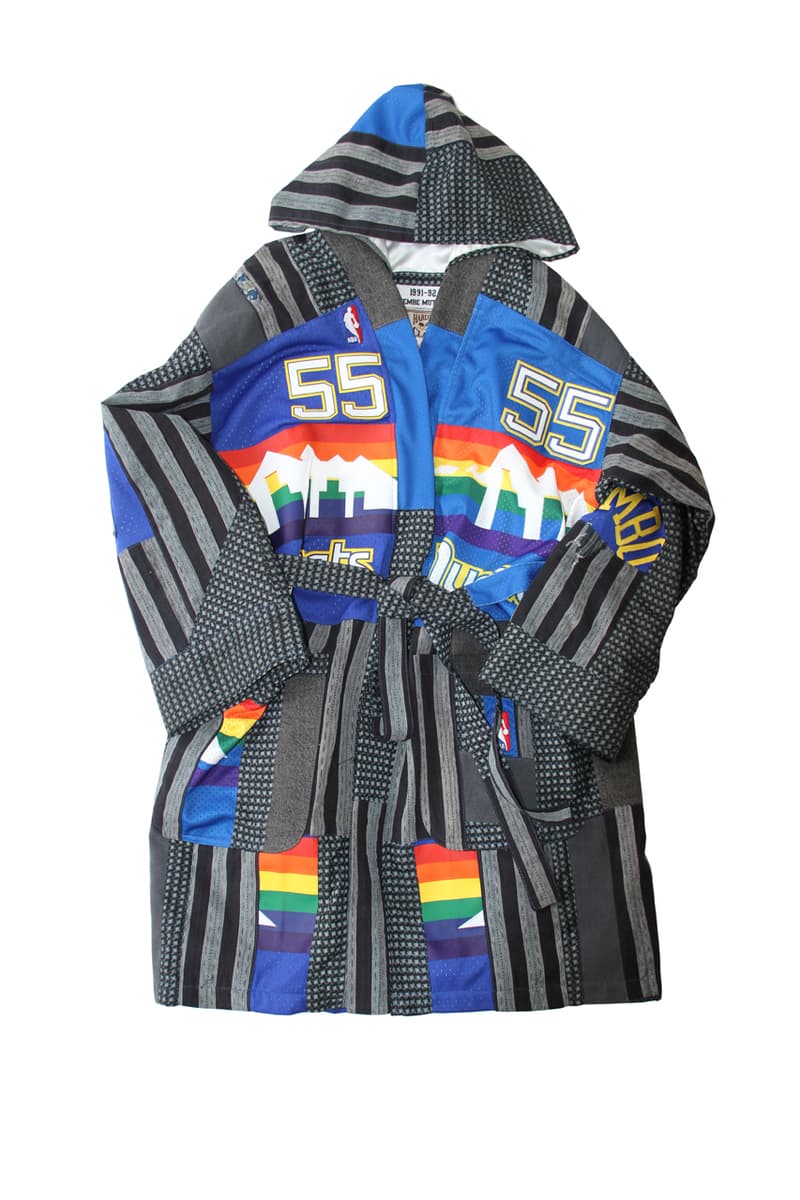 5 of 14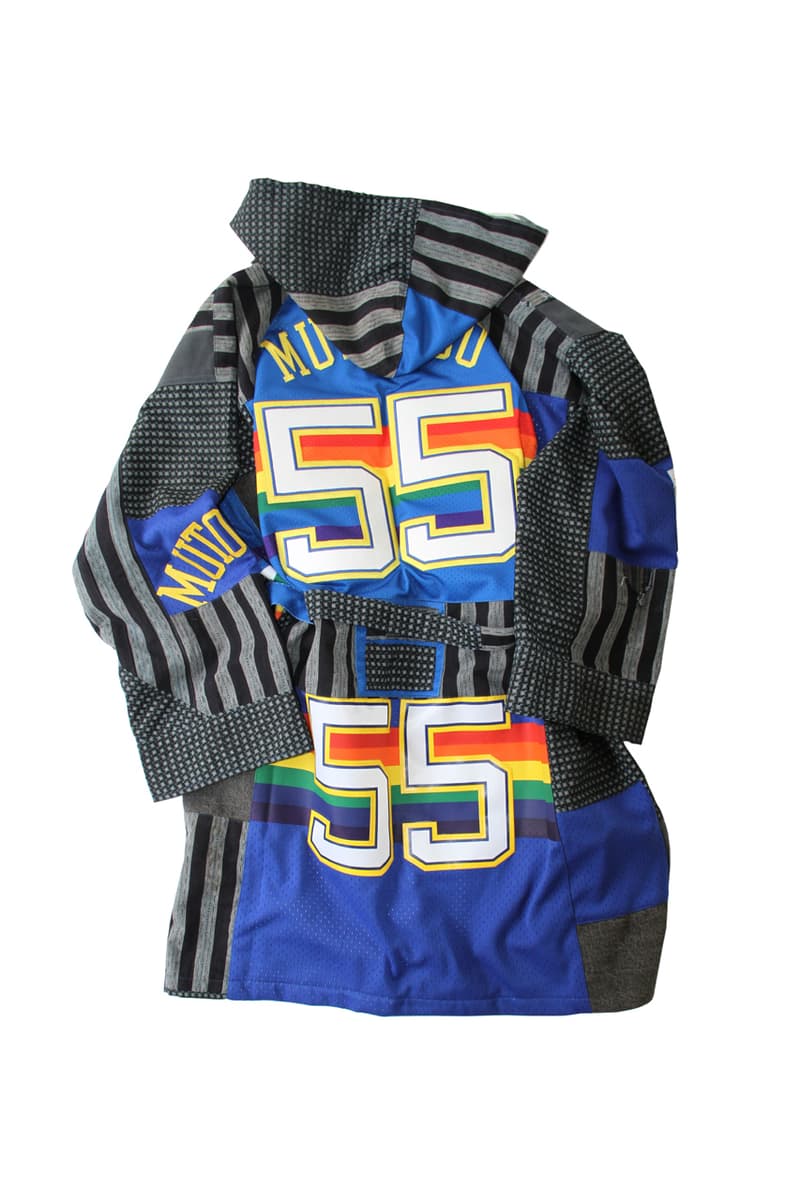 6 of 14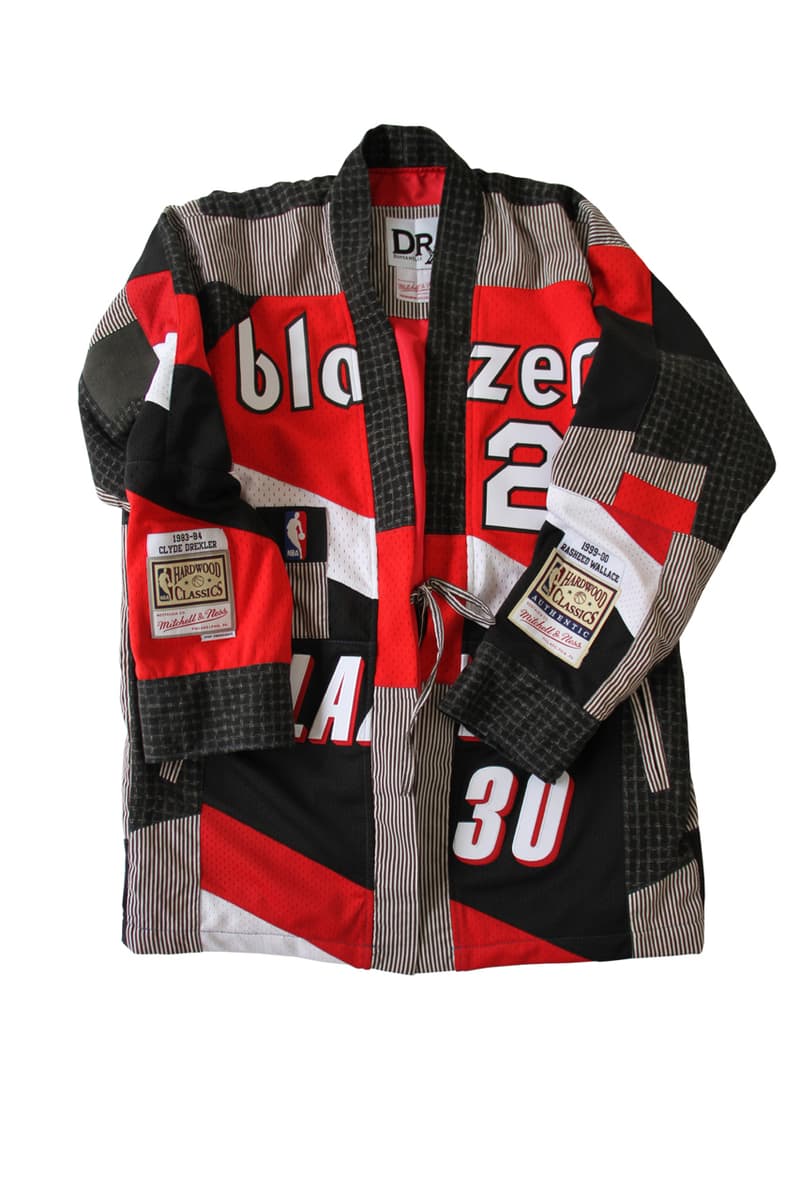 7 of 14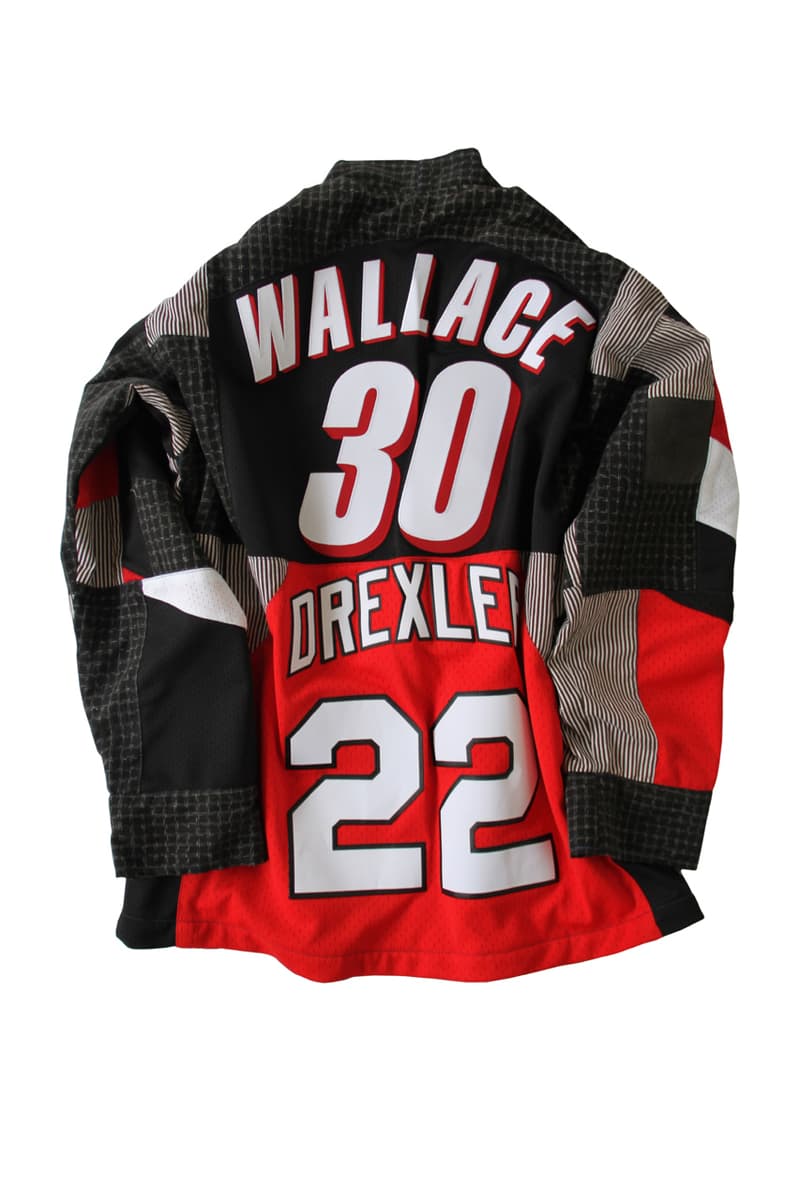 8 of 14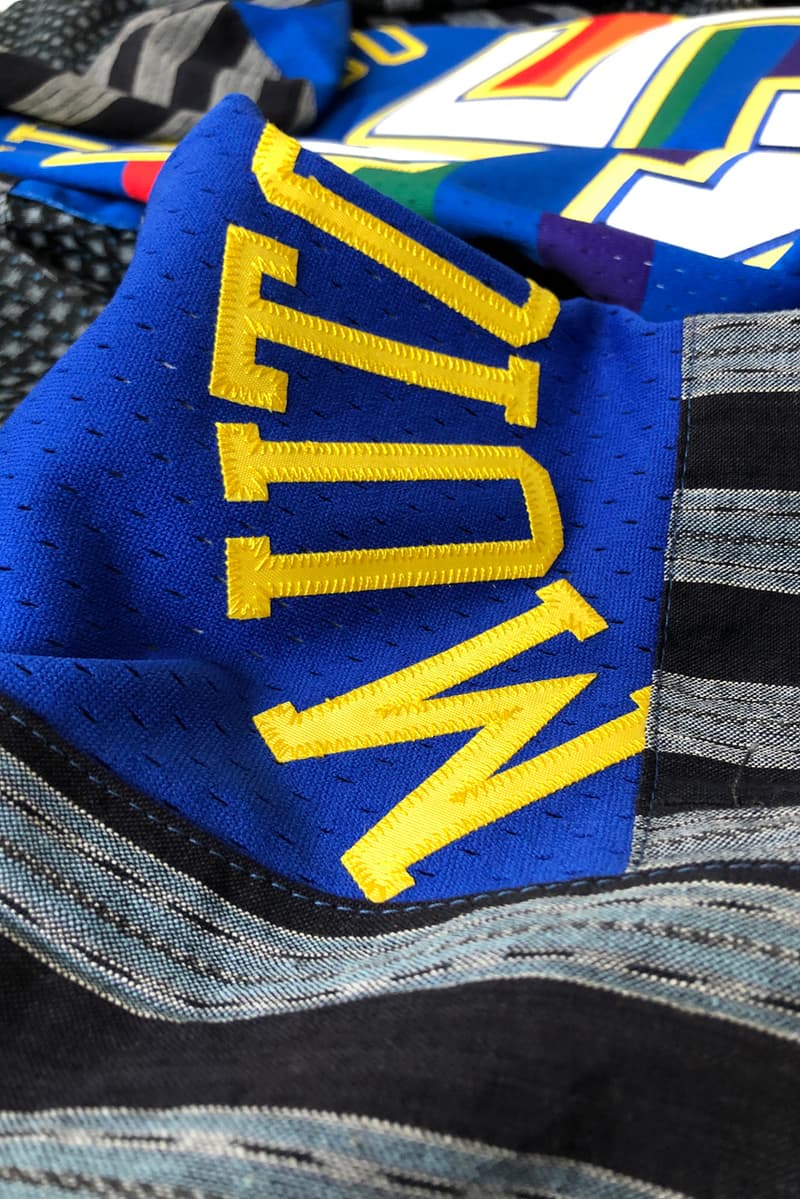 9 of 14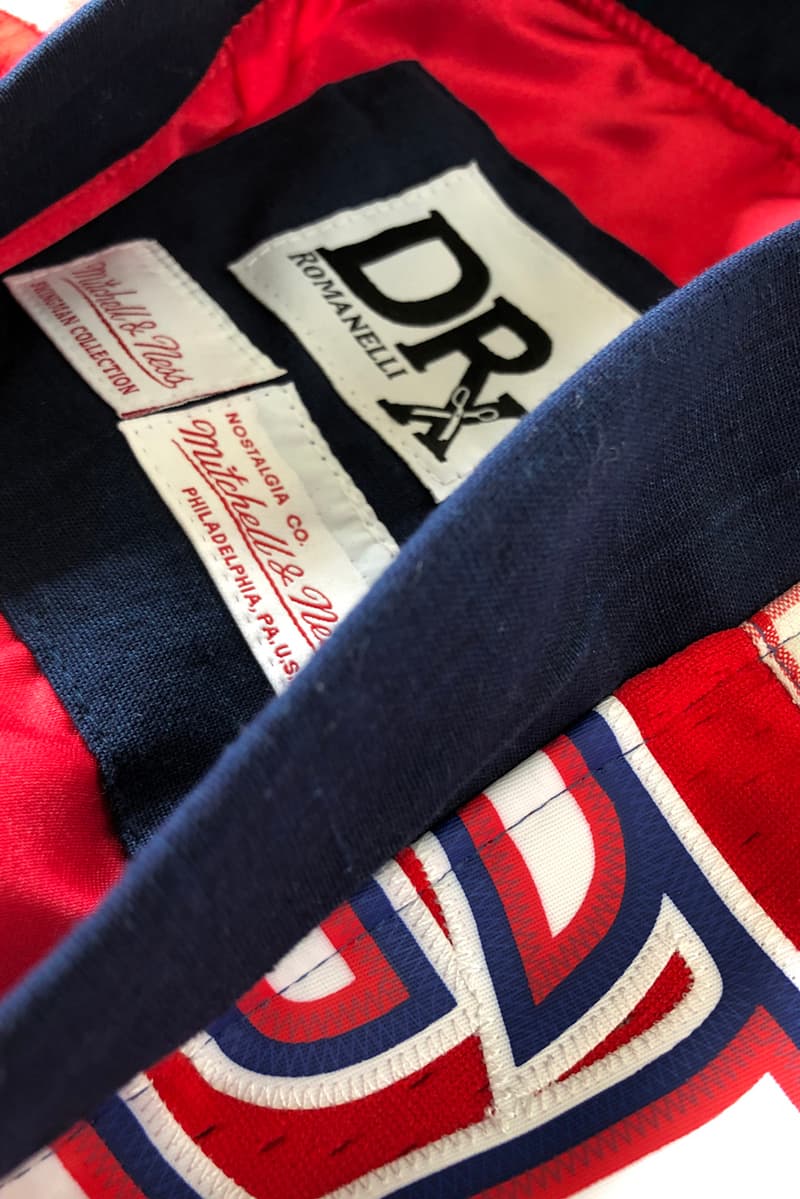 10 of 14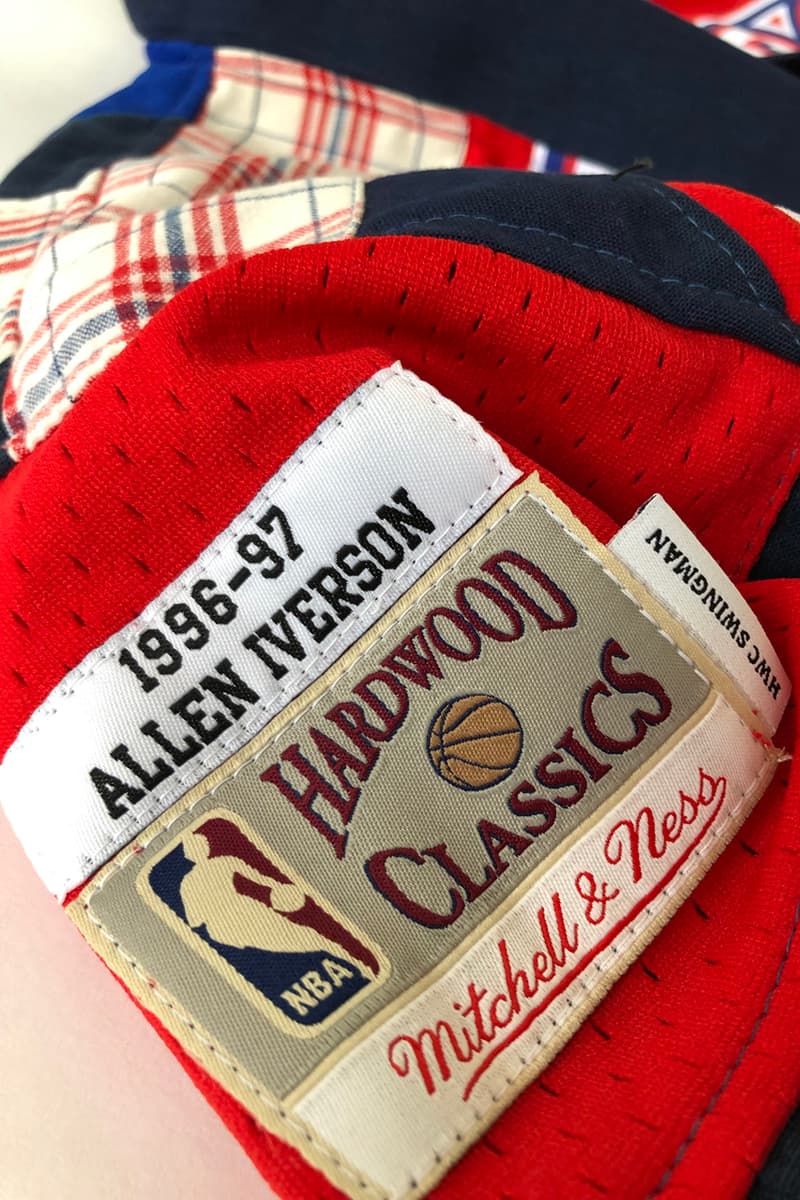 11 of 14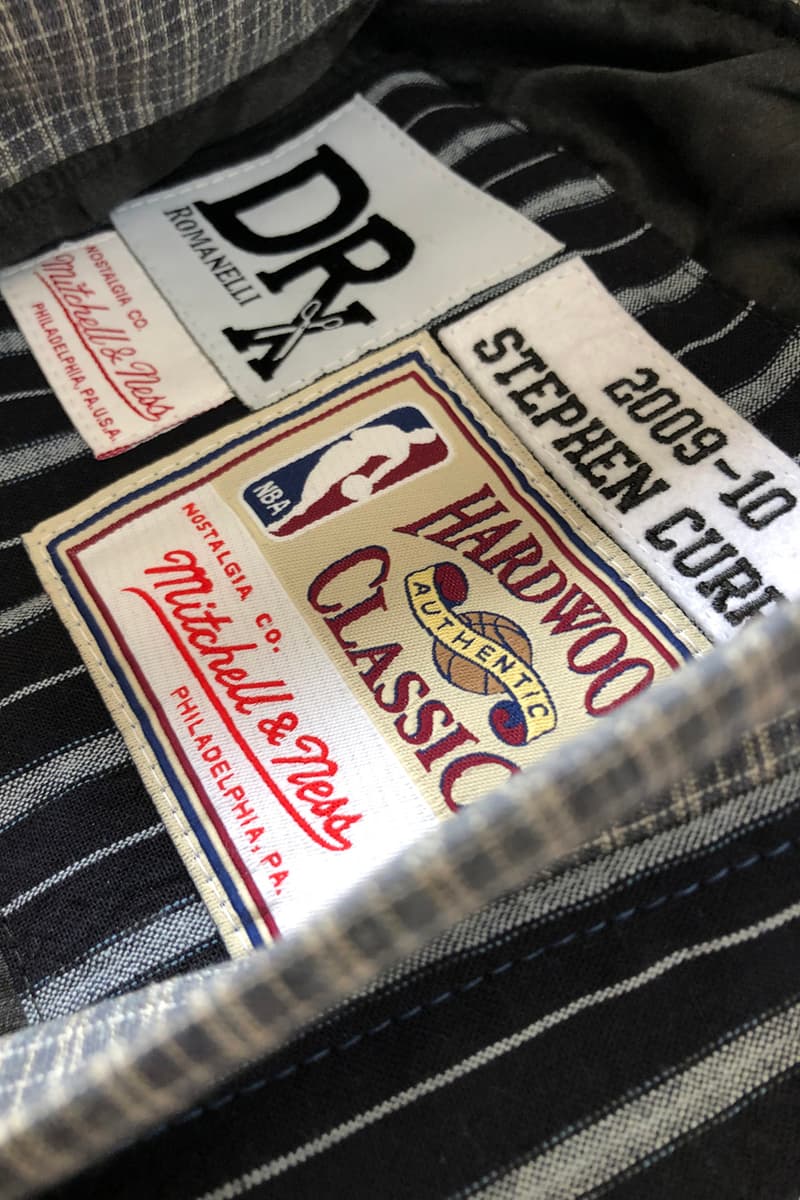 12 of 14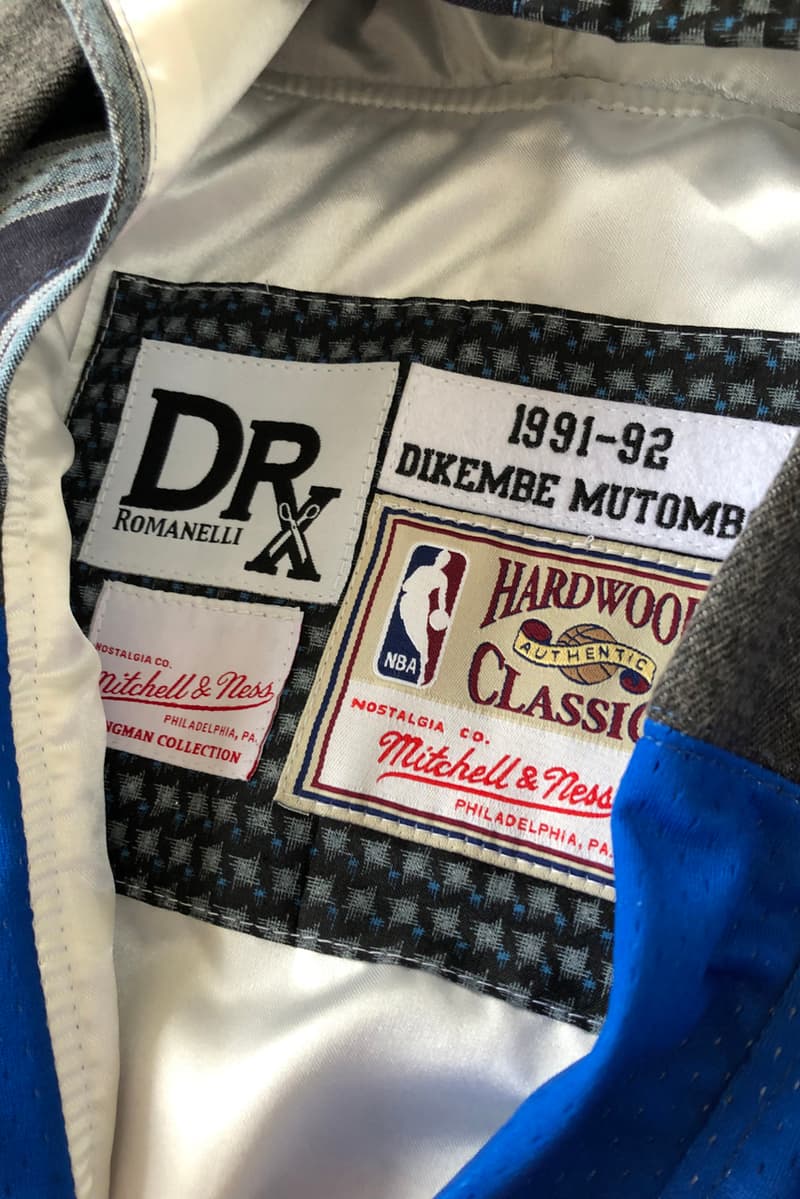 13 of 14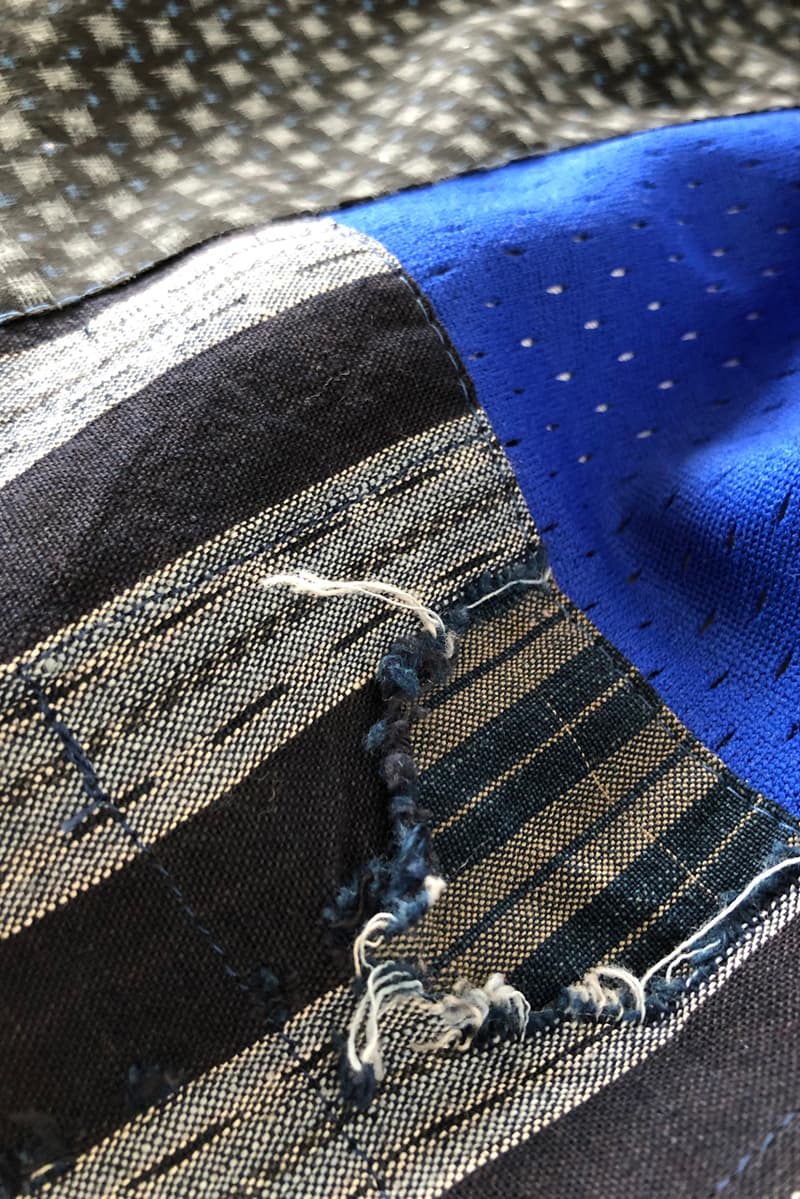 14 of 14
Dr. Romanelli honors the NBA playoffs with a series of bespoke kimono jackets crafted from vintage basketball jerseys. Repurposing timeless Japanese boro jackets from Romanelli's personal collection, the designs reshape classic Mitchell & Ness layers into lounge-ready outerwear.
Collarless jackets and hooded coats are informed in equal part by historic Japanese silhouettes and bold, clashing patterns. Woven striped and plaid textiles mesh with the mesh jerseys, yielding juxtapositions like red and blue Allen Iverson jerseys from the 1996-97 season and panels of soft plaid.
Elsewhere, The Warriors' star Steph Curry is offset with various bold patterns, with stripes from one of the jerseys traveling down the left sleeve. Arguably the most lavish item is a hooded and belted coat crafted from Dikembe Mutombo's New Jersey Nets jerseys, splashing the vibrant rainbow hues atop a muted grey- and black-striped base.
Expect the custom, one-of-one jackets to hit Dr. Romanelli's website shortly.
Elsewhere, Romanelli rejoined LN-CC for custom ottomans made from old-season fashion items.
Dr. Romanelli's Custom Mitchell & Ness Jersey Boro Kimono Jackets