Matthew M Williams Teases Upcoming 1017 ALYX 9SM Rollercoaster Bangles
Along with the label's blockchain pilot project.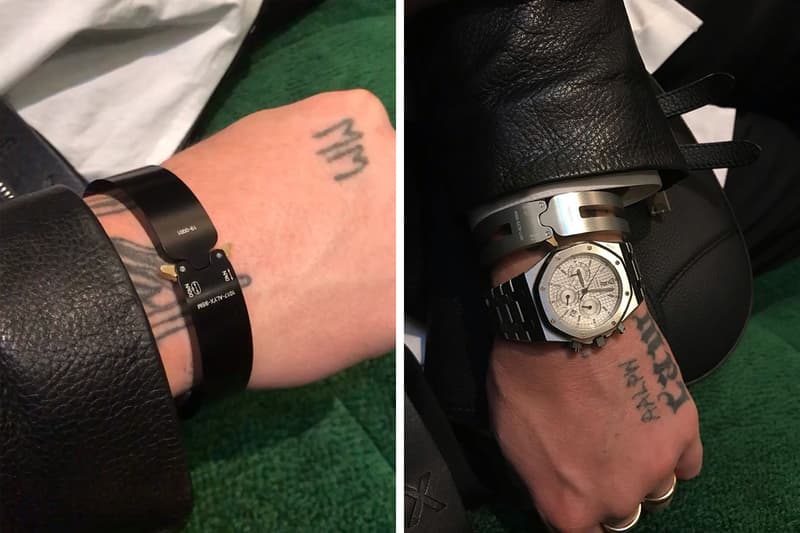 Aside from displaying 1017 ALYX 9SM's blockchain pilot project at this year's Copenhagen Fashion Summit, designer Matthew M Williams took the event as the perfect chance to show off his label's upcoming Rollercoaster Bangles.
In development for a while now, the new wrist accessory expands on ALYX's series offerings that utilize its proprietary stab-lock quick release buckles. Set to release in both brushed silver and matte black, the bangles are crafted of solid anodized aluminum complete with descriptive lasered decorations. Middle cutouts and contrasting gold-tone toggle details round up the design of the 1017 ALYX 9SM Rollercoaster Bangles.
Taking part in the annual celebration of development in fashion, 1017 ALYX 9SM is exhibiting its blockchain pilot project created in collaboration with Avery Dennison at the event's Design Studio Workshop. The duo developed a system where each garment is labeled with a unique QR code that allows customers to trace the journey of a garment within the supply chain to promote transparency and guarantee authenticity.
Check out the upcoming 1017 ALYX 9SM Rollercoaster Bangles and learn more about the blockchain pilot project below.
In case you missed it, BLENDS latest editorial spotlights the upcoming fragment design x Dr. Martens Hollingborn Derby.