Things to Do in the UK for This Bank Holiday Weekend and Beyond
Dave continues his tour and Nobu teams up with Suntory.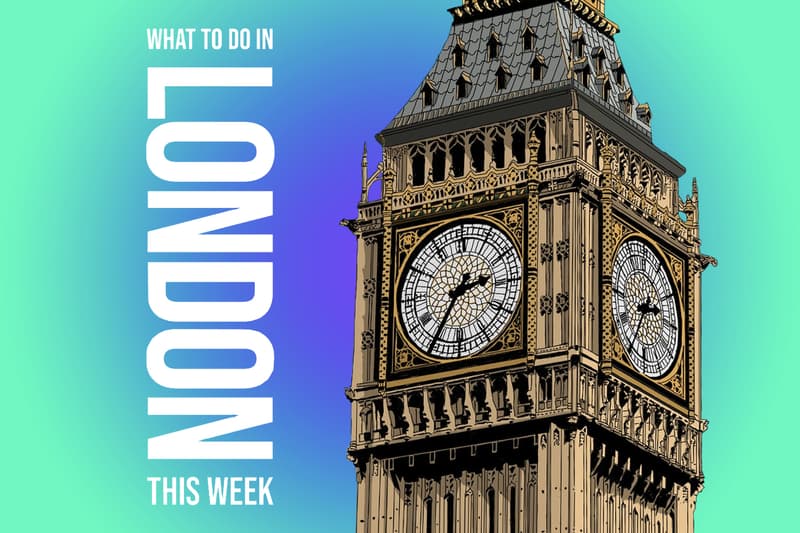 At a loose end for happenings in the UK for the next week? HYPEBEAST has plenty of options for you. There's more than enough happening this week, the concerts this time lead with Dave and Devlin for the bank holiday weekend.
There's also more than enough restaurants and exhibitions to visit while you're in the city. So without further ado, here's a list of happenings on the weekend of April 18 and beyond.
Music & nightlife
Where: O2 Academy Sheffield
When: April 20, 6:30pm
Dave continues his UK tour, this time landing in Sheffield to perform his hit album, Psychodrama. It's been a busy time for the musician who will be seen acting alongside Ashley Walters in Top Boy this autumn.
Where: O2 Shepherds Bush Empire
When: April 19, 7pm
GZA is another returning name, continuing his European tour. This time taking residence at the O2 Shepherd's Bush Empire, you can expect a medley of GZA hits alongside Wu-Tang classics.
Where: The Garage, London
When: April 19, 7pm
Meanwhile Devlin takes his tour to London, landing at The Garage. Expect the MC to perform hits from his latest album.
Food
Where: 10-50 Willow St, Hackney, London, EC2A 4BH
Nobu has joined forces with Suntory for a special set of cocktails, including the likes of Gin & Sonic, a blend of Roku Gin, Sonic Water, fresh ginger as well as Minto, a mix of Toki Blend Japanese Whisky, White Crème de Menthe Liqueur and After Eight.
Where: 52 Kings Road, St Leonards-on-Sea, Hastings, TN37 6DY
A rare journey outside London for this column, this time focusing on Farmyard, a sustainable restaurant and natural wine bar in Hastings. You'll also be able to refill empty cartons and bottles with biodynamic bottles.
Where: Unit 114, Lower Stable Street, London N1C 4DR
Rita's has a space in Coals Drops Yard, the new shopping space in Kings Cross. The famed restaurant has a slightly more high-end menu than its predecessor but is just as delicious, with sandwiches available for takeaway.
Art & Cinema
Where: 62 Wood Lane, London, W12 7RH
When: April 23, 6:30-9:30pm
Elephant hosts Exploring Duality, part of an ongoing collaboration between the new gallery and Edouard Malingue space, which runs until April 28. The panel discussion takes place between Nixi Cura (SOAS), Dr Rachel Marsden (UAL) and Dr Wenny Teo (Courtauld Institute) and is moderated by Ying Tan (British Council).
Sylvie Fleury: Hypnotic Poison
Where: Ely House, 37 Dover Street, London, W1S 4NJ
When: Until May 11
Sylvie Fleury's newest show is called Hypnotic Poison and is hosted at Galerie Thaddaeus Ropac London. The name comes from Christian Dior's famous fragrance, showcasing her latest works. Fleury spoke about the inspiration for the show, "I've always wanted to transform reality, to transform everyday objects. That's perhaps why I am interested in fashion. Fashion trends reflect our time, but also produce codes that I've always wanted to appropriate and play with."
Gillian Ayres: Song Beneath The Stars
Where: 43 Pall Mall, London, SW1Y 5JG
When: Until May 11
Song Beneath The Stars pays homage to Gillian Ayres career and coincides with the anniversary of her unfortunate passing. The retrospective spans 50 years and looks at the artists passion for printmaking.