Marvel Unveils Exclusive Posters Inspired by 'Avengers: Endgame'
Coinciding with the release of the film this week.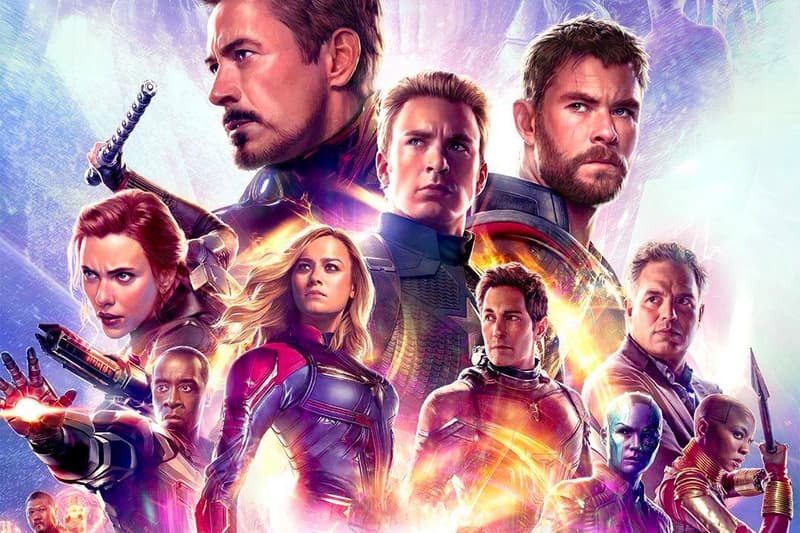 Marvel Studios upcoming Avengers: Endgame will finally hit theaters this week, and the ramp up for promotion has swelled, as has fan anticipation. As such, the studio has enlisted a number of fanmade posters from 10 artists inspired by the upcoming superhero flick. Although most of the posters focus on the core Avengers members Iron Man, Captain America, Thor, Hulk, Black Widow, and Hawkeye, others showcase characters like Captain Marvel and Thanos.
Check out the posters below and stay tuned for Marvel to release more leading to the debut of Avengers Endgame April 26.
In other Marvel news, BAPE just revealed its full Marvel Comics collaboration.
Check out this Marvel Studios' #AvengersEndgame inspired poster from artist @SG_Posters. pic.twitter.com/QMUTIO13xQ

— Marvel Studios (@MarvelStudios) April 20, 2019
Take a look at this Marvel Studios' #AvengersEndgame inspired poster from artist @KazOomori. pic.twitter.com/Z4MUc30X8F

— Marvel Studios (@MarvelStudios) April 19, 2019
Here's your look at the Marvel Studios' #AvengersEndgame inspired poster by artist @Turksworks pic.twitter.com/imMZzZRQrQ

— Marvel Studios (@MarvelStudios) April 18, 2019
Check out this poster inspired by Marvel Studios' #AvengersEndgame from artist @TracieChing pic.twitter.com/C9scbgZV6b

— Marvel Studios (@MarvelStudios) April 17, 2019
Collect these exclusive mini posters designed by @Cakes_Comics when you see Marvel Studios #AvengersEndgame in @IMAX at @AMCTheatres 4/25-28 & 5/3-5/5.

Tickets still available: https://t.co/MuqadpidyL pic.twitter.com/Fg7tWVef54

— Marvel Studios (@MarvelStudios) April 16, 2019
Check out the first in a series of 10 exclusive posters inspired by Marvel Studios' #AvengersEndgame. Art by @SkinnerCreative.

See the film in theaters in 10 days! pic.twitter.com/yXqK6lMJGk

— Marvel Studios (@MarvelStudios) April 16, 2019