The Best Travel Skincare Products to Pack for Your Next Vacation
Carry-on friendly products for those long-haul flights.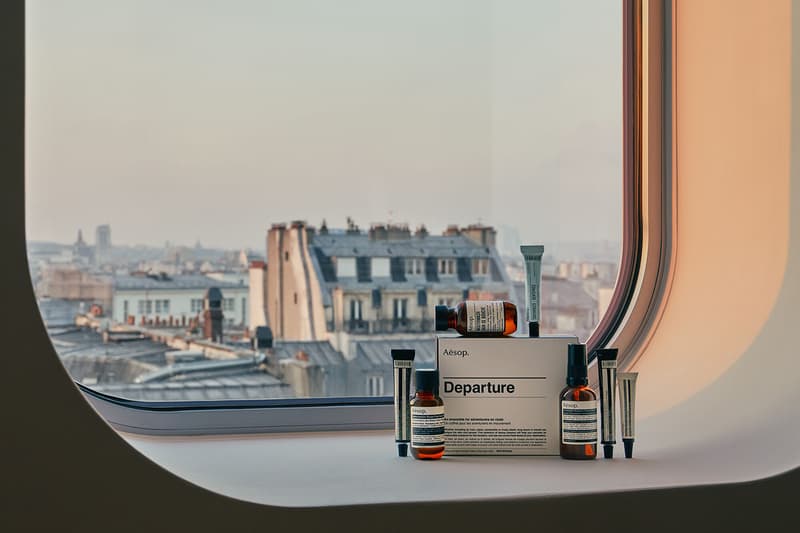 Traveling is no excuse not to keep up with your skincare and grooming routine. In fact, the dehydrating atmosphere of flights means it's even more important to at least keep up a good moisturizer on hand, and fortunately most of our favorite brands like Kiehl's, MALIN + GOETZ and Sunday Riley offer travel-sized versions of their most popular products. But it's also challenging to keep up with your skincare and grooming routine while living out of a suitcase. And so, from travel-sized face oils and hand lotions to solid fragrances, we've rounded up the best skincare products for men — and women, and really anyone who would like to keep their face looking fresh while they travel.
We've specifically chosen small-format liquids and solid products to make them ideal for your carry on for your next flight, but these creams, lotions and more are of course suitable for any travel method. Read our list before packing for your next vacation. For even more recommendations for your routine, be sure to check out our roundup of luxury skincare products.
Cleanser
Product: Innisfree Moisturizing Cleansing Wipes With Olive
Where to buy: Innisfree
If you had to pack just one skincare item while traveling, a pack of cleansing wipes would probably be your best bet (and perhaps some SPF for when you get to your destination). These wipes from Korean brand Innisfree have the added bonus of moisturizing while cleansing your skin, and unlike a traditional liquid cleanser, they are carry-on friendly and don't require any rinsing off with water.
Hand Wash
Product: Byredo Vetyver Rinse-Free Hand Wash
Where to buy: Byredo
Airplanes are gross, and it's not always easy to get up and go to the bathroom while your seat mate is sleeping. Byredo's Rinse-Free Hand Wash lets you cleanse your hands without leaving your seat, with the Vetyver scent leaving behind a fresh, herbal smell.
Hand Lotion
Product: Kiehl's Ultimate Strength Hand Salve
Where to buy: Kiehl's
There's a reason Kiehl's Ulitmate Strength Hand Salve is one of its bestsellers. The heavy-duty lotion absorbs quickly so as not to leave your hands feeling greasy, and is available in a 2.5 oz tube perfect for your carry on.
Face Oil
Product: Sunday Riley Juno Antioxidant + Superfood Face Oil
Where to buy: Sunday Riley
Hydration is key for long-haul flights, and this is the face oil Sunday Riley herself swears by for flying. The .5 oz bottle won't take up much room in your carry on, and the oil can be used on your face, neck, cuticles and even hair.
Lip Balm
Product: Jack Black Intense Therapy Lip Balm SPF 25
Where to buy: Jack Black
No, it's not related to the actor Jack Black. But Jack Black the skincare company does make a fantastic balm that will revive even the most cracked lips from dry, recycled airplane air. In addition to the classic mint, the balm is also available in scents like blackberry, grapefruit and mango.
Mask
Product: Tatcha Luminous Dewy Skin Mask
Where to buy: Tatcha
Take advantage of the downtime you have while traveling with a sheet mask from Japanese brand Tatcha. The brand's Luminous Dewy Skin Mist is one of its bestsellers, and here it's available in a convenient, carry-on friendly mask form. Yes, you'll look weird wearing a white mask on your face for 15 minutes, but it'll be worth it for The Glow.
Fragrance
Product: Le Labo Santal 33 Solid Perfume
Where to buy: Le Labo
Cut down on your liquids with Le Labo's solid perfume in lieu of your usual fragrance. If you're not a fan of the brand's ubiquitous Santal 33, you can pick up Rose 31 and Thé Noir 29 in solid form as well.
Deodorant
Product: MALIN + GOETZ Eucalyptus Deodorant Mini
Where to buy: MALIN + GOETZ
Long flights are likely to leave you feeling less than fresh, so be sure to pack a deodorant. We like MALIN + GOETZ's aluminum-free deodorant, which is infused with eucalyptus extract and available in a travel-friendly mini 1 oz size.
All-In-One Kit
Product: Aesop Departure Kit
Where to buy: Aesop
If you can't be bothered with picking up multiple individual products, look out instead for Aesop's new Departure Kit, which launches on May 21. The kit includes a face mist, hand balm, lip creme, face mask, hand balm, rinse-free hand wash, and even toothpaste and mouthwash. Pair it with Aesop's Arrival Kit — previously called Jet Set — and you'll be good to go for any vacation.