Karl Kani Talks Nipsey Hussle, Puffy and Brand Legacy in 'The Face' Magazine Relaunch
The publication returns after 15 years.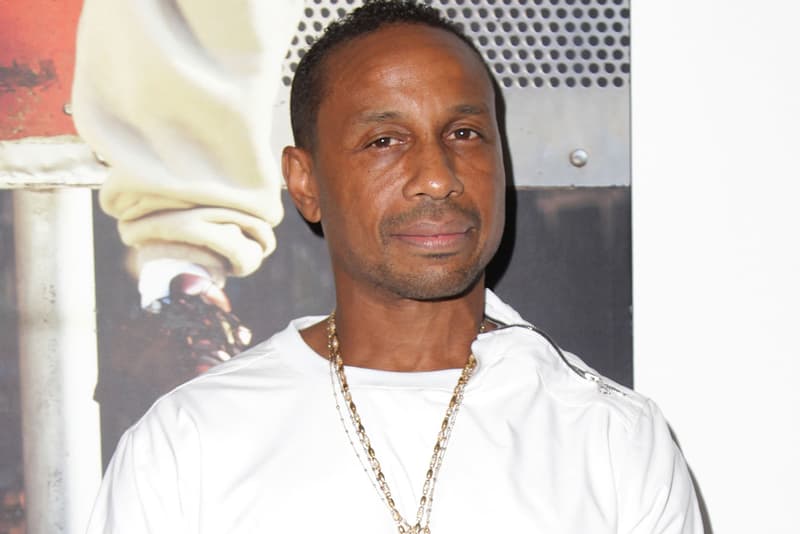 After a 15-year hiatus, The Face magazine has created its first-ever online platform, to be followed soon by the relaunch of its print edition, all with a renewed focus on style, photography and design. With the website's debut, the publication has shared cultural pieces on Virgil Abloh and Octavian, as well as with streetwear legend Karl Kani who sheds insight on his longstanding brand acclaim.
Kani touches on several topics surrounding hip-hop during the interview, including Puffy's support of the label from early on, the many iconic musicians who have worn his pieces and some of his fondest memories with Nipsey Hussle.
"When we met, it felt like we'd known each other for years. All we talked about was the culture, hip-hop and building up the community. I mentioned that my daughter was a teenage culinary chef and once he saw her Instagram, he asked immediately if he could hire her to cater his girl Lauren London's birthday party. That's the type of guy he was," Kani said of the deceased rapper, who was recently commemorated in the "Celebration of Life" memorial service.
The designer, who currently has a collaboration with French label Études, also recounts the artists past and present who have gravitated to his collections. Among them, legends such as Biggie Smalls, Tupac and Aaliyah have all sported the brand, while new-age megastars like Quavo are inquiring in the present.
"A lot of brands didn't even want hip-hop artists in their clothing," he remarked. "They felt like it would scare away their customers but we embraced hip-hop and the culture so we were connected from the street level up."
Check out the full interview on The Face's website, and look out for the print edition to relaunch in August 2019.
For more fashion news, take a look at Pyer Moss' sentimental "Seven Mothers" campaign film.