JAY-Z Performs With Nas and Dedicates Freestyle to Nipsey Hussle at 'B-Sides 2' Show
Kicking off the rebirth of Webster Hall.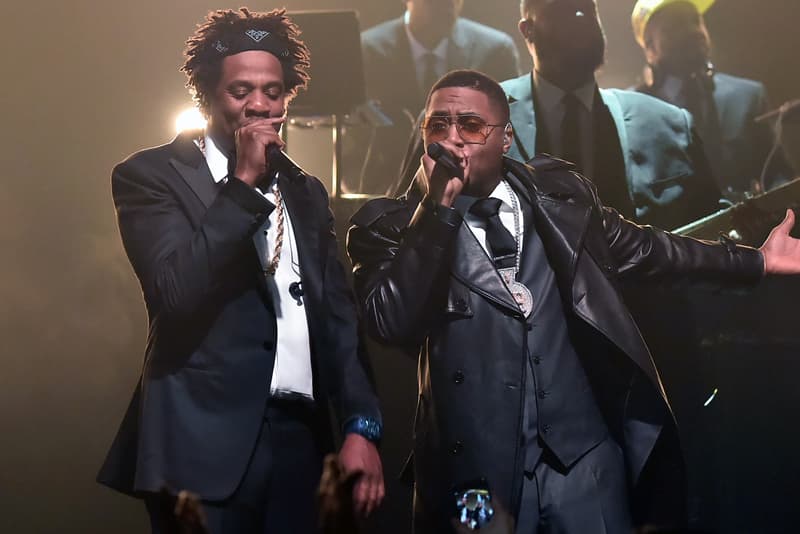 JAY-Z fans rejoiced when he announced that he would be performing a sequel to his B-Sides show to kick off the reopening of Webster Hall. The East Village venue played its last show in August 2017 where Action Bronson took the stage and infamously smashed a guitar during his performance of "Easy Rider." Brooklyn Sports Entertainment Global (BSE) acquired Webster Hall in partnership with The Bowery Presents and decided to mark the grand reopening of the historic concert hall with a fitting New York icon.
Playing to a sold-out crowd on Friday night, Hov brought out special guest Nas, to help him perform "Success," as well as "The World is Yours" and "New York State of Mind." Later on,  Cam'ron made a surprise appearance performing "Welcome to New York City" followed by fellow Diplomat Jim Jones who assisted Cam on "I Really Mean It." Jay took the mic and stated, "Nas is my brother, Cam is my brother," quelling any suspicions of bad blood from the past. He also used the opportunity to spit a new freestyle where he paid tribute to the late Nipsey Hussle and shouted out the investments he made in his own community. Catch a glimpse of the set below.
Jay Z performed a new freestyle at the B-Sides show.

"Gentrify your own hood before these people do it.
Claim eminent domain and have your people move in.
That's a small glimpse into what Nipsey was doing.
For anybody still confused as to what he was doing."
- Jay Z pic.twitter.com/d20cEEYSD2

— Nigel D. (@NigelDPresents) April 27, 2019
JAY-Z is also scheduled to headline Woodstock's 50th anniversary which will take place in Watkins Glen, New York from August 16-18.