Keith Hufnagel Announces HUF Will No Longer Be Making Shoes
"We've been doing it for 8 years and I feel like it stayed in the same place."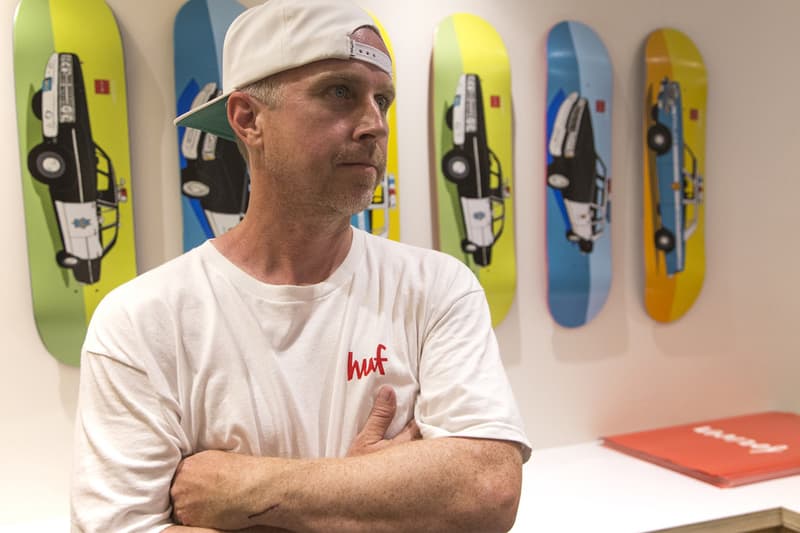 Keith Hufnagel has confirmed a rumor that's been boiling since late 2018—HUF will stop designing footwear.
The label founder announced the conclusion of its shoe line by the end of 2019 in a new interview with Jenkem Magazine, calling it a "hard decision to make." With a desire to develop the brand via apparel, the company saw footwear as a distraction rather than a tool for their growth. "There's so much that goes into making footwear, including cost. We've been doing it for 8 years and I feel like it stayed in the same place. It became a clutch where I couldn't work with a Vans, Nike, or Adidas because we could no longer be a partner," he explained. "We may make a piece here and there, but we're not going to make a designed skate shoe."
Speaking more on the business side of things, Hufnagel spoke about how this decision affects their skaters, saying goodbye to team members and TSI Holdings and Lakai's merge with HUF. He also casually adds anecdotes about his pre-9/11 upbringing in New York City before ending the insightful interview with the boom of HUF's famous socks.
In other news, Reebok is bringing back the "Alien Fighter Bishop" for Alien's 40th anniversary.