HUF Officially Announces Sale to TSI Holdings Co.
Global expansion becomes the brand's top priority.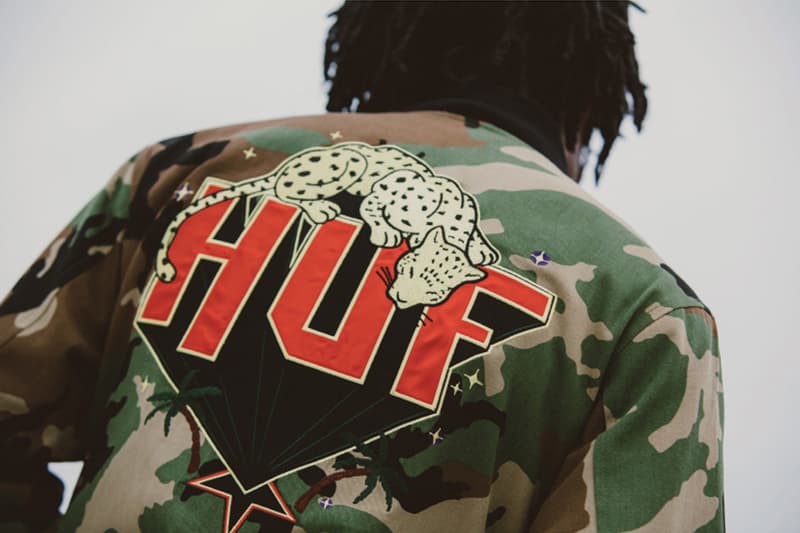 Following up last week's rumors, HUF officially announces its sale to TSI Holdings, a Japanese company managing a portfolio of leading apparel brands. The acquisition is set to close on December 15.
For 15 years, HUF has been a leading brand in the skateboarding apparel industry, producing everything from dedicated skate videos to full-on seasonal collections of clothing. The partnership however looks to achieve something the brand has yet to fully realize: popularity aboard. "TSI is a great strategic partner and brand platform for HUF," said HUF CEO Steve Holley. "The transaction gives us immediate access to the broader global marketplace in a way that would take us many years to achieve on our own. We are excited for HUF's future as part of TSI."
Founder of the brand, Keith Hufnagel, added "We've had a long relationship with TSI as our distribution partner in Japan. I have total confidence that they understand HUF as a brand and that we will be able continue to create amazing product, which is the most important thing to me. I also want to thank Altamont and the team there for all of their support – they have been great partners."
HUF partnered with investment firm Altamont Capital Partners in 2014 to support its continued growth. The HUF Worldwide company includes the Lakai Limited Footwear brand — also part of the transaction.
Under TSI, HUF will operate as an independent global company and will continue to be led by Hufnagel, Holley and CFO Jon Brubaker. HUF'S global headquarters will continue to be located in Irvine, CA, while its creative offices will remain in Downtown Los Angeles.