Haiti Babii Sets out to "Redefine the West Coast" on 'Warrior'
Featuring ALLBLACK, DaBoii, Philthy Rich and D-Lo.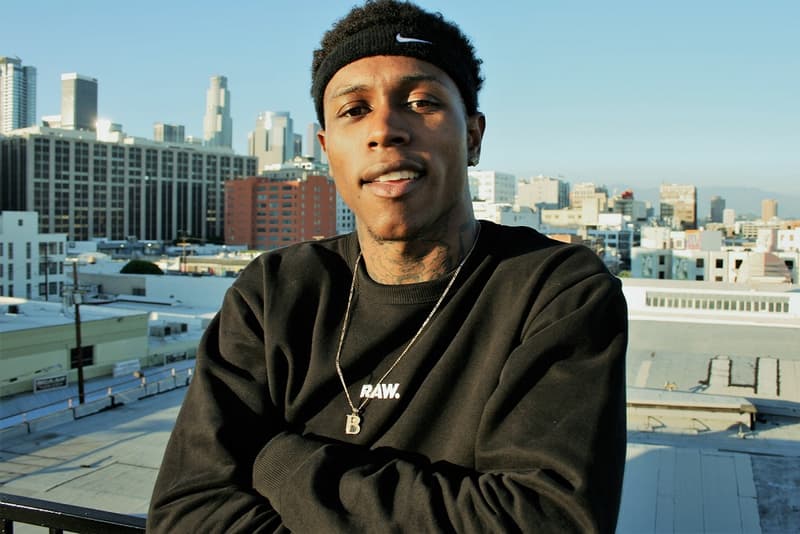 As one of northern California's most-watched and strongest up-and-coming young artists, Haiti Babii has been on a tear in recent months, having sent his momentum surging with the release of regional hits like "Period." Now, capitalizing on his current pace and fast-rising position, the Stockton representative is serving up a brand new length project, Warrior.
Made up of nine tracks, Haiti Babii's Warrior project was created with the aim of redefining the sound of his coast and breathing life into a new sonic signature for the West. Concerning features, ALLBLACK, Philthy Rich, D-Lo and DaBoii were sought out for collaborations; according to Haiti Babii, this produced a "wonderful combination" since he was "born in Oakland" but "raised in Stockton." To support the project, Haiti Babii also released its Philthy Rich-assisted record "Without You" as its lead single.
"Keep it original and authentic — show love," Haiti Babii told us when asked about the intentions and motivations behind Warrior. "That's the whole point of me stepping into this game: to show as much love and leave a beautiful legacy behind … Every second is a new sound in my songs, so every time you go back to listen to my music, you find something new — it never gets tiring, it never gets boring."
You can stream Haiti Babii's new Warrior project below, and stay tuned for much more from the Stockton rapper.
For those interested in checking out other new releases from northern California's current crop of young talent, take a look at Lil Sheik's new "Actin Boujee" video.