Ford Reinvents the Shopping Cart With a Self-Braking System
With pre-collision assist technology from its cars.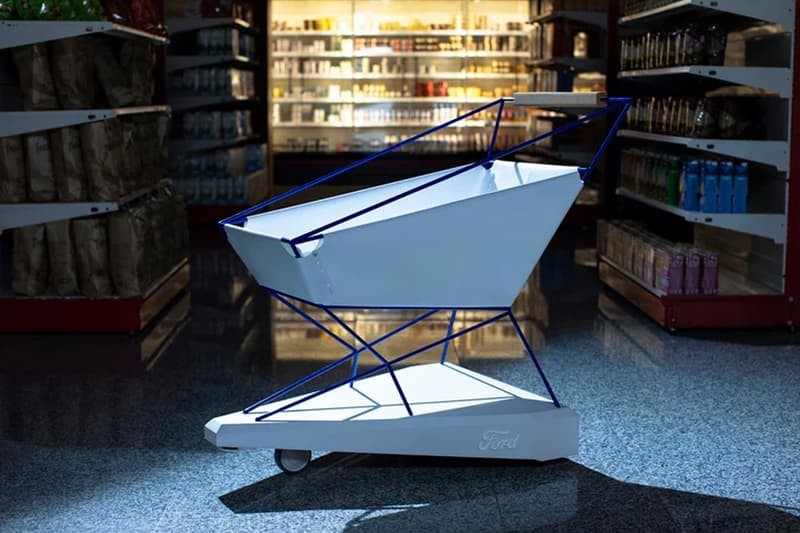 1 of 3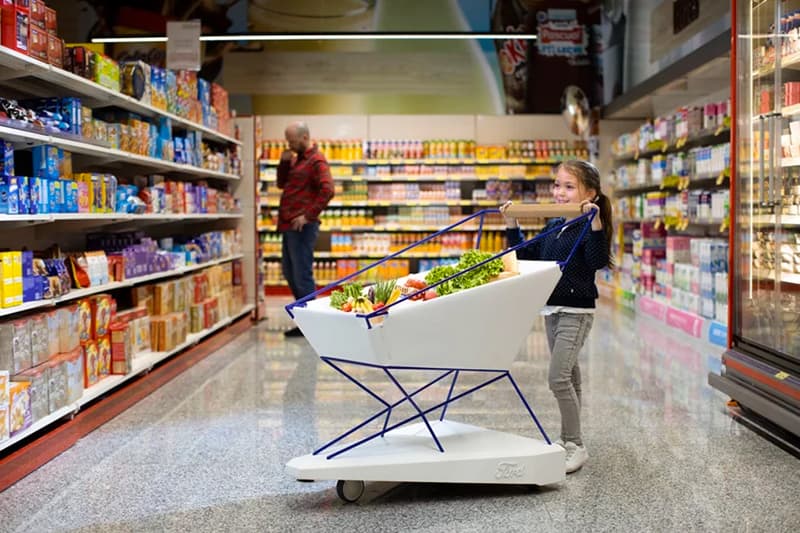 2 of 3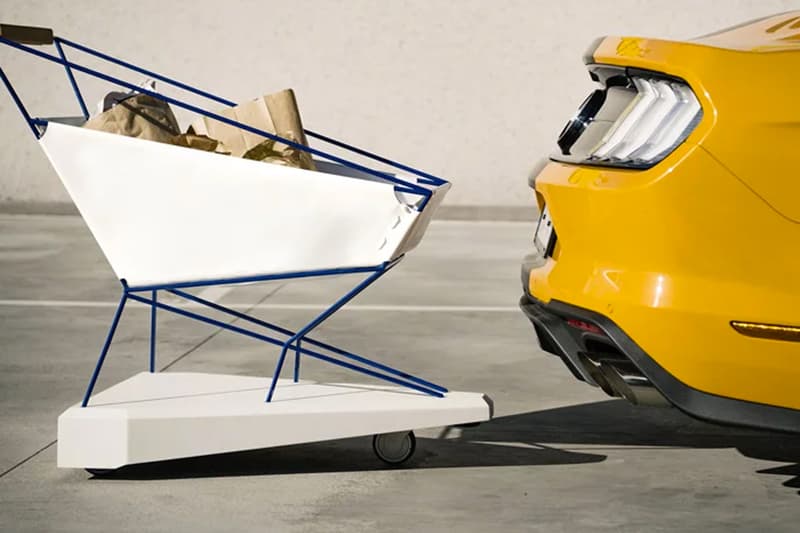 3 of 3
US carmaker Ford has updated the shopping cart to implement a self-braking system to stop potential collisions. The futuristic looking supermarket trolley utilizes Ford's pre-collision assist technology designed to help drivers of its cars to avoid road accidents. A front-facing camera and radar is capable of detecting oncoming cars, cyclists, or pedestrians, and subsequently sends a warning to the driver. If there's no response, the system automatically applies the brakes, preventing any possible collision. Ford has taken this technology and applied it to its smart trolleys in the hopes of preventing collisions with other carts or people — especially children — in a supermarket setting.
Ford's smart shopping cart is still in its prototype stage at the moment, but the company is hoping to roll them out for production eventually. The idea spawned from a project within Ford to apply smart technologies from its automotive expertise to tackle simple, everyday problems. So far, under the same initiative, the company has also invented a soundproof kennel for dogs to escape from loud fireworks, a smart bed which can roll a sleeper back to their side of the bed, and a crib for babies that can simulate driving conditions to make it easier to put your baby to sleep.
Elsewhere in tech news, Airbnb is planning on entering show biz with its own original shows.