Billie Eilish's 'The Office' Sample Personally Approved by Cast
Appearing on her track, "My Strange Addiction."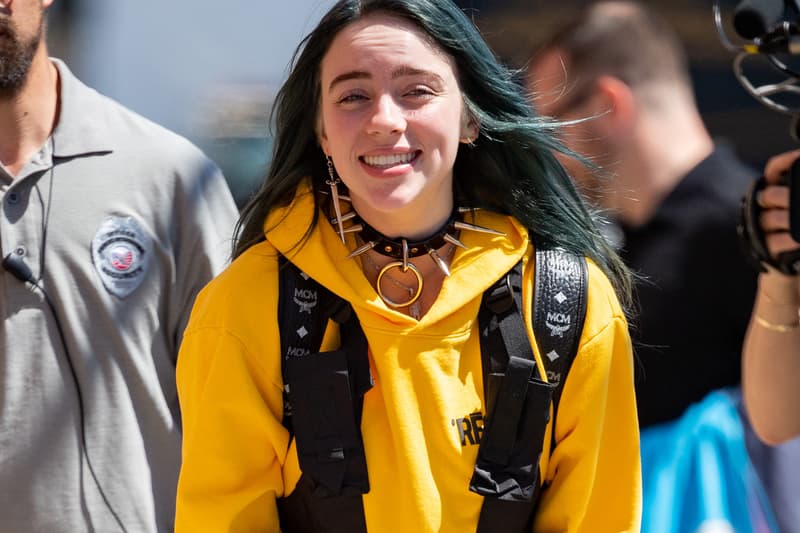 When The Office fans first heard Billie Eilish's "My Strange Addiction," they were both excited yet confused upon hearing the dialogue from the show appearing on the track.
According to The Rolling Stone the cast of The Office personally approved Eilish to use the samples, which came from episode 143 "Threat Level Midnight." Upon writing the song with her brother Finneas O'Connell, Eilish explained that the beat reminded her of Michael Scott's (played by Steve Carrell) dance in the aforementioned episode, which lead them to interject the samples into final version.
B.J. Novak, who played Ryan Howard, told The Rolling Stone Eilish needed to seek approval from all cast members before the sample could be cleared. "I was fine with it regardless," Howard said. "But I was like, 'Wow, bonus: This is a banger.'" He continued, "One of the funnier meta jokes is that, in Michael Scott's delusion, of course this would become sampled on a Number One album and done at touchdown end zone dances. You know in Michael Scott's delusional fantasy this would happen, and in a way it did in the real world."
Along with Carrell and Novak, Eilish also needed to seek permission from John Krasinski (Jim Halpert) and Mindy Kaling's (Kelly Kapoor), whose voices all appear on the track. "My Strange Addiction" appears on Eilish's debut studio album WHEN WE FALL ASLEEP, WHERE DO WE GO?
In more music-related news, Lil Nas X's "Old Town Road" gets a Game of Thrones parody remix.