Zion Williamson's Blown Out Nike PG 2.5 PE Sneaker Is Valued at $250K USD
If the star player chooses to sell it, of course.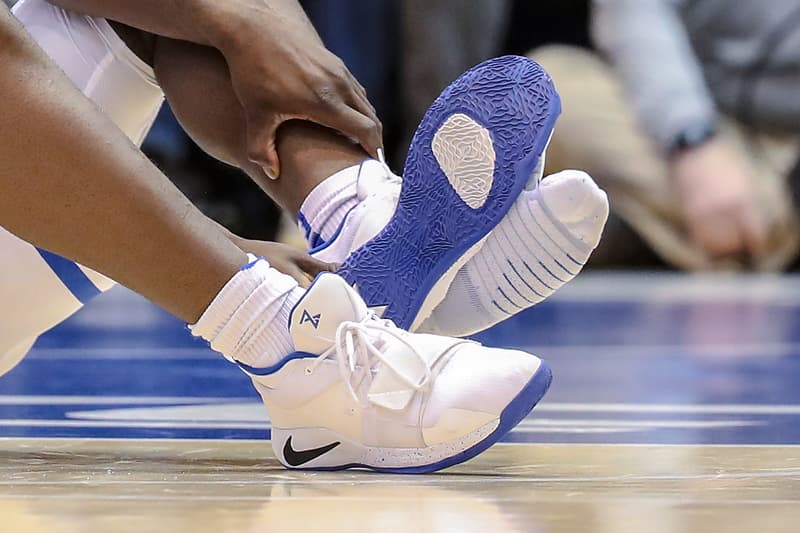 Duke superstar Zion Williamson's ripped Nike PG 2.5 PE could become one pricey piece of sports memorabilia.
According to famed auctioneer Ken Goldin, the destroyed pair currently has a maxed out estimated value of $250,000 USD. Calling it an "iconic piece," Goldin claimed that Williamson's sneaker is arguably the most famous sneaker in the world at the moment and, if the player chose to put it up for auction, it would be a bloody fight between Nike and a deep-pocketed collector.
The infamous blowout that gave Williamson a Grade 1 right knee sprain was a definite NCAA highlight, with former U.S. President Barack Obama pulling up to watch the Blue Devils and UNC Tar Heels rekindle their rivalry. "This is something that was nationally televised, very famous and before he became a pro. It happened on a national stage. It does not get bigger than that," Goldin explained. "It would not surprise me if it topped $250,000."
In other footwear news, take a look at Jordan Brand's Summer '19 sneaker lineup.