Childish Gambino Lands in London in This Week's UK Event Roundup
All the best music, art and fashion events from March 22-28.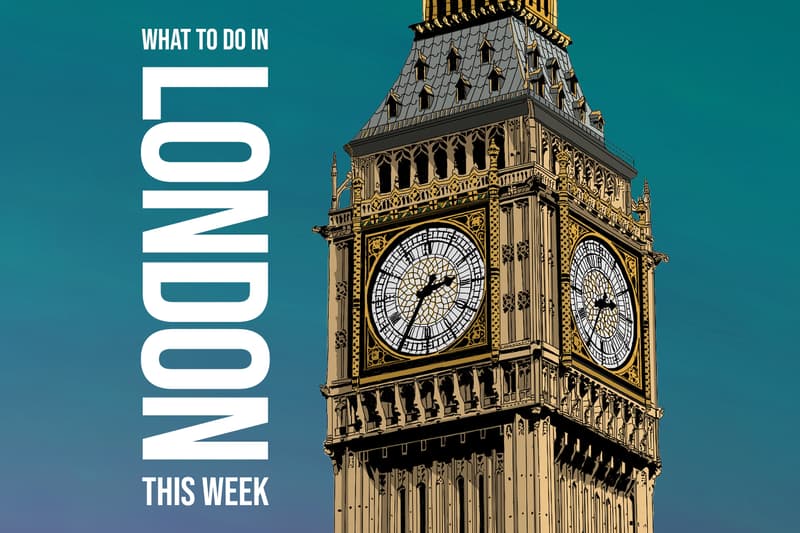 At a loose end for happenings in the UK for the next week? HYPEBEAST has plenty of options for you. There's more than enough happening this week, the concerts this time lead with Childish Gambino, The Internet, Noname, Drake and local acts such as Ray BLK and Slowthai.
There's also more than enough sample sales, new restaurants and exhibitions to visit while you're in the city. So without further ado, here's a list of happenings on the weekend of March 22 and beyond.
Music & nightlife
Where: Manchester Academy, Manchester
When: March 23, 7PM
Coming off the strong success of 2018's Hive Mind, The Internet are back touring in the UK. The band has seen their individual stars rise with their respective solo albums, so you can expect a blend of the band's back catalogue alongside their solo material.
Where: The 02, London
When: March 24/25, 6PM
Donald Glover makes an appearance in London as Childish Gambino, booking out two consecutive nights of the O2 arena. While he hasn't released a full length project since "Awaken, My Love!" He has more than enough hits to keep a crowd occupied.
Where: SWG3, Glasgow
When: March 25, 7PM
Room 25 was a hit for Noname, so it's no surprise that the Chicago rapper is now touring. Landing in Glasgow, the musician will be touring the UK on later dates.
Where: Resorts World Arena, Birmingham
When: March 26
Drake continues the Assassination Vacation tour, this time showing up in Birmingham. There's no word on whether Drake will pop up at a local act's show — as he did at Fredo's show — but expected a jam-packed spectacle.
Where: SWG3, Glasgow
When: March 26, 7PM
Rising star Slowthai has already garnered a large audience based on his steady stream of singles — the latest of which being "Peace of Mind." Expect him to run through those hits as well as songs from 2018 EP RUNT.
Where: O2 Forum Kentish Town, London
When: March 28, 7PM
Ray BLK is also in town. The artist will likely be pulling mostly from 2018 EP Empress, as well as likely performing her newest single, "Paradise."
Food
Where: 30 Rupert Street, London, W1D 6DL
XU London is the latest venture from the Bao franchise, which has taken over London with its gourmet take on bao buns. XU has a wider remit than the other Bao venues, but great food is still to be expected.
Where: 66 Haymarket, St. James's, London, SW1Y 4RW
Capping off a Bao-filled food choice week is Bao+Burger+Beer, which has graduated from a pop-up space called Baby Bao to this venue. Expect their staple roast pork belly bao alongside indulgent sides such as loaded fries.
Art & Cinema
Where: Tate Modern, Bankside, London SE1 9TG
When: March 22-March 31 2019
Anne Imhof's newest show is titled "Sex" and takes over the Tanks area of the Tate Modern. Split into two halves, there's a regular gallery experience during the day and then live performances on March 22, 23, 28,29 & 30 in the evening from 6:30pm to 10:30pm.
Dexter Dalwood: What is Really Happening Now
Where: 12 Berkeley St, Mayfair, London W1J 8DT
When: Closes March 30 
Dexter Dalwood's latest exhibition is his second held with Simon Lee gallery and runs for a relatively short time, ending at the end of this month. Make sure to visit before it closes to see the artist's paintings.
Where: St. Martin's Pl, London WC2H 0HE
When: Closes May 27
Martin Parr's newest exhibition is a large one, pairing his most famous photographs alongside a host of ones never seen before. The show will continue Parr's take on britishness and all its quirks.
Fashion & Shopping
Where: 103 Redchurch Street, London, E2 7DL
When: March 23 12-6:30PM, March 24 10:30am-5pm
Rounding off this week's choices is the STORY mfg. sample sale, which lasts over two days this weekend. One of HYPEBEAST's favorite brands, this is a must visit for anyone looking to up their collection.