Slowthai Announces Release Date for Debut Album, Shares "Gorgeous"
The name of the LP is 'Nothing Great About Britain.'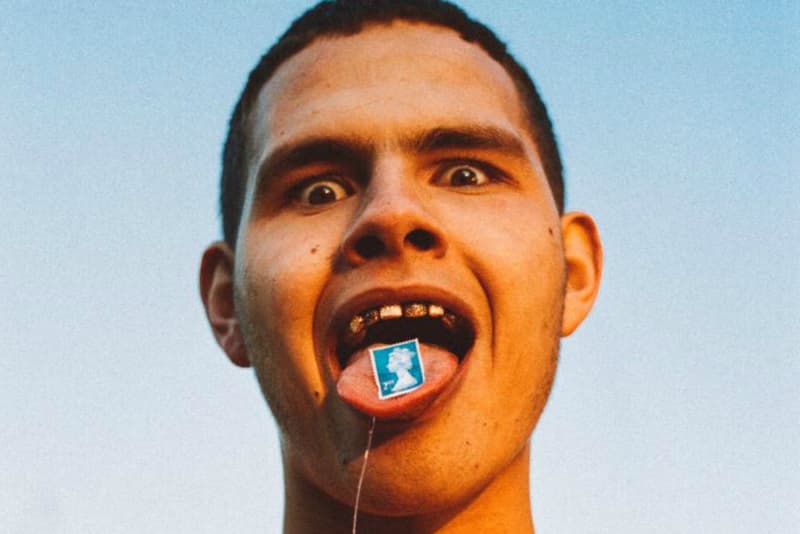 Slowthai, born Tyron Frampton, shares the release date for his forthcoming debut album and drops the first single off the LP. Nothing Great About Britain will drop on May 17 via True Panther Records/Method Records and "Gorgeous" serves as the first chapter of his coming-of-age tale.
The full-length is Slowthai's autobiography of his time fighting through poverty and social adversity during his upbringing on the council estates of Northampton. The eldest of three, he grew up single-handedly raised by single teenage mother and suffered through his brother's passing, his uncle's struggle with addiction, and watching his step-father hustle to make ends meet.
"It's basically my experience of growing up [in the UK]; of having a family that were immigrants originally, of the stories they've told me, of my childhood and how I've lived my life," he said in a press release about Nothing Great About Britain. "Through it, I've gone on a journey of explaining how everything I was chasing to make me feel good only clouded my judgment. And it took me going through a ton of shit to realize that none of these things – no money, no drugs, no fake relationships – is gonna make me happy, or make me a good person."
During an interview on Julie Adenuga's show today (March 28) on Apple Music's Beats 1, Slowthai spoke in detail about the album.
On the album and comparing it to a Sunday roast:
I'm bringing you the real. It's like a Sunday roast. Most people can't even finish that meal. But here's the gravy…I haven't made bangers. I don't want to be one of them with an album, I don't want to make a mixtape. I could make bangers all day. It's boring. I want to tell a story. It's been done. And everyone sounds the same. This is sound, I'll just try making it sound different with the help of my friends, we made it.
On the inspirations behind the album:
I think what you should expect is the unexpected. It's interpretation, so it's, however, you take it, but there should be something on there that relates to people, or every person in the world. There'll be something on there for everyone. I'm not saying every song is for everyone, but there'll be a song that highlights and related to you.
On making the album:
Like a year, two years. Two years. It was stressful. Stressful, like, when you're being honest and rethinking memories and places in your life, it gets stressful, but not so much that process that after a set, like eliminating stuff and banging your head against the wall and then being like this and tracklist and doing like 100 different track lists before you get to the final one… I've enjoyed every moment of it. I think I like stress. I think it keeps me young, to be fair. Well, you know, without any pain, there can't be no joy.
On the album title:
I think it's my perspective from Northhampton, but at the same time, I've traveled a lot in my life. So, I believe it's how I took bits from everywhere. I had to avoid coming there [London] as much because I felt like I was losing my Northhamptonness. It's the way you feel, is the way you are. The way you talk, the way you walk. It's like an attitude.