PizzaSlime Turns Tweets From Kanye West, Kim Kardashian & More Into Cozy Pillows
"kowabunga dudettes."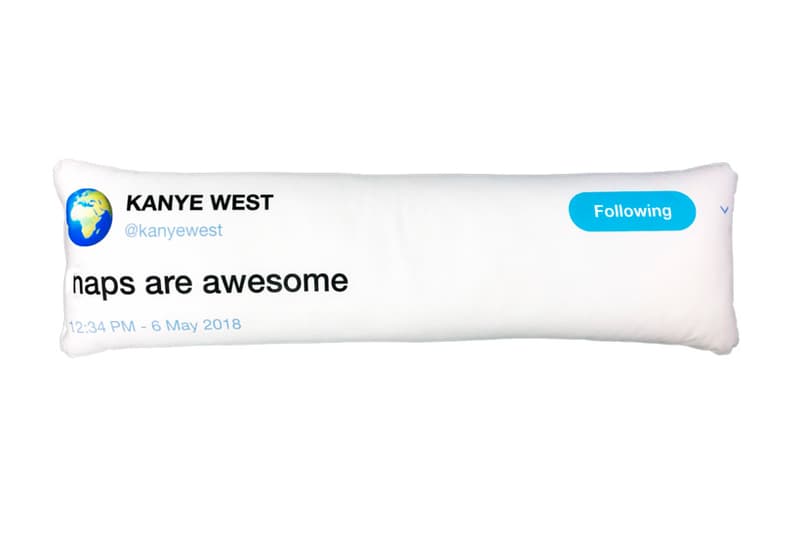 1 of 5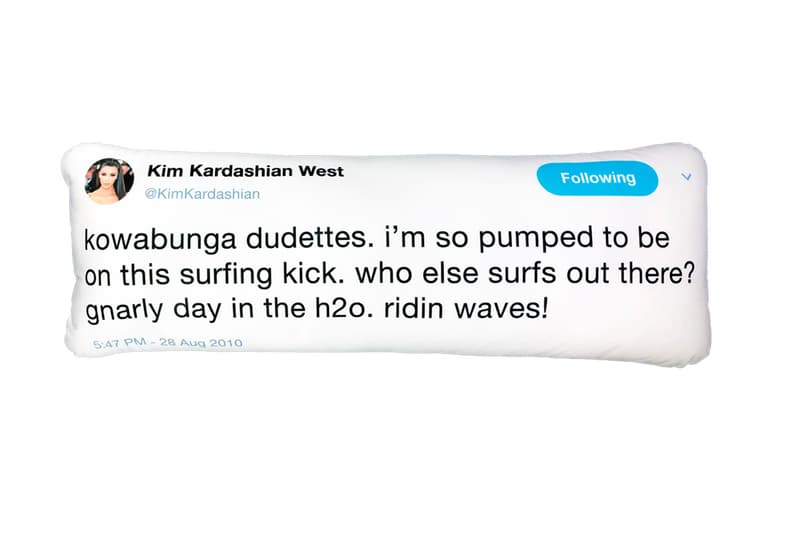 2 of 5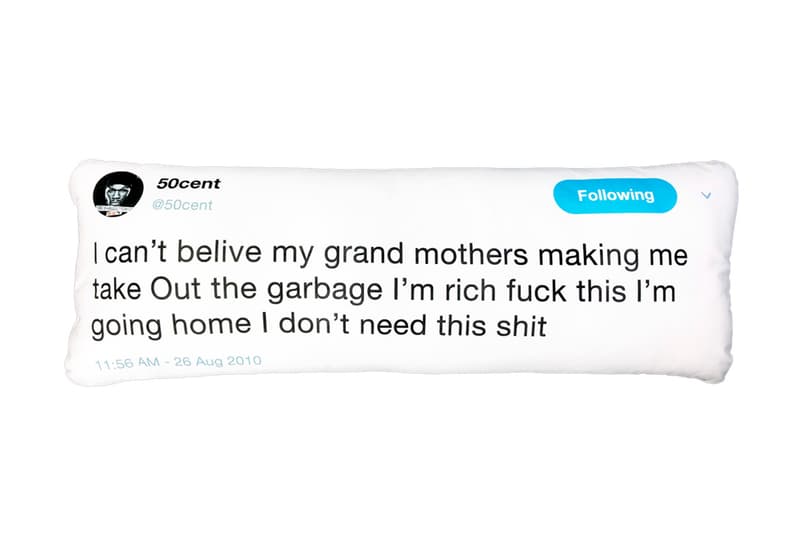 3 of 5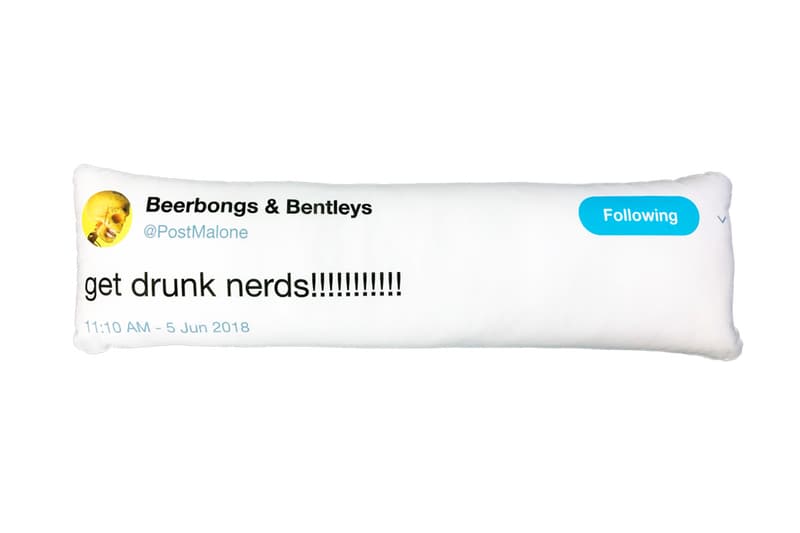 4 of 5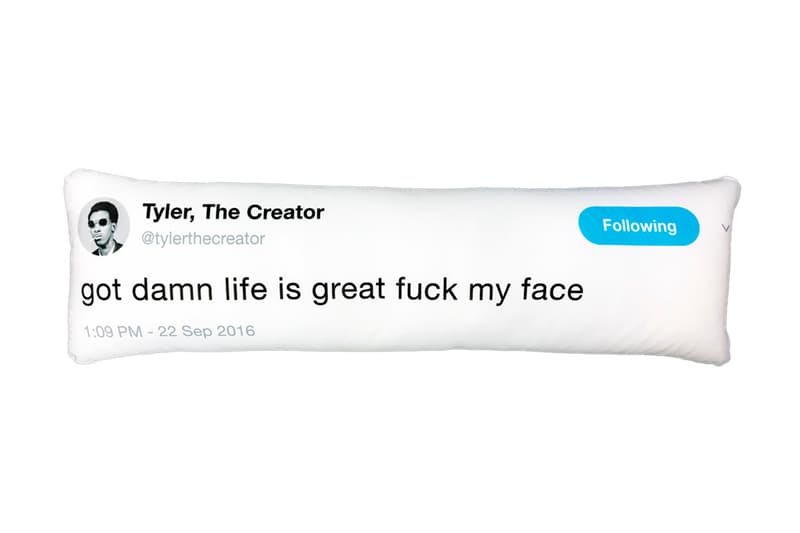 5 of 5
Known for its tongue-in-cheek approach to fashion, PizzaSlime has now turned some of the most memorable tweets from the likes of Kanye West and Kim Kardashian into pillows.
Quotes include Post Malone's "get drunk nerds!!!!!!!!!!!;" West's "naps are awesome;" Tyler, The Creator's "got damn life is great fuck my face;" Kardashian's "kowabunga dudettes. i'm so pumped to be on this surfing kick. who else surfs out there? gnarly day in the h2o. ridin waves!;" and 50 Cent's "I can't believe my grand mothers making me take Out the garbage I'm rich fuck this I'm going home I don't need this shit."
Sizing in at 35″ by 11″, the cozy home accessories have also been decorated with the celebrity's handle name, date they posted it and a "following" button. On another note, the print is featured on both sides of the pillow.
These cozy home accessories are now available to purchase over at PizzaSlime's online store at $40 USD each. The item will ship in 3-5 business days. Earlier this year, a comical "Kylie Jenner vs. Egg" T-shirt was created to immortalize a simple picture of an egg becoming the most-liked Instagram post of all-time.
For more home accessories, check out A.P.C.'s "Round 16" collection of pillows and quilts.