Odell Beckham Jr. Has Been Traded to the Cleveland Browns
An unexpected move.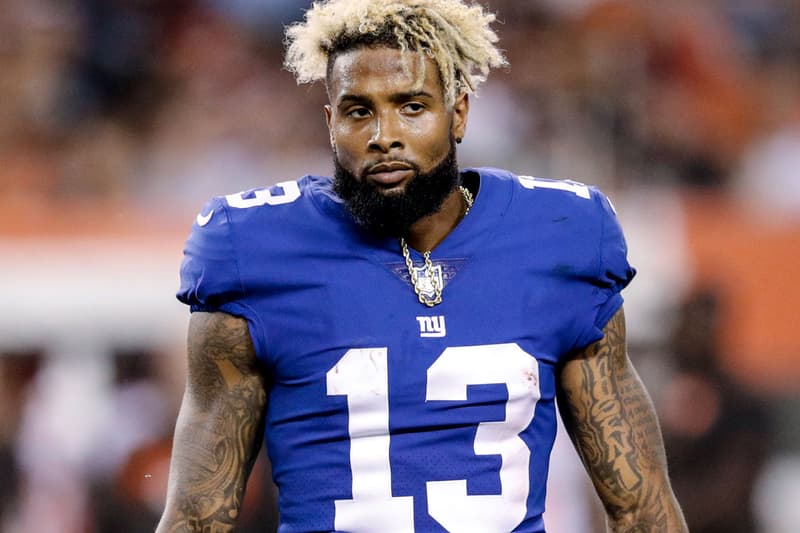 According to reports, Odell Beckham Jr. has been traded to the Cleveland Browns.
Shaking up the NFL world, football insider Mike Garafolo broke the news and noted the terms of the unexpected move on Twitter. The Browns acquired the superstar wide receiver from the New York Giants for their first-round draft pick, a late third-round pick and safety Jabrill Peppers. The deal will reportedly be finalized come 4 p.m. EST March 13.
Beckham's upcoming move to the Browns comes after a rocky season with the Giants. Throughout the season, Beckham was highly critical of his fellow offensive players with a greater focus on quarterback Eli Manning.
Stay tuned for more details as the story develops.
In case you missed it, Conor McGregor was arrested for allegedly smashing a fan's phone.
BREAKING: The #Browns have traded for #Giants WR Odell Beckham, sources say. The deal is done. I am not joking.

— Mike Garafolo (@MikeGarafolo) March 12, 2019
#Browns first-round pick, their second third-rounder and Jabril Peppers to the #Giants, as @AdamSchefter said. Odell Beckham to the #Browns.

— Mike Garafolo (@MikeGarafolo) March 13, 2019