Heinz Gets Saucy With New Mayocue and Mayomust Mash-Ups
Following up its Mayochup from last year.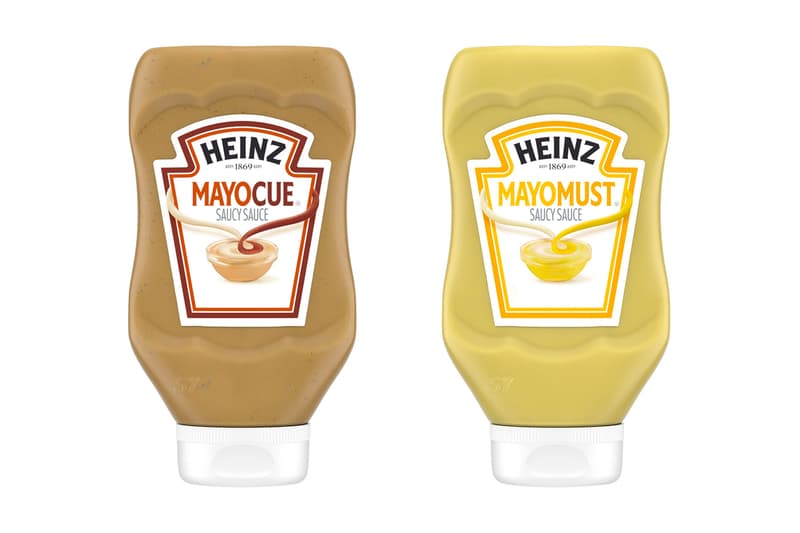 Heinz isn't afraid of experimenting with new and lively concepts — it's hard to forget the green and purple Ketchup the company released in the early-2000s, and just last month they released Ketchup Caviar ahead of Valentine's Day. Last year, the company even offered its fans a chance to bring Mayochup to its sauced-up American fans, holding a Twitter vote which later turned the ketchup and mayonnaise condiment mixture into reality. Now the famed company, who's sauces have become an iconic pairing on anything edible, is back with two new iterations of its delicious condiments – this time its Mayocue, a combination of mayonnaise and barbecue sauce, and Mayomust, a luscious pairing of mayo and mustard.
Whether you're a fan of the famed condiments separately or mixed together on your favorite food options, Heinz will undoubtedly have you sauced up in delectable fashion. The two newly announced creations are expected to be available nationwide in the coming future, with 16.5oz. bottles retailing for $3.49 USD.
You can check the two new bottles above, and in case you missed it, The Halal Guys are heading to London.