Conor McGregor Abruptly Announces Retirement From MMA
Farewell to "The Champ Champ."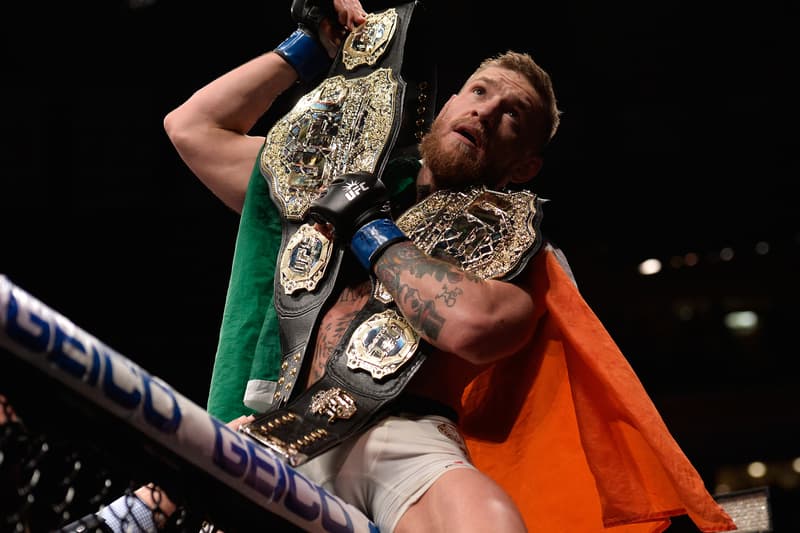 After noting he wanted UFC shares before he would head into the octagon again, Conor McGregor has now announced his decision to retire from mixed martial arts altogether.
Taking to Twitter, the UFC megastar announced that he will be retiring from the sport formally known as "Mixed Martial Arts" immediately. Going on to wish his former colleagues well and playfully welcoming his own arrival into the ranks of the retired.
Since bursting into the UFC, the Irish fighter served as one of the biggest draws in MMA history. Aside from creating a highlight-filled portfolio, McGregor impressively won both the UFC Featherweight and Lightweight championship titles in defiant fashion.
Thanks to the specific wording of his tweets, many fans are still hoping that the announcement of retirement from MMA, won't mean the end of McGregor's time in combat sports. But for now, the former MMA fighter will turn his attention to his Proper No. Twelve whisky label.
Stay tuned for more details as the story develops.
In case you missed it, Lonzo Ball recently teases a potential switch from Big Baller Brand to Nike.
Hey guys quick announcement, I've decided to retire from the sport formally known as "Mixed Martial Art" today.
I wish all my old colleagues well going forward in competition.
I now join my former partners on this venture, already in retirement.
Proper Pina Coladas on me fellas!

— Conor McGregor (@TheNotoriousMMA) March 26, 2019