Audi Debuts Latest All-Electric Vehicle, The Q4 e-tron SUV
The fifth of twelve planned all-electric models.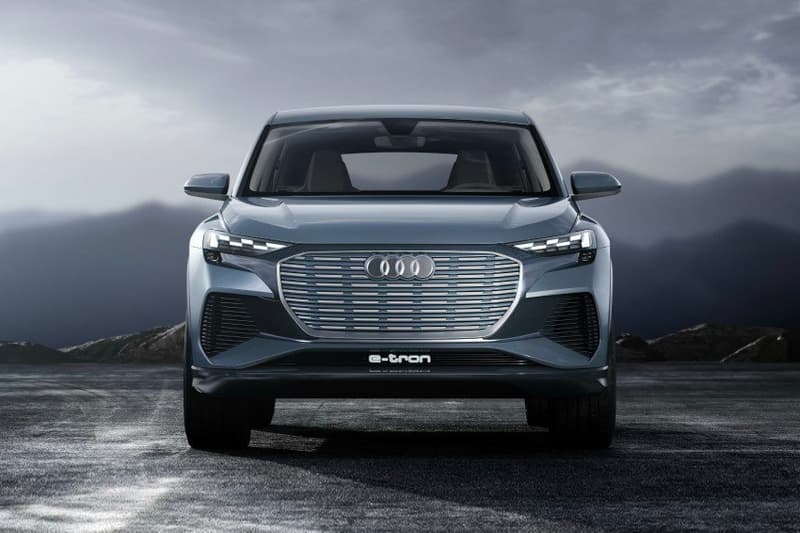 1 of 6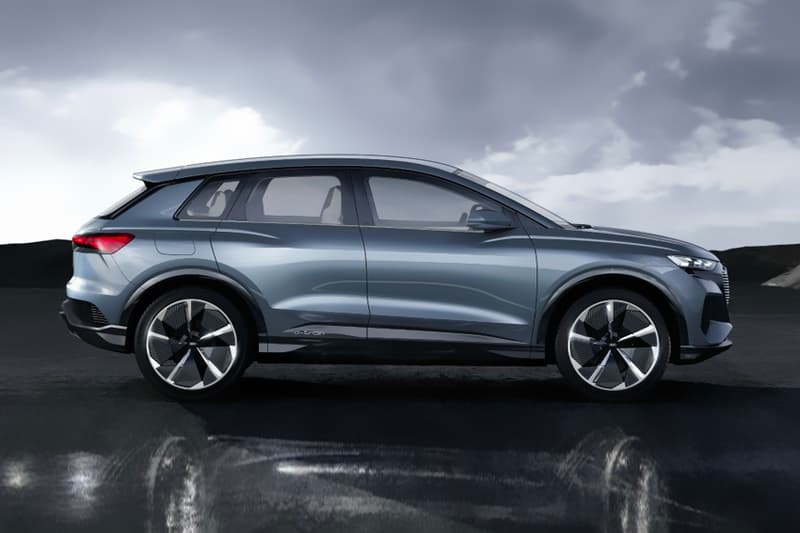 2 of 6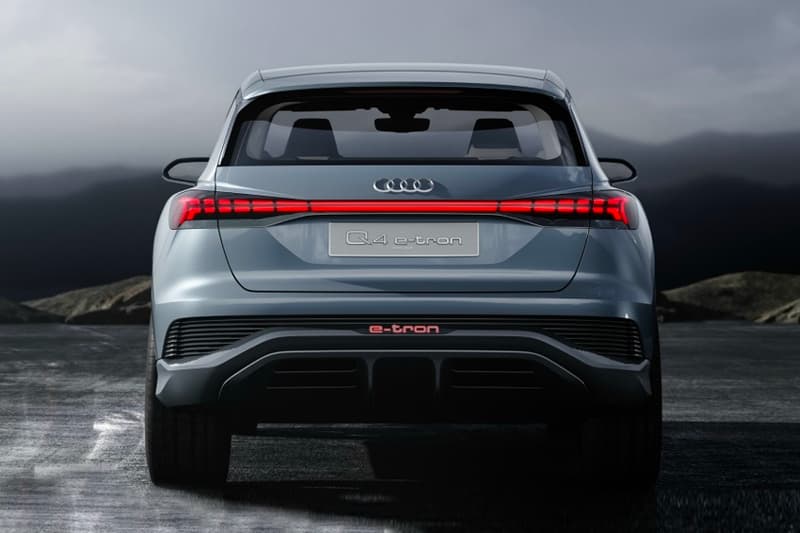 3 of 6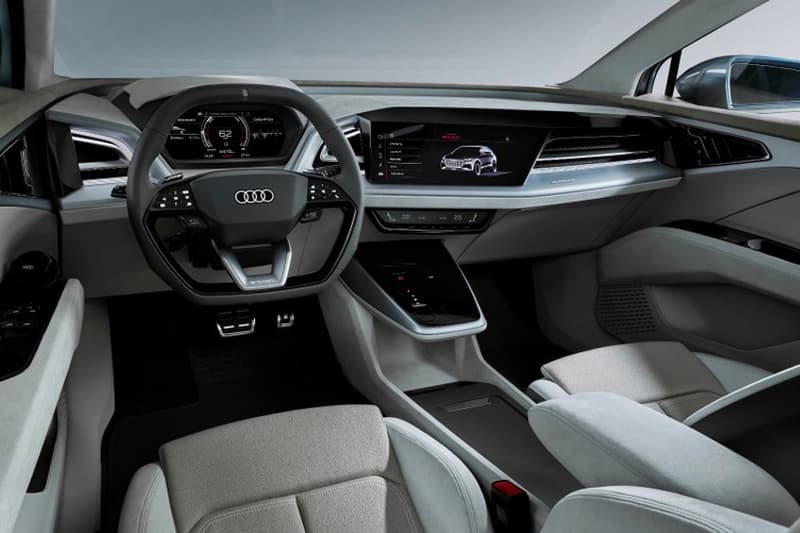 4 of 6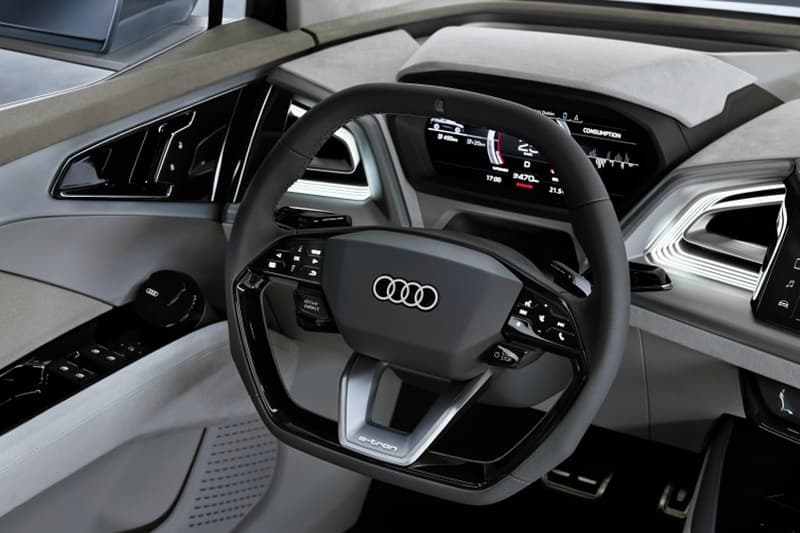 5 of 6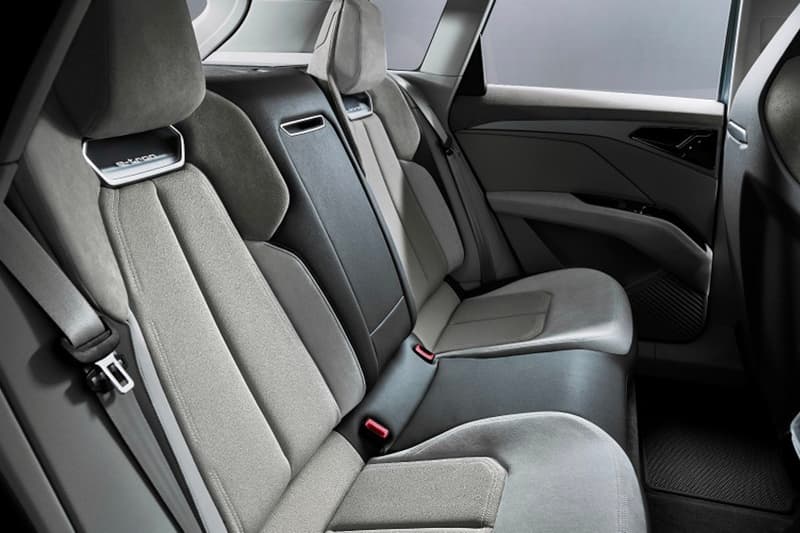 6 of 6
As the annual Geneva Motor Show continues to showcase the future of the automotive industry, through various manufacturer's planned projects and concept vehicles, Audi and its forward-thinking e-tron electric vehicles have returned in full force. In accordance with its plan to have one-third of its available models electrified by 2025, the German auto firm presented its fifth of twelve planned all-electric production models – the Q4 e-tron SUV.
Set as an entry-level electric crossover, the size of the vehicle is meant to be between the smaller Q3 SUV and the larger Q5 SUV. CEO Bram Schot stated that the previewing of the car was "as close as you can get" to the official look of the production model that is due in late 2020. Schot believes that the newly announced Q4 e-tron "opens up the compact sector to e-mobility," and is said to be the cheapest electric vehicle in the car manufacturers European range.
Using two electric motors, one for the front wheels and another for the rear wheels, the output of the vehicle is a combined 302 horsepower, allowing the car to accelerate from 0-100kph (62 mph) in 6.3 seconds. On top of that, the new vehicle has a range of more than 450km (279 miles). In terms of interior, Audi has furthered its improvements surrounding its head-up display that offers directional arrows for turning displays on the course of the road ahead. On top of this, the new model features a tilted 12.3-inch touchscreen that allows further functionality for the driver.
Take a look at the new Audi Q4 e-tron above, and in case you missed it, Elon Musk just announced Tesla's Model Y unveil date.