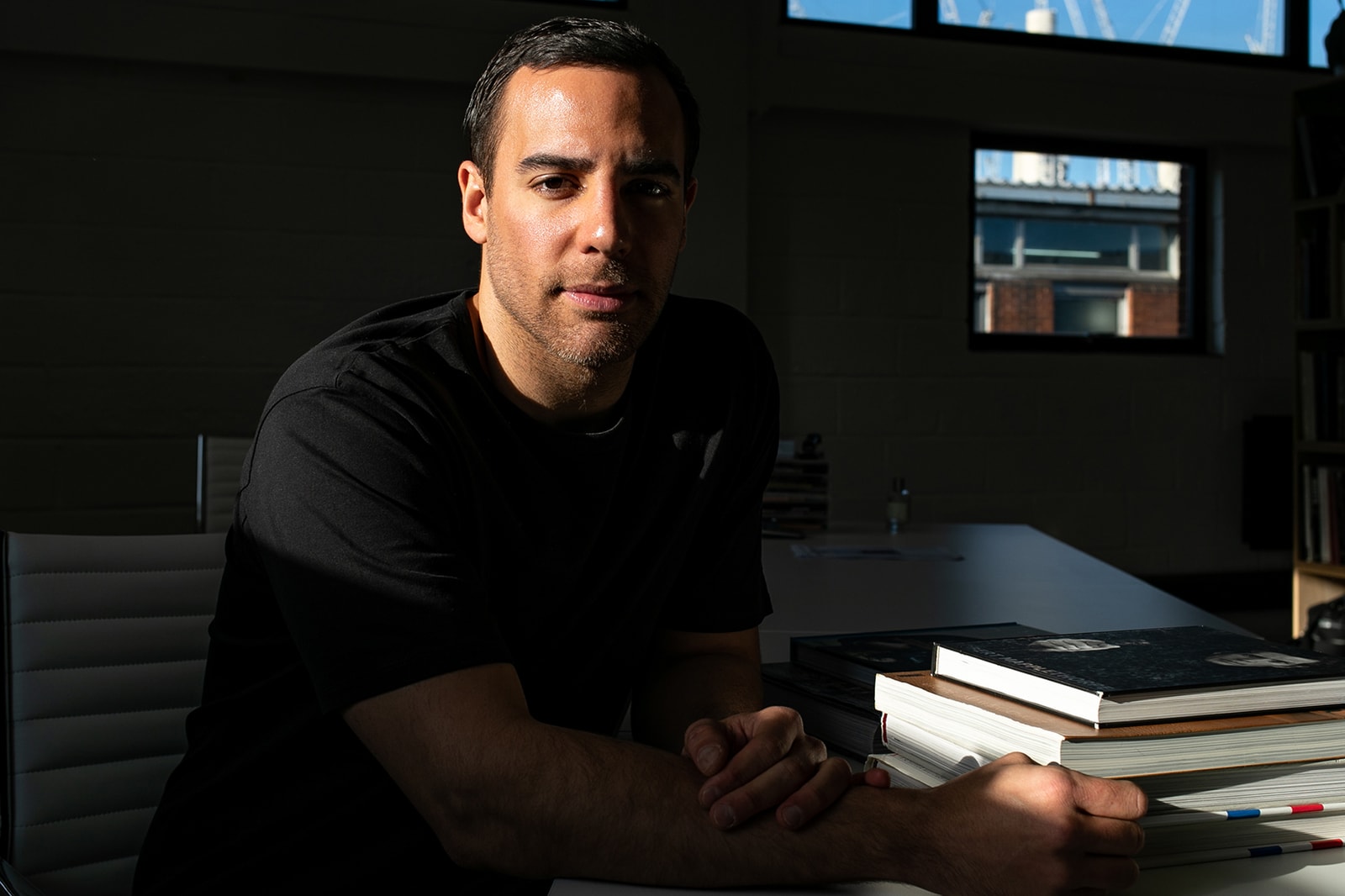 The Process: Inside Zilver's Search for the Future of Luxury
Introducing Pedro Lourenço's sustainable & gender neutral label.
Pedro Lourenço officially launched sustainable and gender-neutral brand Zilver in September 2018, introducing his take on classic pieces such as leather jackets, zipper-infused denim and chunky knitwear. Now into its sophomore season, Zilver took main stage at London Fashion Week presenting a futuristic vision of luxury fashion for Fall/Winter 2019.
For Lourenço, creating a collection is nothing new. Both of his parents are established designers and by the age of 12 he had shown his first collection under his mother's diffusion line in São Paulo. Only a few years later, Lourenço showed in Paris under his own name at the age of 19, followed by a short stint as creative director of La Perla. Since the early days of his career, Lourenço has been praised for his structural designs that have previously drawn comparisons to Nicolas Ghesquière.
"I've always been in the industry," explains Lourenço, in Zilver's airy South London studio. "At a certain point, three years ago, I started to look at clothes and think, 'Why do I need to buy another piece?' I started feeling a gap for things that would have this strong commitment to design, but also a strong background in terms of how it is produced and what are the materials behind it and the impact this has on the environment."
1 of 4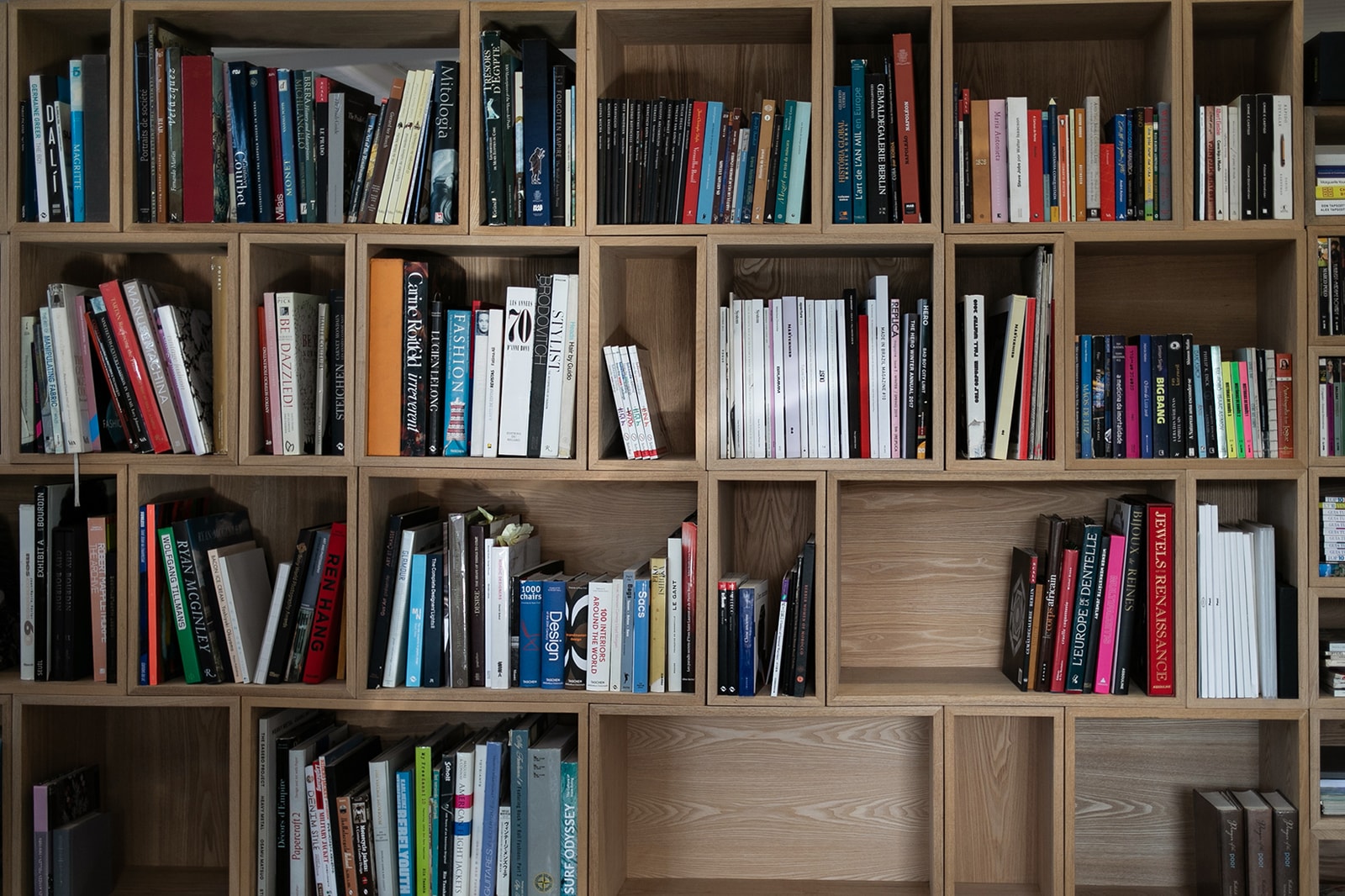 2 of 4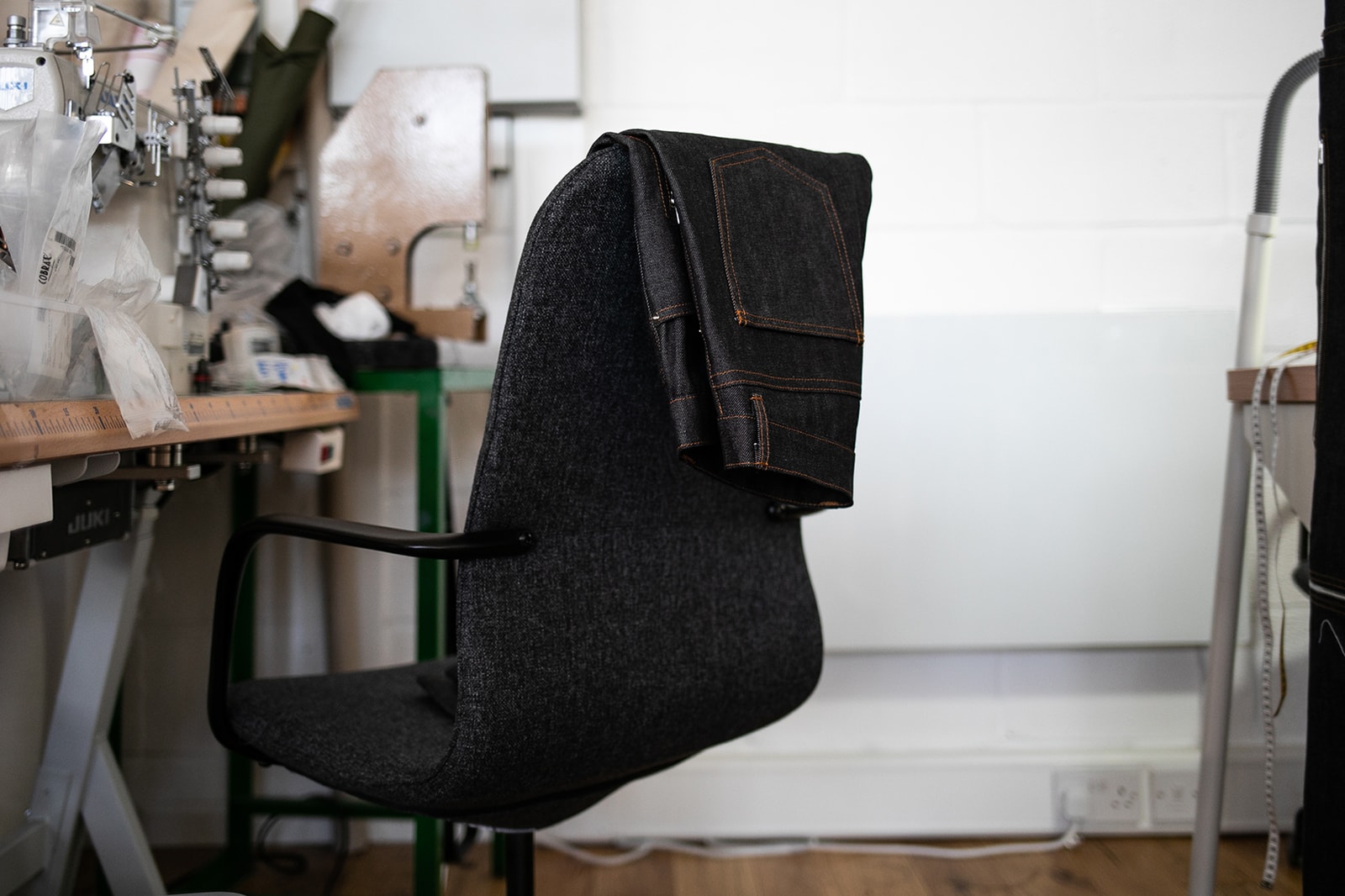 3 of 4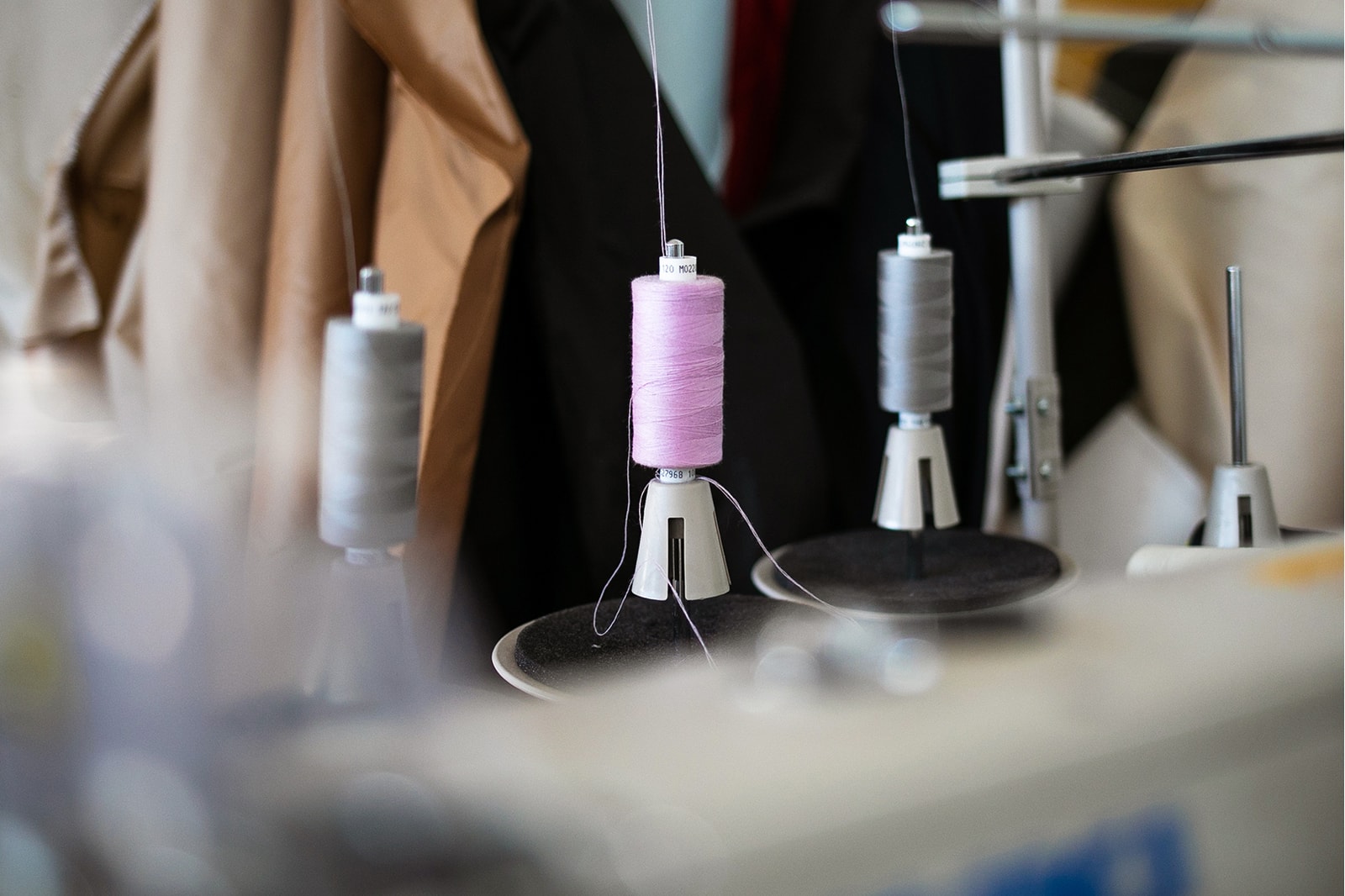 4 of 4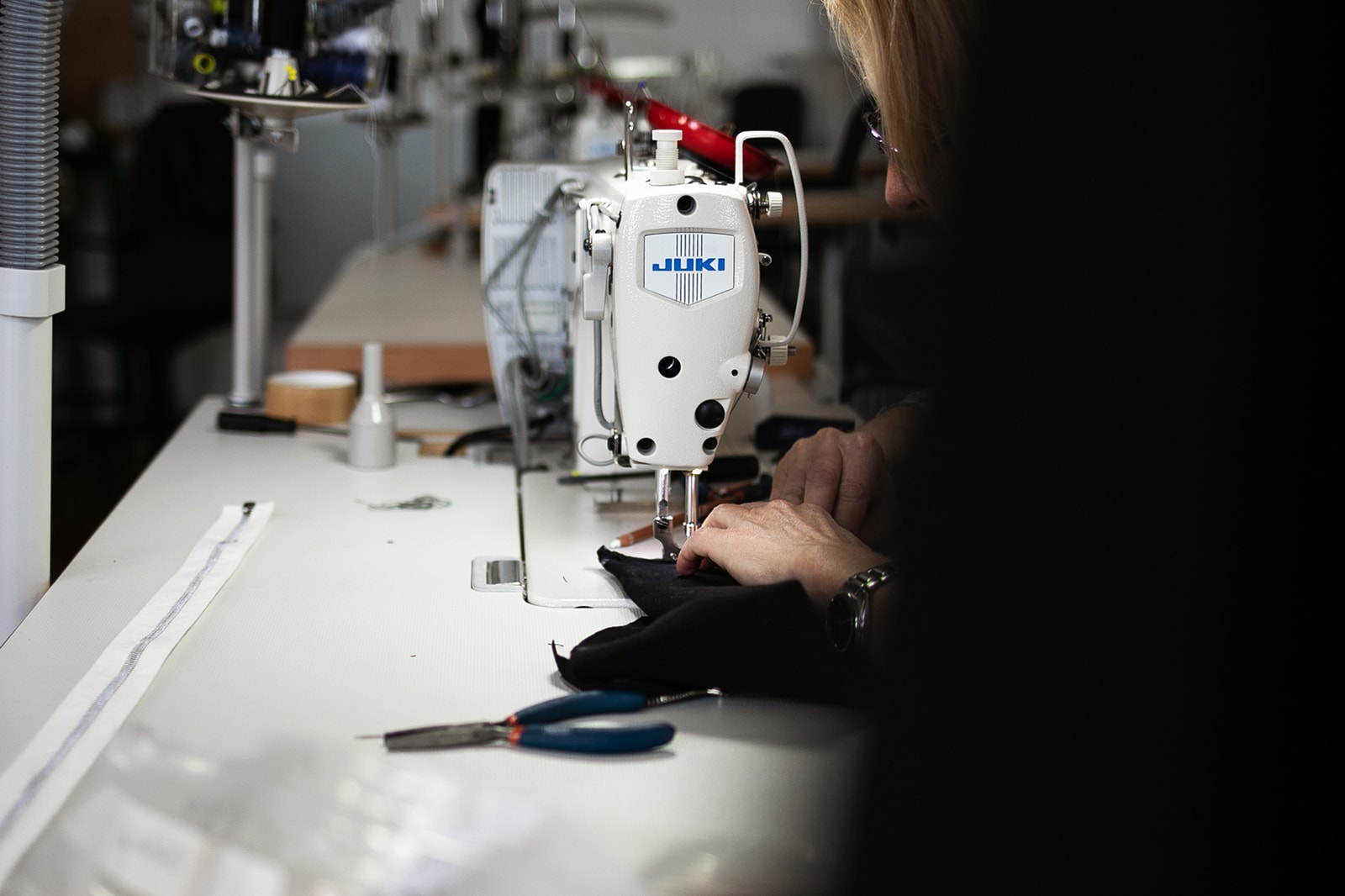 Sustainability is one of Zilver's key focuses, with extensive research going into alternative processes and materials used in the collection. Textures in the collection include a lightweight nylon constructed from plastic bottles and leather made from apple skins. "I'm from a generation that has a call, we have no option," continues Lourenço. "We need to take responsibility and shift things because the world was built up in a completely different way."
Each Zilver collection begins with Lourenço drawing from a range of influences. "My starting point is to do a huge research of references from all different areas," explains Lourenço, "I go through vintage shops, I go to books, reference books and photography." After scouring a number of sources for inspiration, Lourenço inputs these references into his computer, before turning them into different looks and layering them over flat shots of models. Next, the designer begins altering proportions until he achieves the desired look, then printing the images out and layering them over clothes to see the final look.
If the creative process of designing the actual clothes seems relatively straightforward, it's partly due to the fact that it follows extensive period of planning the brand itself. "It was more or less two years of research," adds Lourenço. "We did it in collaboration with Eco Age, a company that does sustainability and consultancy. It's about finding the producers that are ready to develop something. It requires a lot of research, and you always find new people that have interesting thing. It's about creating and starting a conversation with what you can do and how we can work together."
1 of 4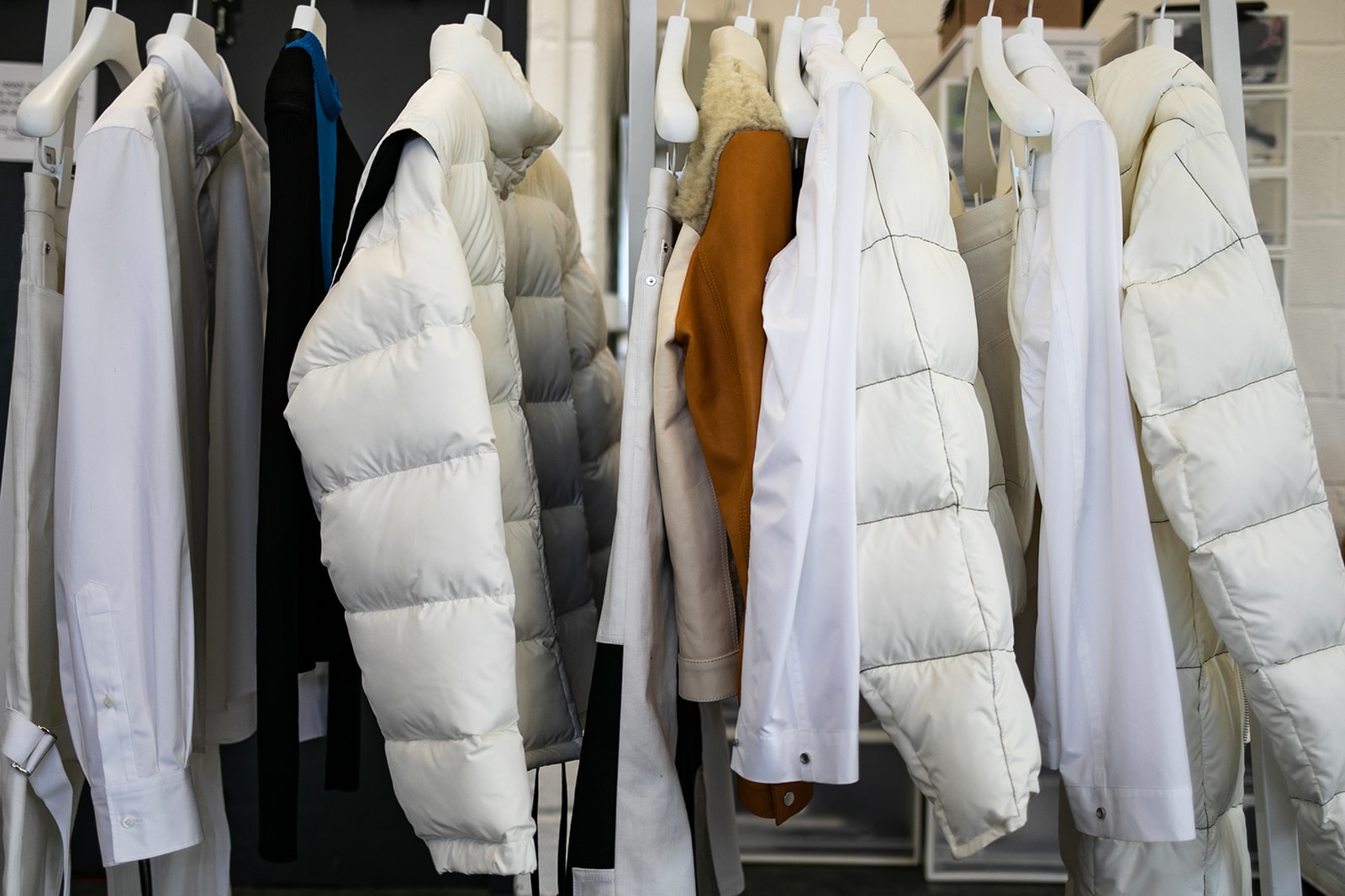 2 of 4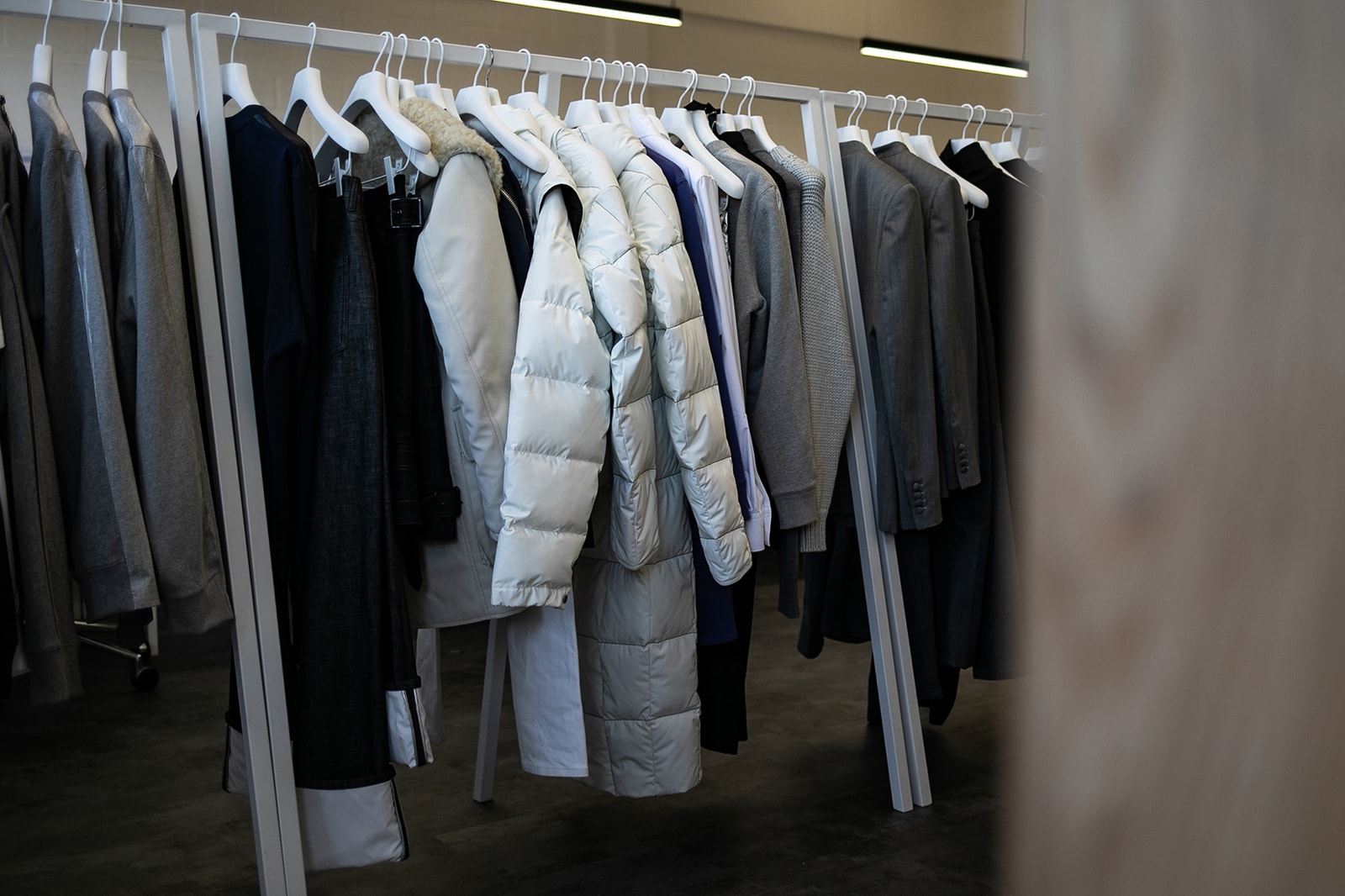 3 of 4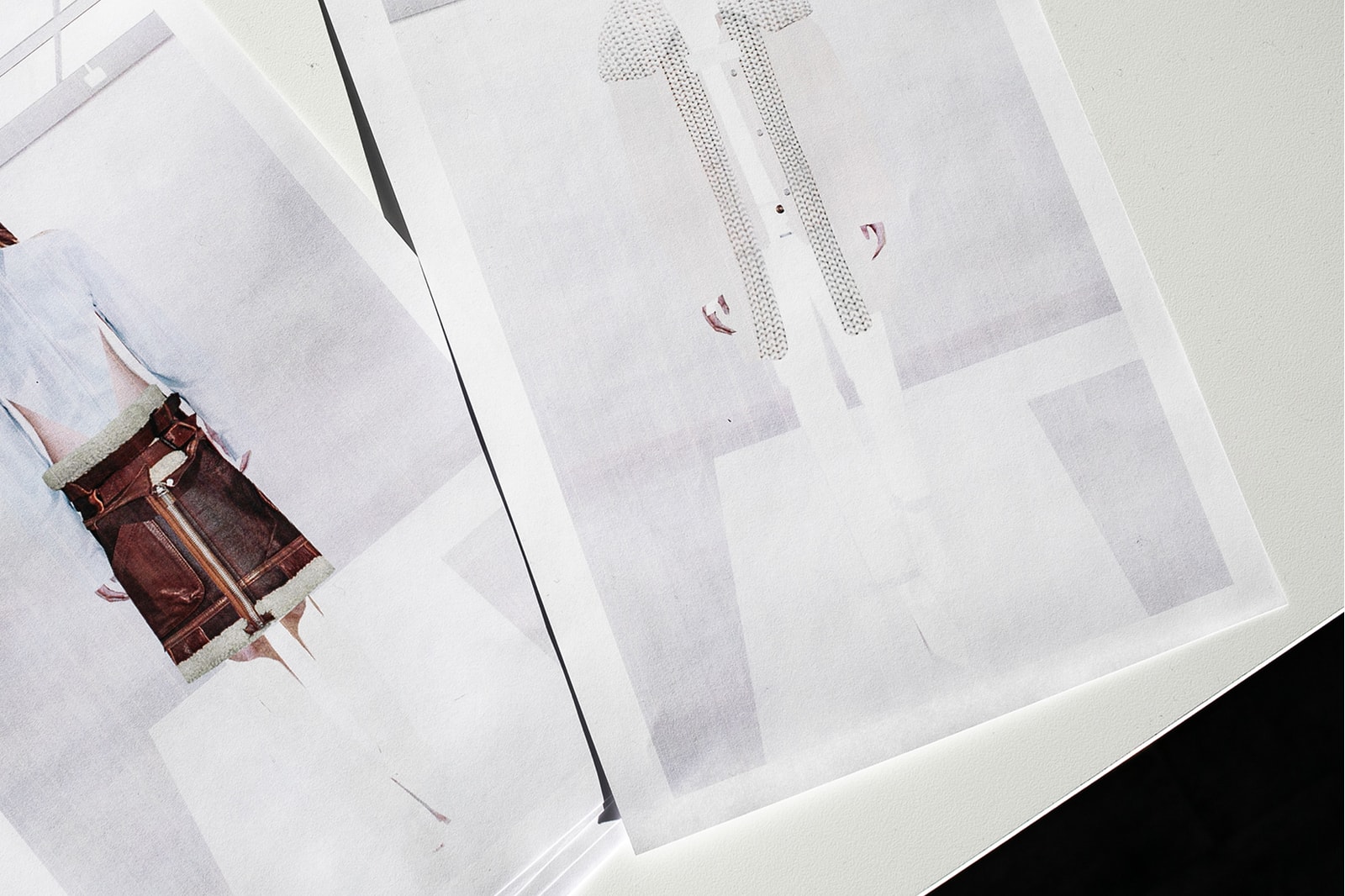 4 of 4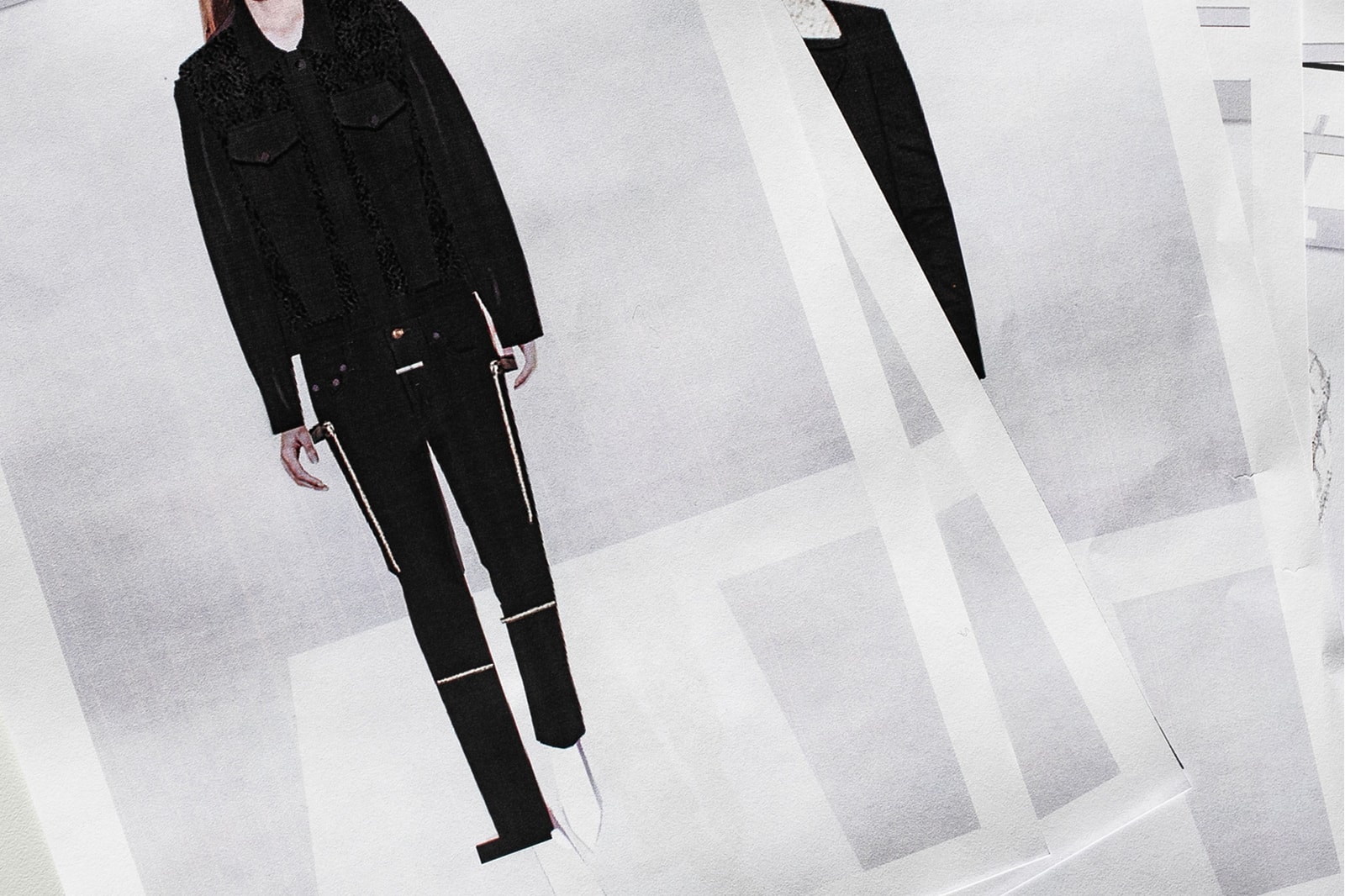 Through this process, Lourenço focuses on the "visual graphic message" throughout the collection. "It's about understanding the impact a look can have visually," continues Lourenço. "You are so loaded with references and images today that things should have a graphic and a clear visual so you can remember it." Discussing the visual message of his collections, Lourenço adds that Zilver is often about reworking classic pieces. "I'm very interested in thinking about the classics, and pushing them to understand what they can look like. A classic of the the future," he explains, "the proportions, the new details, the new way of dressing, the new way of creating a look for them that feels more like you're in the future."
"I'm from a generation that has a call, we have no option."
Due to Lourenço's extensive references, the collection blends a wide range of influences. "There's rocker, there's '70s American, there's also Nordic cable sweaters, there is navy, there is NASA uniform in the '60s," he continues. "It's a crazy patchwork of references." Despite the differing influences, nods to astrology run throughout each collection. For the label's Spring 2019 debut Lourenço referenced Aries. "The attitude, it's much more young and simple and direct and dynamic." Fall 2019, however, is inspired by Taurus. "It's about the texture, it's about comforts, it's about the sensorial feel of things," he continues, pointing to the nylon pieces produced from recycled plastic bottles. "They are super silky, they feel super soft. That's the influence of Taurus."
1 of 3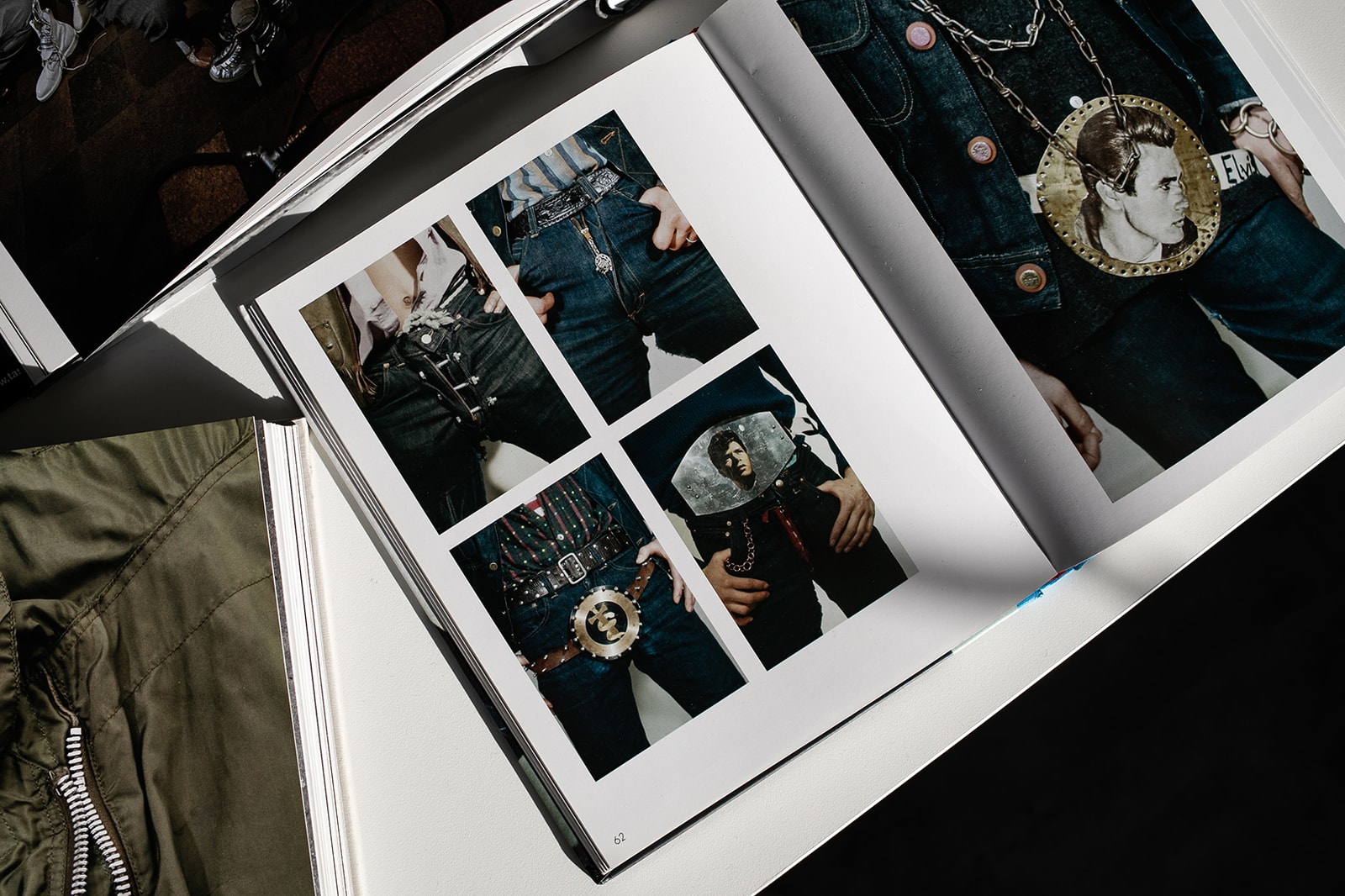 2 of 3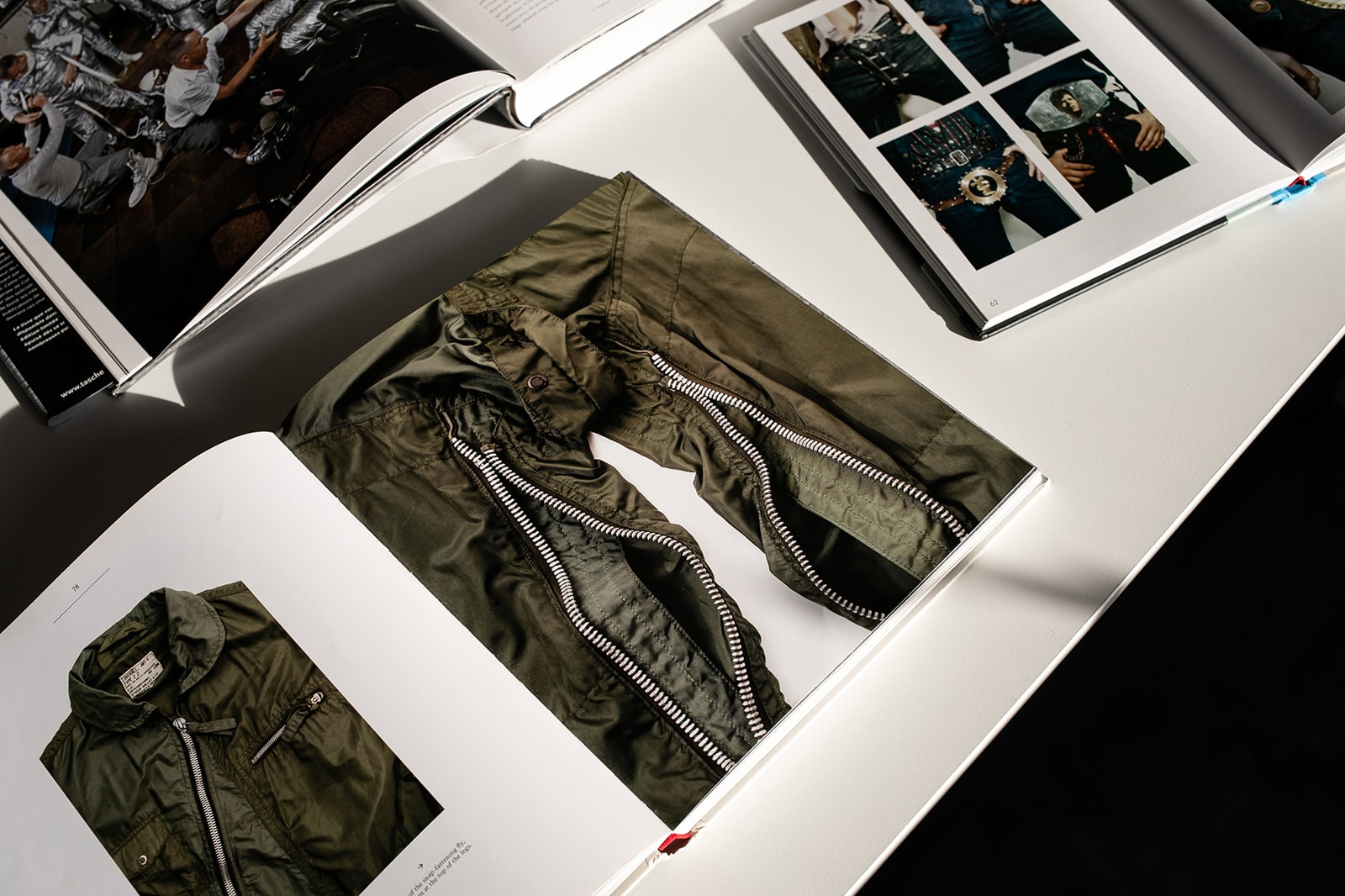 3 of 3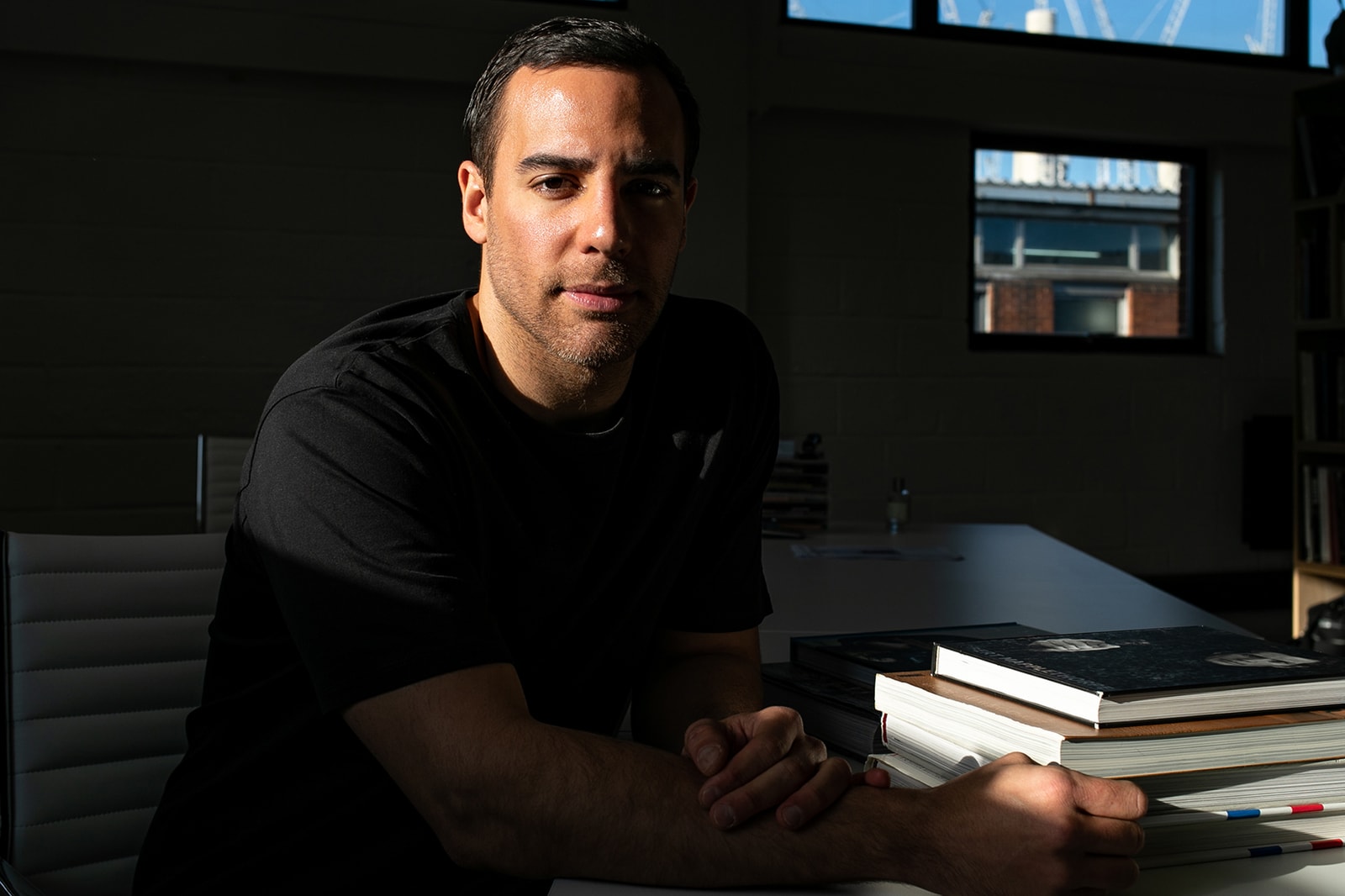 Although sustainability and gender neutrality are important components of Lourenço's vision for Zilver, the two themes contribute to a bigger intention. The brand, for Lourenço, is about the search for the future of luxury. Whether it's the innovative and often surprising materials used or the digital-first design process, Zilver offers a radical example of how luxury fashion can adapt itself to the future.
For more information about Zilver, and to get your hands on the label's first collection, head over to the Zilver site.