Offset Shares Migos Didn't Like 'SNL' Parody Skit With Donald Glover
"I felt like it was interpreted like we was some dodo birds."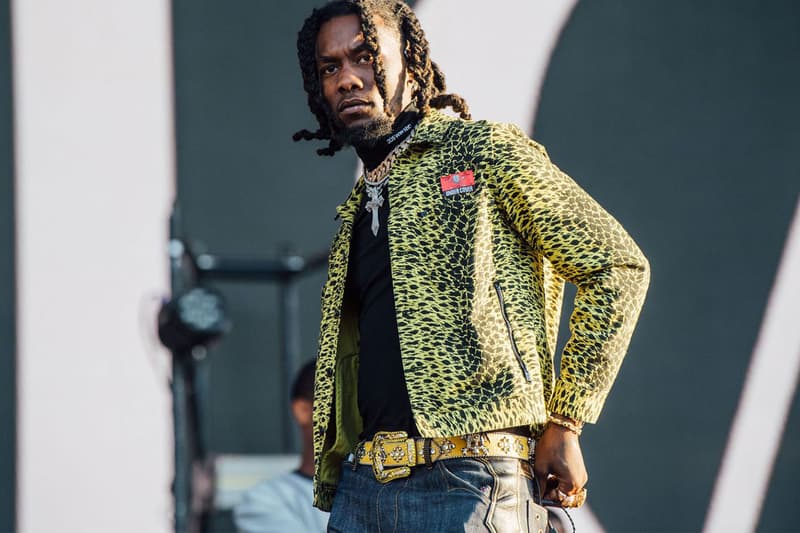 To promote his recently launched debut solo album, Migos member Offset sat down with GQ for the latest episode of "Actually Me."
Going undercover on the various social media platforms, Offset answered a bevy of questions asked by his fans, including one regarding last year's Saturday Night Live episode which included a parody of the hip-hop group starring Donald Glover. Alongside Glover, SNL regulars Chris Redd and Kenan Thompson portray the trio.
In the video, Offset states that he didn't find the skit funny, nor did Quavo and Takeoff. "I have to be honest, we didn't like that skit, it was like the totally opposite of the Migos," he explained. "We rock with each other. We ain't arguing," he continued. "And then I felt like it was interpreted like we was some dodo birds, like, let's go against each other. We weren't feeling that."
Along with the aforementioned, Offset also answered a slew of questions and comments from Twitter, Quora, Wikipedia, YouTube, and Facebook including "okay so how high is Offset in Carpool Karaoke?" and "I wonder what kind of arguments the Migos may have around the house." Catch the nine-minute GQ clip and SNL parody below.
Listen to Offset's debut album Father of 4 now which is filled with "very special stories within the songs" and features appearances from Cardi B, 21 Savage, Travis Scott, Gucci Mane, and J. Cole.
For more music news, here are this week's best new tracks from Lor Choc, Ezra Collective, Sir Babygirl and more.