Austin the Pacman, Rucci & Self Provoked Collide on "Dippin"
Three of southern California's hardest-hitting young rappers.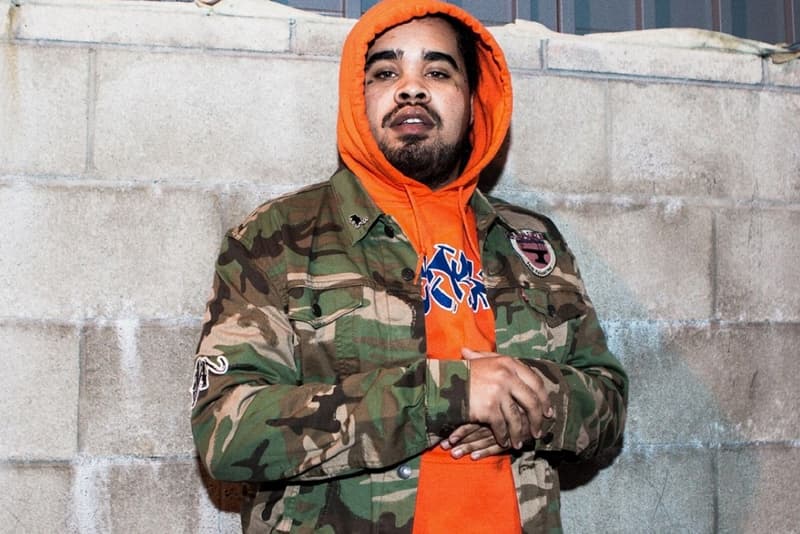 A couple weeks ago, Rucci tapped into his Inner Foo for the Romo-produced "Cholo." Continuing to serve up hard-hitting street records with like-minded rappers from his region, the Inglewood hometown-hero teams up with fast-rising up-and-comer Austin the Pacman and Self Provoked to deliver some menacing gun-talk for the @WhoTG-produced "Dippin" collaboration.
"F*ck a red dot, bitch I'm running up and poppin' shit / F*ck a drive-by, bitch I'm stickin' to the politics / Hoppin' out that foreign with that mopstick and droppin' shit," Austin the Pacman raps on "Dippin." "Tryin' to hit a lick? / Bitch, I'll fill your ass with hollow-tips / Ask around the Pac, shit I get away with poppin' shit."
"I just have so much music right now… The music I'm making now, I'm talking shit but I'm talking it in a calmer way — like RBL Posse-type shit mixed with some Bone Thugs shit, but then tapping in to my Hispanic side," Rucci told us last December, opening up about his current plans and his forthcoming That's Norf LP. "When Master P first came out, his sound was so universal… I think people are going to love it [That's Norf], it's going to be like when Snoop Dogg dropped Doggystyle. It's gonna go viral."
You can stream Austin the Pacman, Rucci and Self Provoked's new "Dippin" record below. Rucci's That's Norf album is scheduled to drop later this year, and will include tracks with YG, RJ, Saviii 3rd, Shoreline Mafia and others.
For more, check out Rucci's most recent full-length release, For My Dawgz.