Nike Finally Launches VaporFly Elite Flyprint 3D, Restricts Sales to Marathon Runners
The shoe also boasts a jaw-dropping price tag.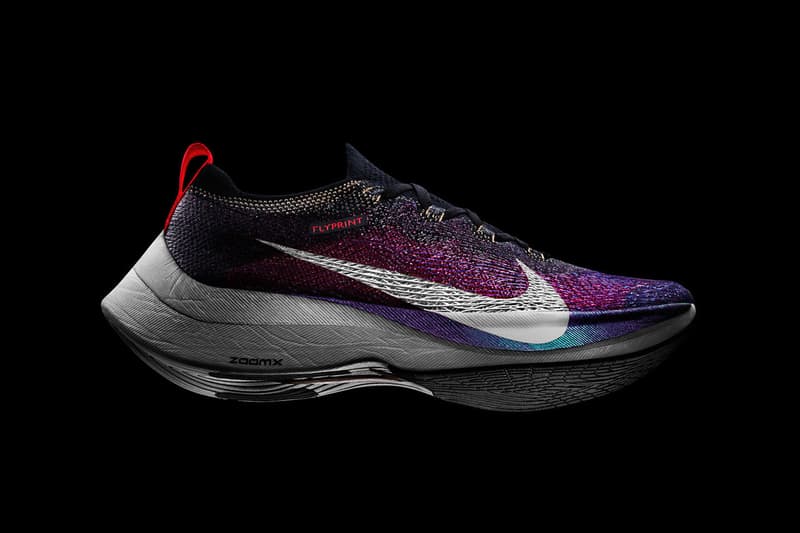 1 of 2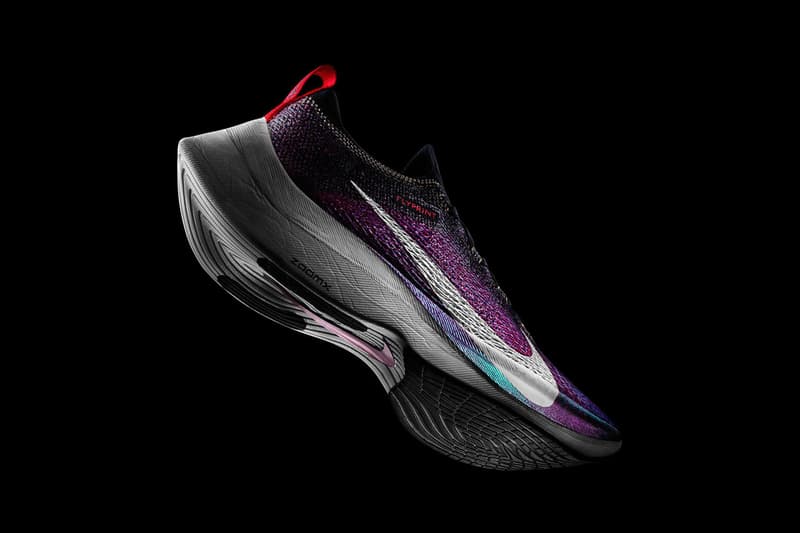 2 of 2
As recently as October 2018, Nike has hinted at a wider release of its cutting-edge VaporFly Elite Flyprint 3D. The sleek performance shoe captured the imagination of Swoosh fans with its 3D-printed Flyprint upper and road-ready outsole, field tested by pro runner Eliud Kipchoge. The lightweight upper reportedly boosts sweat evaporation and cuts out unnecessary weight, making for a shockingly light and breathable shoe — it weighs a mere 11 grams.
Unfortunately for Western athletes, the latest VaporFly has thus far only received an unexpected release date via Nike Harajuku. In less than a week, the Japanese store will host a unique raffle for the purple-tinged runner, presumably meant to weed out serious runners from sneaker aficionados. If chosen, entrants will be required to demonstrate their running proficiency, merely to have a chance at purchasing the sneaker.
Specifically, Nike Japan's website asserts that contestants must be able to prove that sometime after March 3, 2017, they've run a full marathon (42.195km, or approximately 26 miles) in 3 hours or less. Admittedly, the rules don't specify how best to corroborate the information, but presumably anything short of verified completion times will be refused. Once the demands are met, the customer's name will be printed on the box and then they will finally be able to buy the shoe for ¥75,000 yen, approximately $675 USD.
Nike Harajuku will debut the VaporFly Elite Flyprint 3D on March 4 in extremely limited numbers. Below, check out Pro:Direct Running's closer look at the high-end performance runner from last year.
Meanwhile, What's Inside recently deconstructed Nike's self-lacing Adapt BB to see how the technical sneakers function.