HEALTH Drops Heaviest Album Yet, 'VOL. 4 :: SLAVES OF FEAR'
Carrying on the industrial rock torch.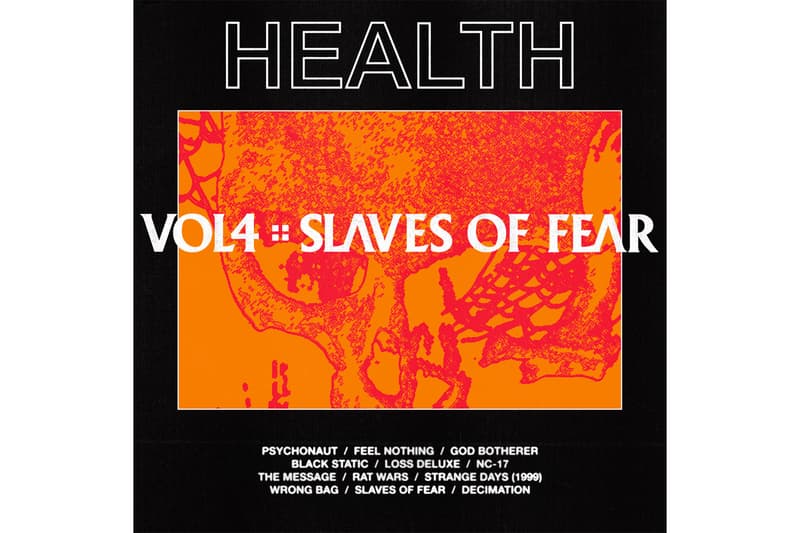 Once regarded as an indie-pop group, HEALTH has drastically tweaked and expanded their noise in order to create one of the most substantial industrial rock records of recent memory. HEALTH is no newcomer to the music scene, having developed a plethora of noise over the past decade, but what many would take as a surprise is their latest album VOL. 4 :: SLAVES OF FEAR – which totes one of the heaviest collection of tracks so far this year.
Infused with all the metal, industrial, punk rock, electronic, and even techno cues one could ask for, the new project is nothing short of impressive. Giving Nine Inch Nails and even in some cases, Gesaffelstein, a run for their money, the bands' usage of brain-shaking bass, thunderous drums, and a unique application of intoxicating distortion has created some monstrously galvanizing soundscapes.
Stream HEALTH's heavy hitting VOL. 4 :: SLAVES OF FEAR album below.
For more music news, Choker just dropped his latest Forever & A Few EP.
View this post on Instagram