'Game of Thrones' Ice Hotel Returns to Finland
Rooms are kept between -2 degrees and -5 degrees Celsius.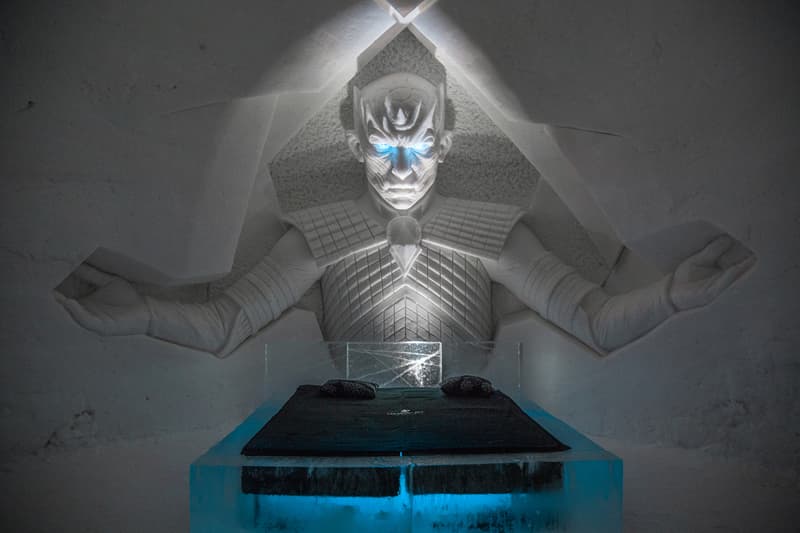 1 of 9
2 of 9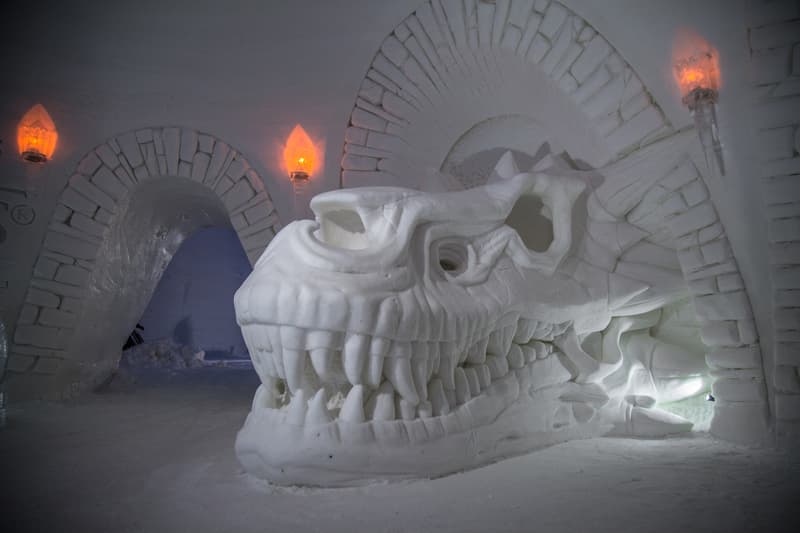 3 of 9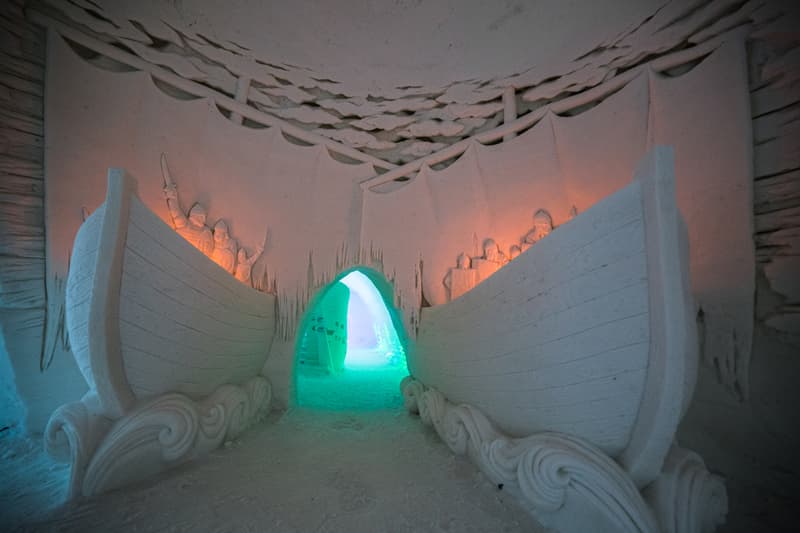 4 of 9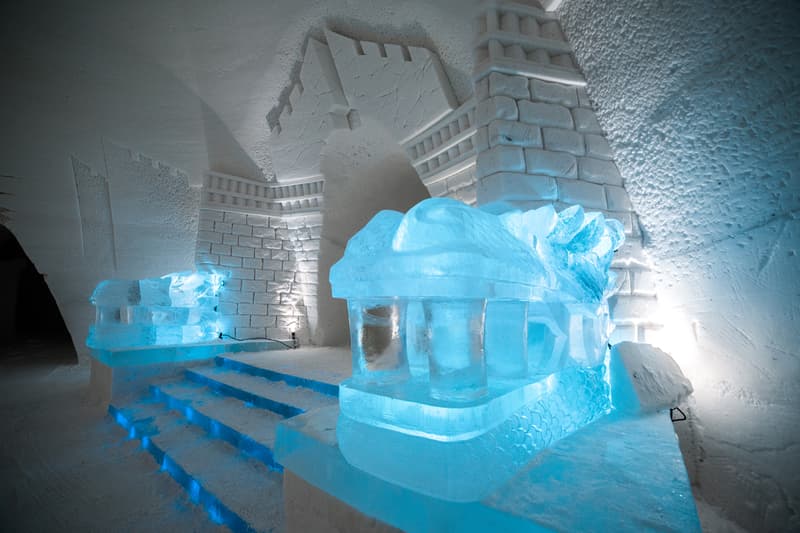 5 of 9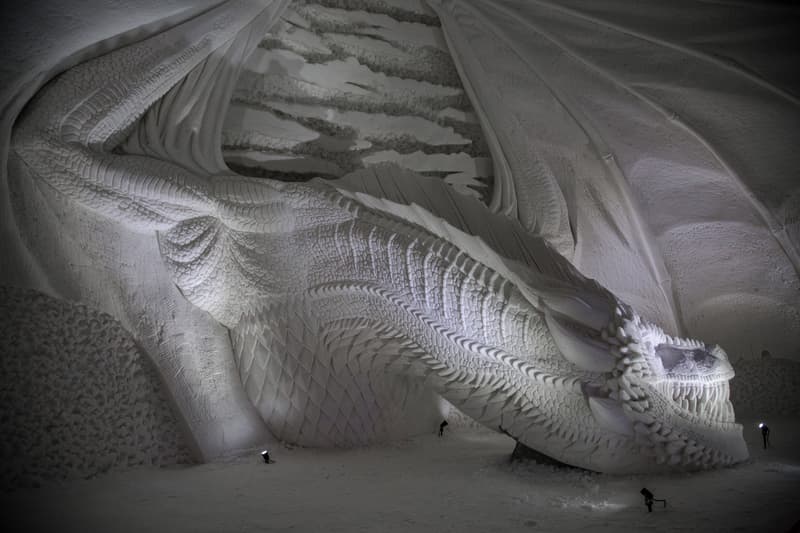 6 of 9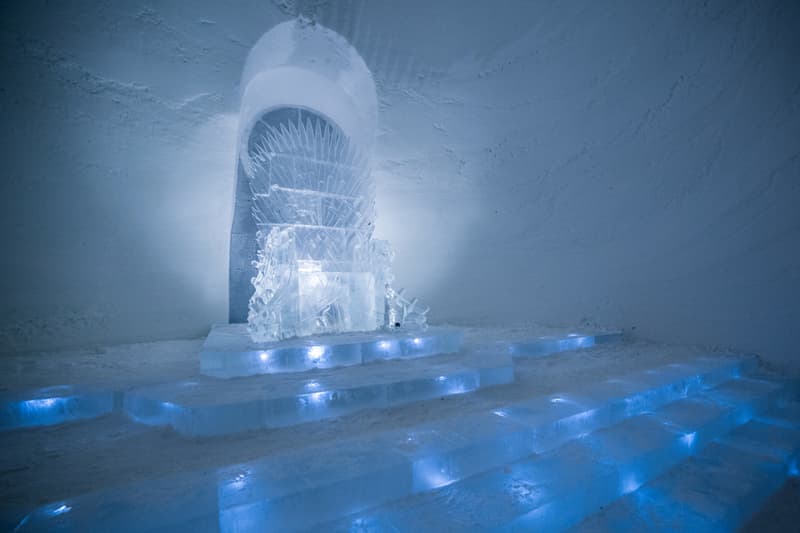 7 of 9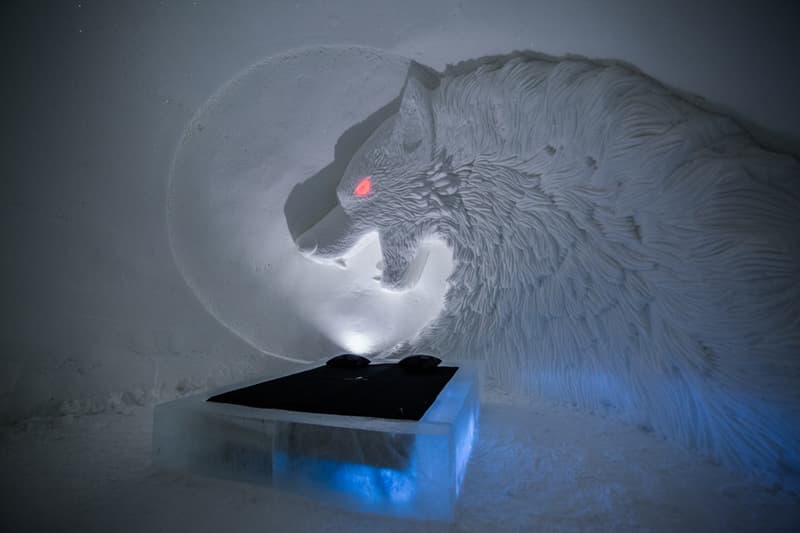 8 of 9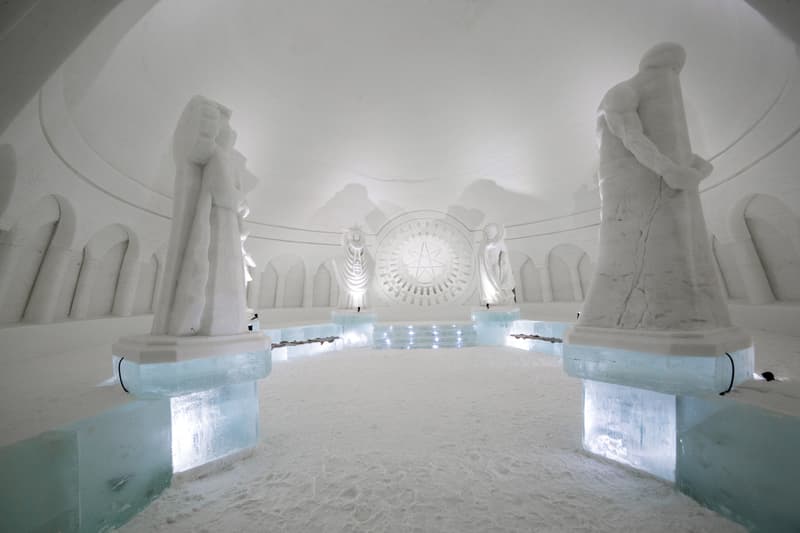 9 of 9
Game of Thrones fans have another opportunity to sleep in a hotel themed around the hit show, complete with icy rooms based on key characters and moments. Lapland Hotels' SnowVillage in Finland has collaborated with HBO Nordic — the duo's second partnership — on a mystical wintry space located 120 miles above the Arctic Circle.
Like the first go-round, the hotel utilized over 45,000 cubic meters of snow (approximately 1,589,160 cubic feet) and 400,000 kilos (approximately 99,208 pounds) of natural ice in order to complete the design. Large and detailed sculptures based on Game of Thrones are featured throughout, including a life-size Iron Throne with swords, the Night King, and a White Walker with glowing blue eyes. Hot berry juices and thermal and fleece-lined sleeping bags are provided to help stave off the frigid temperatures, as rooms are kept between -2 degrees Celsius (28 degrees Fahrenheit) and -5 degrees Celsius (23 degrees Fahrenheit). Due to the chilly conditions, it's recommended that guests limit the experience to a one-night stay before moving to one of the venue's warmer cabin options.
The SnowVillage also encompasses other frosty areas of entertainment at the resort. An ice restaurant, ice bar and dragon ice slide are a few of the frosty festivities offered. Meanwhile, the hallways are lined with sculptures from Russian, Latvian, Polish and Ukrainian artists. There's even an ice chapel available to help create a fully-rounded adventure.
The SnowVillage Game of Thrones-inspired hotel runs until April 8, weather permitting. Standard double rooms start at €220 EUR (around $270 USD), while snow suites start at €294 EUR (around $360 USD). Along with a round-trip ticket priced at $656 USD on travel sites like Agoda.com, the total could cost approximately $1000 USD depending on departure details.
In other travel news, Beijing is preparing to make a new section of its Forbidden City open to the public for the first time.
Lapland Hotels SnowVillage
Lainiotie 566
99120 Kittilä