Kevin Feige Confirms Disney+ Shows Will Be Connected to Marvel Cinematic Universe
More details shall be revealed post 'Endgame.'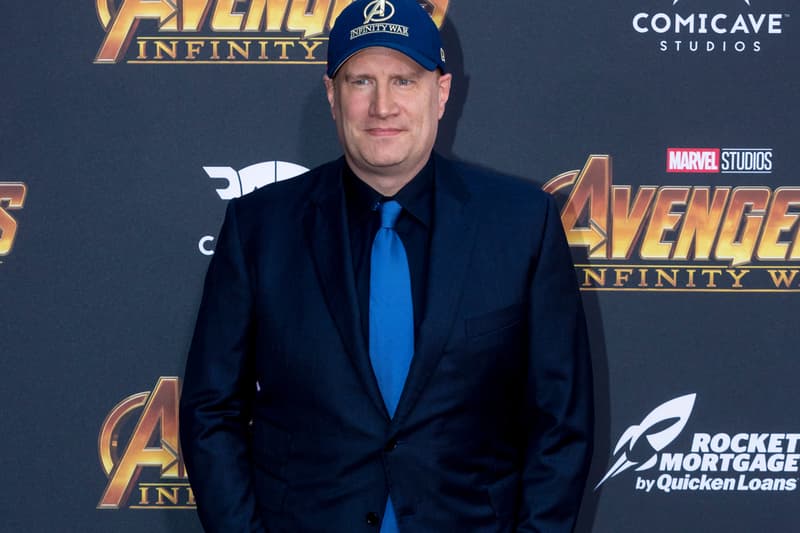 Marvel Studios President Kevin Feige has just confirmed that the upcoming Marvel shows headed to Disney+'s streaming service will all be connected to the Marvel Cinematic Universe.
With Marvel Studios still taking the helm for all forthcoming projects to air on Disney+, fans can look forward to it all connecting under the larger MCU umbrella, unlike Netflix's Daredevil, The Punisher and Jessica Jones. Sitting down with Comic Book, Feige told the publication all future shows and films "will be Marvel Studios productions. They will be entirely interwoven with both the current MCU, the past MCU, and the future of the MCU."
So far a Loki-centered show, which will see star Tomi Hiddleston reprising his role from the franchise's films, and a show featuring The Vision and Scarlet Witch (Elizabeth Olsen and Paul Bettany) have been confirmed. So far other details surrounding the projects have been scarce, although plans to reveal more information will come after Avengers: Endgame and Spider-Man: Far From Home hit theaters. "As we've been doing this for years, we aren't going to announce anything until post Avengers: Endgame or Spider-Man: Far From Home," Feige said in the interview.
Up next is Captain Marvel which releases March 8.
In more entertainment news, Us international trailer includes more creepy footage.