Swoon's Surrealist Stop-Motion Films & Installations Take over Jeffrey Deitch NYC
Diverse works that draw inspiration from personal memories and classical mythologies.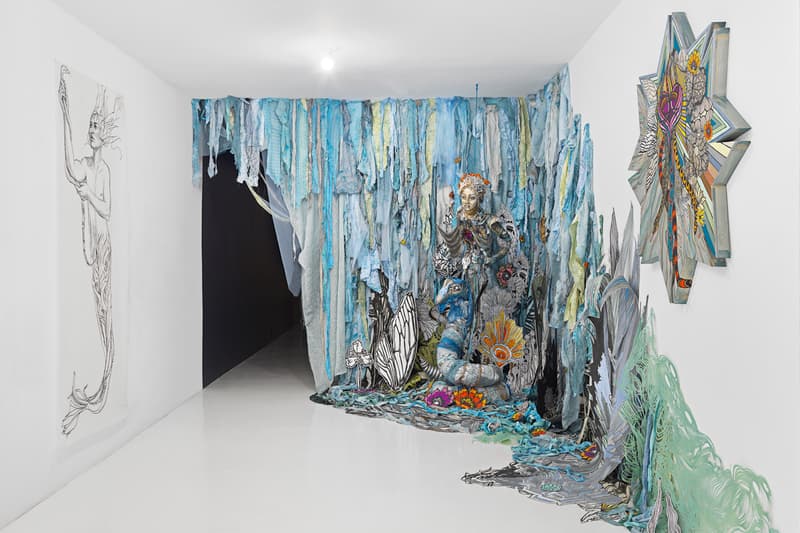 1 of 6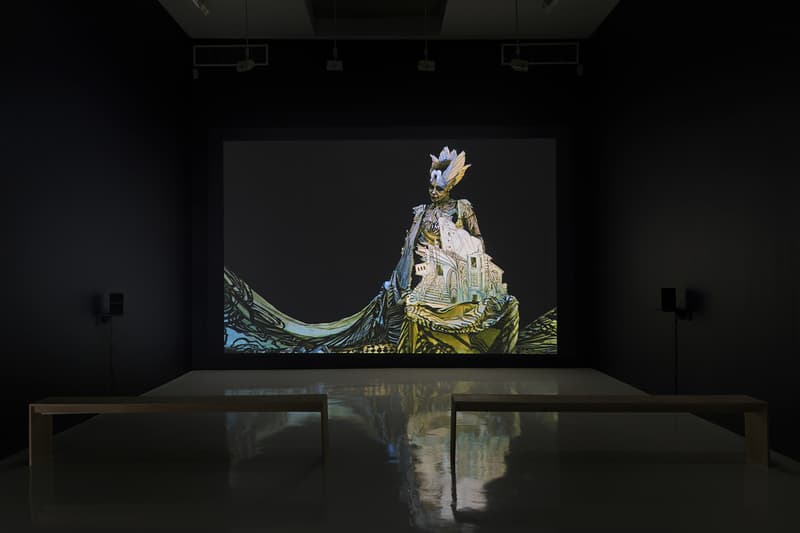 2 of 6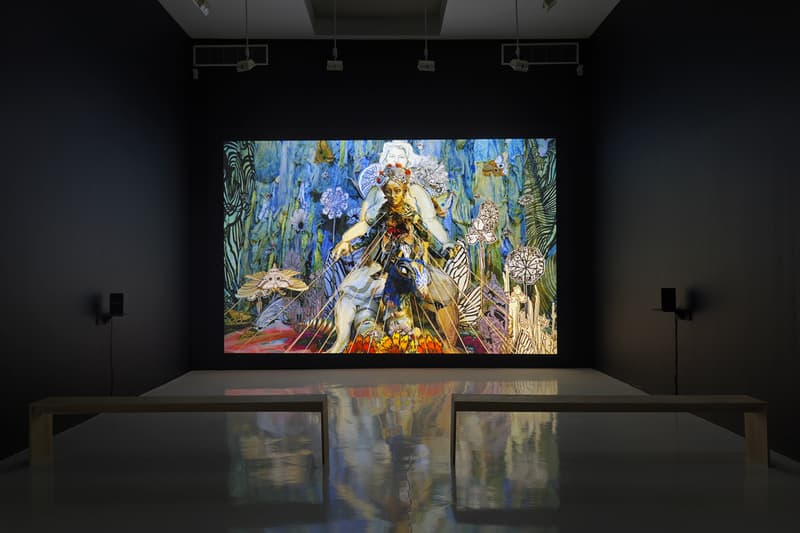 3 of 6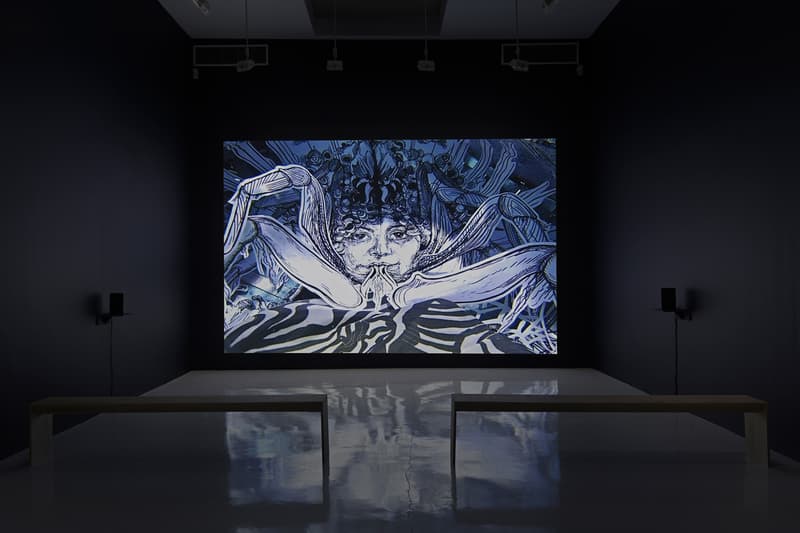 4 of 6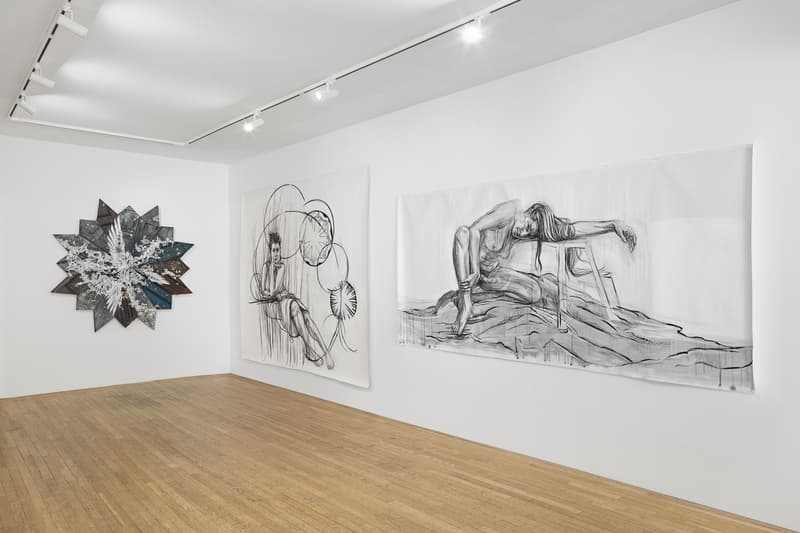 5 of 6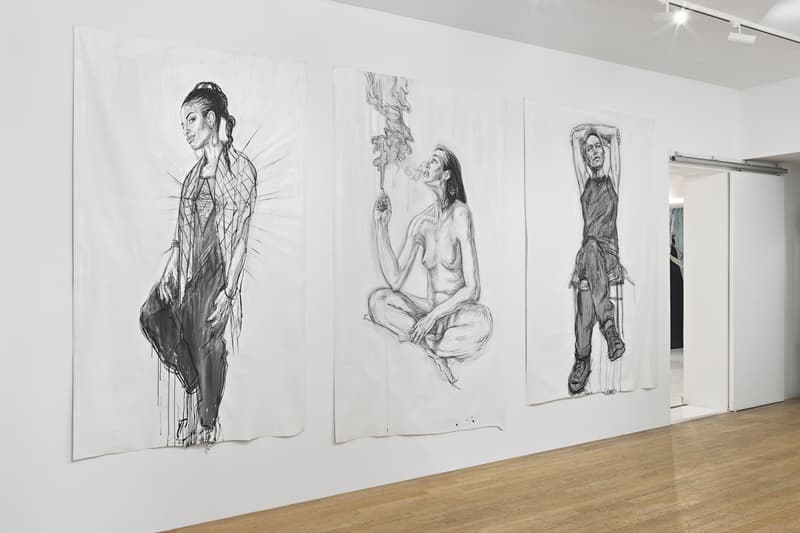 6 of 6
Jeffrey Deitch's 76 Grand Street outpost in New York City is currently hosting a most dynamic exhibition by the famed interdisciplinary artist, Swoon. Entitled "Cicada," the exhibition features a series of recent animations, drawings, and surrealist installations that are an extension of her wheat-pasted portraits made using found objects. The works on display draw inspiration from her personal experience, classical mythologies, and the craftsmanship of 20th-century folkloric films.
Swoon's attention to detail is unparalleled and this is evident across her figurative and sculptural pieces that evoke narratives of birth, divination, trauma, and healing. The artist translates her surrealist-meets-realist motifs into her stop-motion films that star a unique cast of characters including her Tarantula Mother – a human and spider hybrid that recalls her traumatic memories from childhood.
"Swoon's response to parts of her family history – and the legacy of her parents' addiction and substance abuse – has recurred throughout her work," expressed the gallery in a statement. These components inflict a strong element of realism to the films, grounding the otherwise- whimsical atmospheres of Cicada."
Check out the installation views of "Swoon: Cicada" above and then visit Jeffrey Deitch's website to learn more. The show is on view until February 1, 2020.
Jeffrey Deitch
76 Grand St.
New York, NY 10013
Elsewhere in art, check out our intimate conversation with Futura for HYPEBEAST Magazine Issue 27: The Kinship Issue.