Barack Obama Delivers Year-End Lists For Favorite Music, Books, Movies & Shows (UPDATE)
The former President has an impressively varied taste.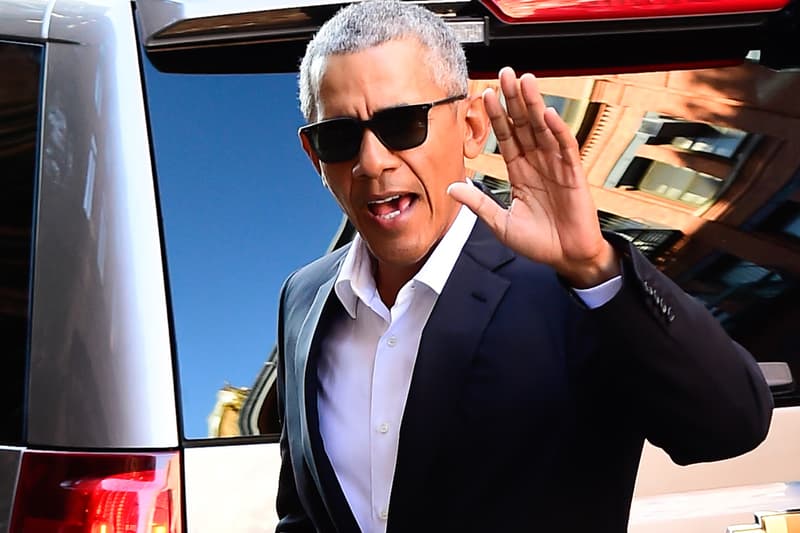 UPDATE (December 30, 2019): In line with the former President's varied taste in movies and books, Barack Obama's selection of favorite from 2019 has a little something for everyone. Party-starters like Lizzo's "Juice," Dababy's "Suge" and Young Thug's "The London" are interspersed with more introspective fare, like Frank Ocean's "In My Room" and "Oblivians," by The National. Obama's longstanding appreciation for bluesy, soulful music also informs a few sophisticated selections, like Mavis Staples' "Change" and Joe Henry's "The Fact of Love." Several hits are even carried over from the former Illinois senator's Summer '19 list, including Beyoncé's "Mood 4 Eva" and Lil Nas X's immortal Billy Ray Cyrus feature, "Old Town Road (Remix)."
From hip-hop to country to The Boss, here are my songs of the year. If you're looking for something to keep you company on a long drive or help you turn up a workout, I hope there's a track or two in here that does the trick. pic.twitter.com/mQ2VssyDwt

— Barack Obama (@BarackObama) December 30, 2019
---
UPDATE (December 29, 2019): Shortly after we delivered the news of President Obama's favorite books, No. 44 hit Twitter to reveal his favorite movies and TV shows. Among the movies, we see titles like Parasite, The Irishman, The Last Black Man in San Francisco, and for shows he includes just three, Fleabag, Unbelievable and Watchmen.
Next up are my favorite movies and TV shows of 2019. Of course, there's also American Factory, a film from our own production company, Higher Ground, that was recently shortlisted for an Oscar. Here's the full list: pic.twitter.com/PEcgwotcxm

— Barack Obama (@BarackObama) December 29, 2019
---
ORIGINAL STORY (December 29, 2019): With the end of 2019 quickly approaching, we've surely seen our fair share of year-end lists, including our own Best of 2019 roundups. It's never complete however until former President Barack Obama shares his own, including favorite books, songs and movies.
Yesterday, President Obama took to Twitter to kick off his annual lists with a selection of his favorite books. Always known for his literary acumen, No. 44's list includes three that were on the National Book Awards shortlist for nonfiction and a fourth that was long-listed.
Check out the list below, and be sure to check back for his music and film suggestions.
As we wind down 2019, I wanted to share with you my annual list of favorites that made the last year a little brighter. We'll start with books today — movies and music coming soon. I hope you enjoy these as much as I did. pic.twitter.com/l5qTGkAPok

— Barack Obama (@BarackObama) December 28, 2019