New Study Reports 60% of Counterfeit Purchases Were Made On Purpose
Consumer demand is high for fakes.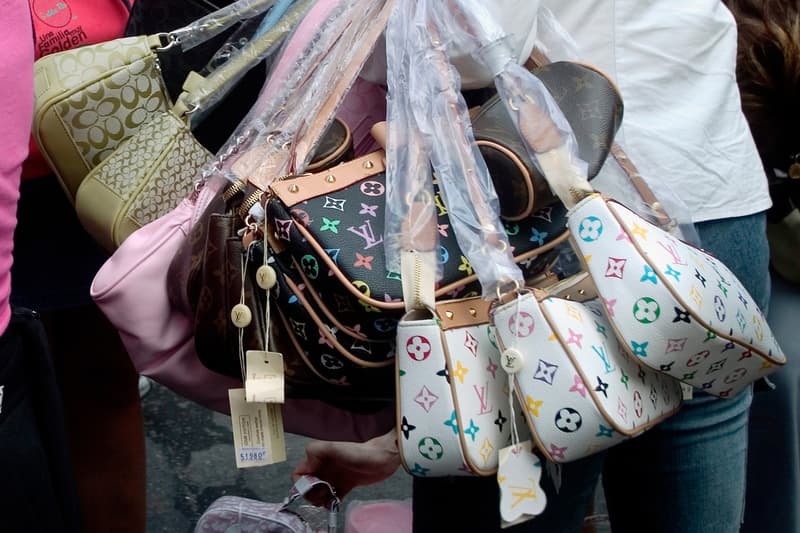 Typically counterfeit purchases are thought of as accidents, where items are considered authentic until proven otherwise. However, a new report by the Paris-based Organization for Economic Cooperation and Development (OECD) has detailed otherwise. According to the organization's recent study first reported on by The Fashion Law, approximately 60% of counterfeit fashion-related purchases in the UK were made intentionally.
This data comes at a time where fakes are becoming more sophisticated in design and transport methods, often making it difficult for consumers and luxury authenticators to distinguish between the two. "In sneaker world, for instance, 'replicas,' a term that connotes the tippy-top class of 'fake' sneakers are so meticulous they can fool all but the most fastidious collectors," the Wall Street Journal's Jacob Gallagher recently noted.
But designing fakes closer and closer to their authentic counterparts is likely making them more appealing to consumers looking to save a nice chunk of cash on their "luxury" purchases. The OECD discovered that the sale of over 65% of counterfeit fashion items based on UK brands that took place outside of the UK were presented as counterfeits to consumers before purchase – whether it be in person or via social media platforms like Instagram. "These are not the shoddy rip-offs peddled for $20 USD or $40 USD on street corners," says Gallagher. He continues that for many consumers, these high-quality fakes have "proven tempting," especially for "people currently in their teens to early thirties, [who] grew up illegally downloading movies or streaming reams of music for less than the price of one CD."
The Fashion Law points out that that even if efforts to crack down on counterfeit supply and sales increase, this will likely not affect high consumer demand, which is already proving to be a challenge for brands and anti-counterfeit organizations looking to deter customers from purchasing fakes.
This demand not only stems from a desire to save money, but also a notion that counterfeit purchases don't affect the authentic company's sales. "Are the people who buy fakes for a tenner really depriving the companies that sell goods for hundreds or even thousands of pounds?" questions the BBC. "A woman who makes an impulse buy in a market almost certainly wouldn't otherwise invest in the real deal, while the buyers of genuine items pride themselves on knowing the difference and having the real thing."
Elsewhere in (authentic) luxury fashion, check out images from Dior's Pre-Fall 2020 runway show, which took place in Miami ahead of Art Basel.