"Jeans Redesign" Initiative Brings Together Top Denim Mills & Manufacturers
Including the reputable Cone Denim, Lee Jeans, H&M and more.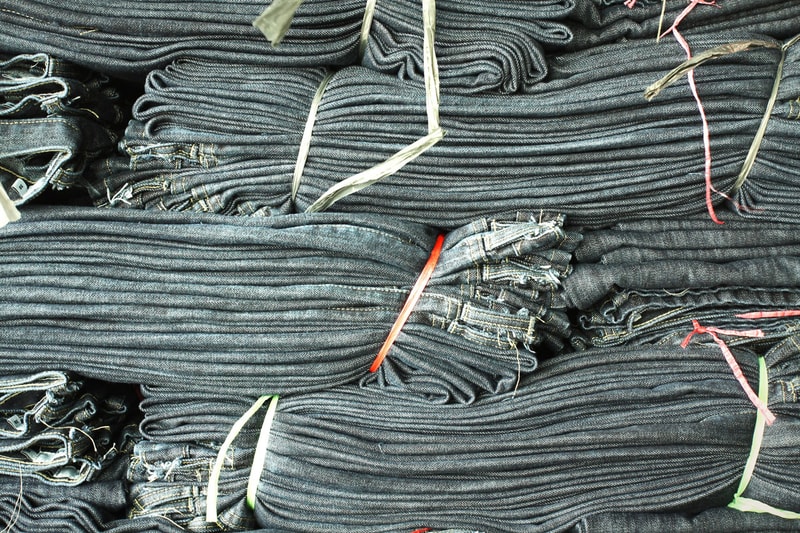 The Ellen MacArthur Foundation announced its Jeans Redesign initiative in Summer 2019, aiming to make jeans manufacturing a circular process. The initiative has recently brought in a variety of fabric mills and manufacturers, with big names in denim like Cone Denim and emerging brands like Ateliers & Repairs">Atelier & Repairs joining its lineup of companies committed to making their industry more sustainable. This comes at a time where a report by global nonprofit Oxfam details that the growing, dyeing and washing of cotton to an outfit consisting of a T-shirt and a pair of jeans takes approximately 20,000 liters of water.
Jeans Redesign is a program that creates and shares guidelines for tackling waste and pollution associated with the jeans production process. As part of this process, a team of over 40 denim experts pool together to establish minimum requirements for durability, material health, recyclability, and traceability. The initiative also helps companies to streamline business models for repurposing materials and begin using safe and renewable materials.
In addition to the regular Jeans Redesign requirements, the organization requires all joining fabric mills and manufacturers to also implement ZDHC (Zero Discharge Hazardous Chemicals) wastewater guidelines, which includes the testing and reporting of wastewater.
"More companies joining the Jeans Redesign demonstrates the appetite in the industry for practical solutions that support the transition to a thriving fashion industry, where all our clothes are used for longer, are made from safe and renewable materials, and are made to be made again. This kind of industrywide shift needs companies from across fashion to work together," Make Fashion Circular's Francois Souchet said in a recent statement.
Current members of Jeans Redesign include Cone Denim, Ateliers & Repairs, Lee, Guess, H&M (for select in-house lines), Tommy Hilfiger and more. To learn more about Jeans Redesign, visit The Ellen MacArthur Foundation's website.
Elsewhere in sustainable fashion, Jeans Redesign member H&M has announced it will be testing a clothing rental service.