Paul McCartney Delivers Two New Tracks, "In A Hurry" & "Home Tonight"
Recorded during the studio sessions for 'Egypt Station.'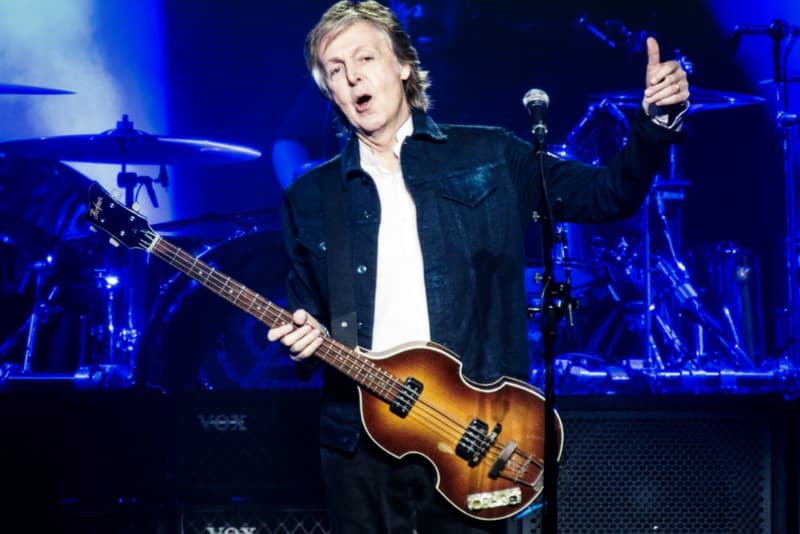 At the beginning of this year, Paul McCartney experimented with Auto-Tune for a solo single titled "Get Enough." Now, with 2019 closing in on its final weeks, the legendary, award-winning musician is back with two new tracks. Specifically, McCartney's new double-dose of music comes in the form of "In A Hurry" and "Home Tonight" — two songs that were originally recorded during the studio sessions that produced his most recent studio album, 2018's Egypt Station.
"You could have said when we got our first No. 1, 'Well, you've done it, boys,' or when we got our 10th. But those were like unexpected bonuses. They were the bonuses we wanted, but we were just trying to get better and develop. That was the force behind The Beatles: We'd do one song, and it'd be a hit, and instead of doing another with the same formula, we'd say, 'OK, we've done that.' You listen to The Beatles' output and no two songs are alike," Paul McCartney recently explained to Billboard, opening up about the creative motivations that propelled The Beatles throughout their storied career.
"When you do something, you kind of do it for yourself, but at the same time, you want people to hear it and judge whether it's any good," McCartney adds. "I've got a great team, and my main thing is: Let's try and keep it exciting."
You can listen to Paul McCartney's latest solo tracks below, while both records while be released as a double A-side 7" picture disc single next Friday, November 29.
For more, read about 50th-anniversary reissue of The Beatles' Abbey Road>.