Oscar Murillo Examines Dynamics of Globalization with "Social Altitude" Exhibition
Multi-sensory experiences, immersive installations and more.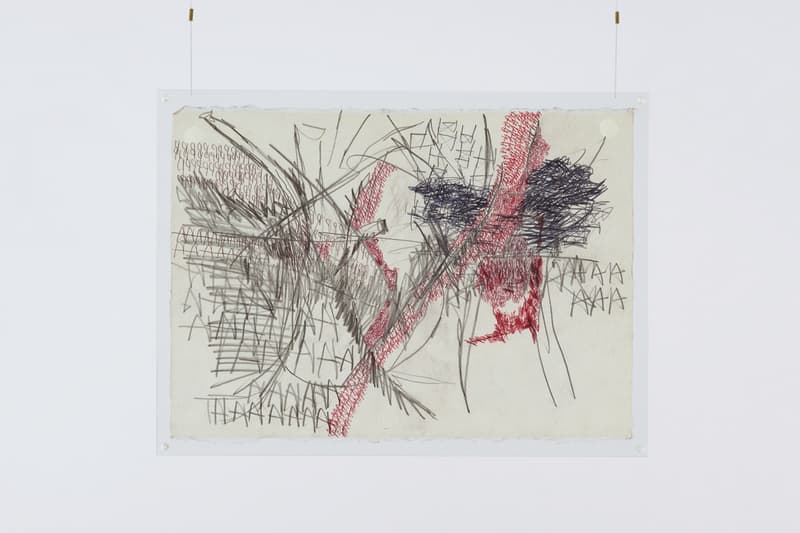 1 of 6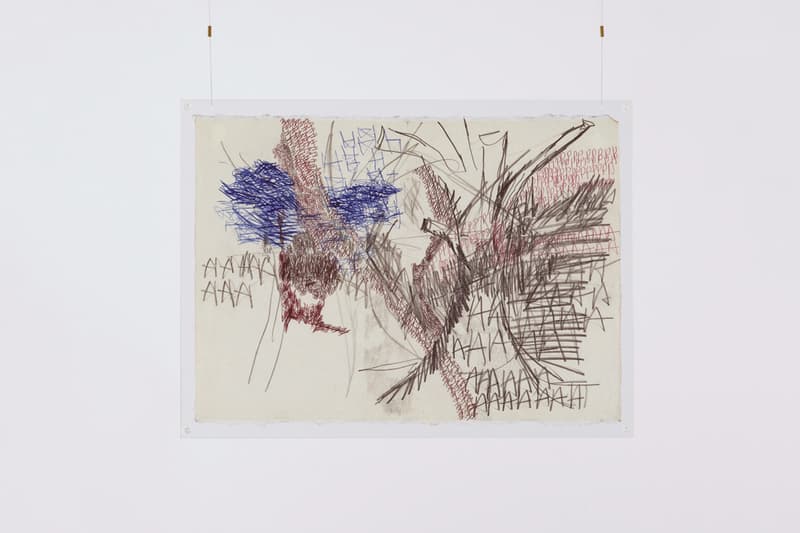 2 of 6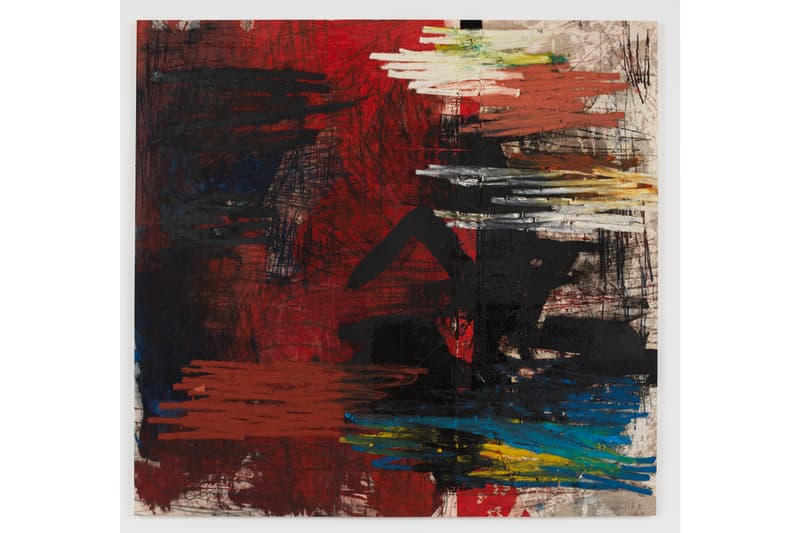 3 of 6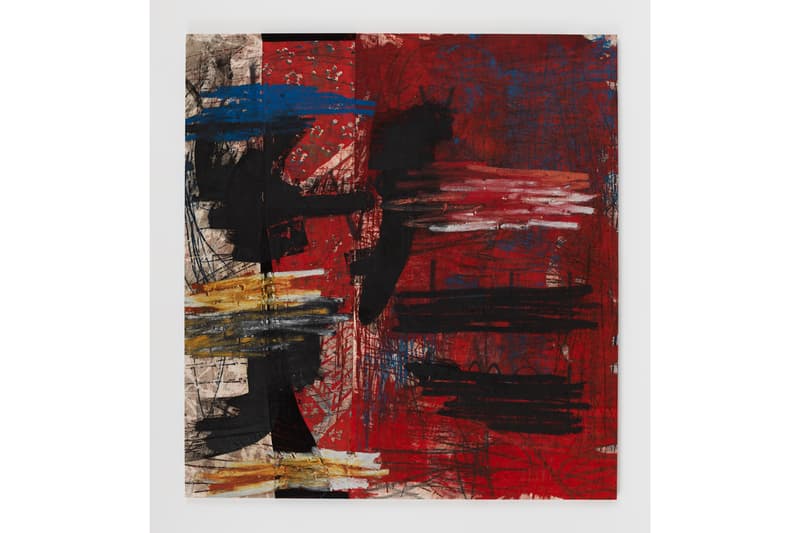 4 of 6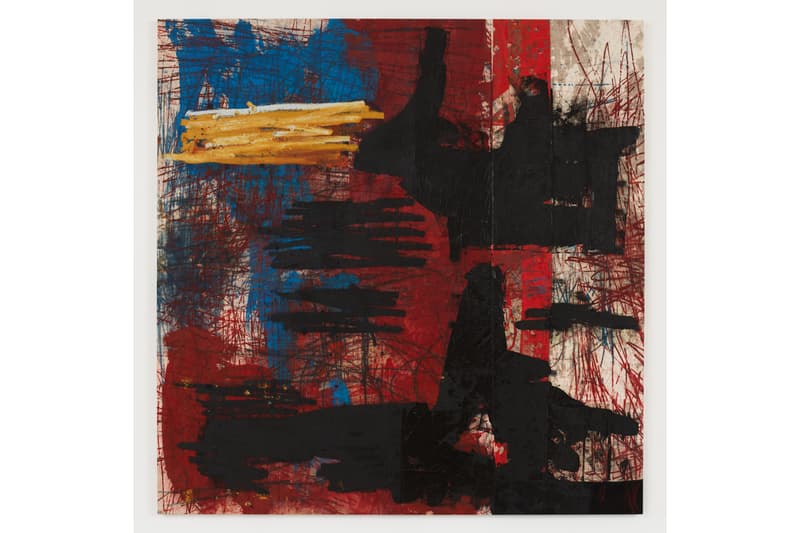 5 of 6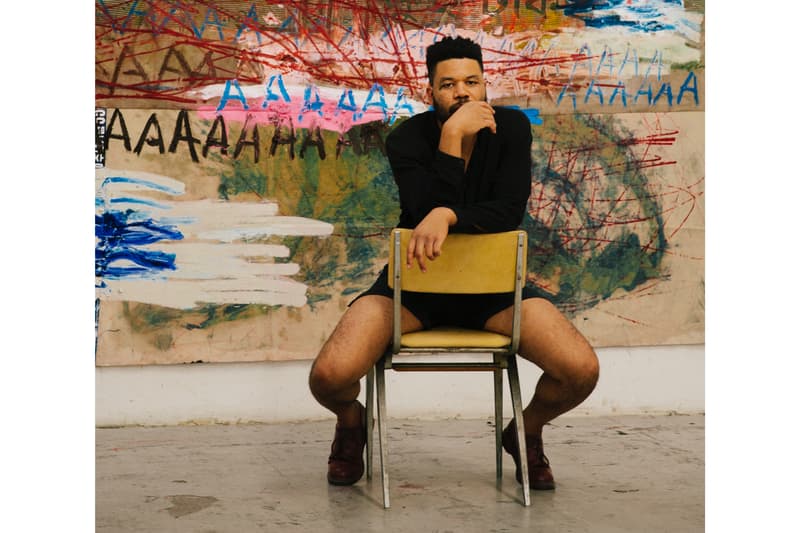 6 of 6
Seminal London-based artist Oscar Murillo is currently displaying a body of diverse work at the Aspen Art Museum as part of a solo exhibition entitled "Social Altitude." Murillo is widely-recognized for his multifaceted artworks that shed light on socio-political issues, globalization, and cultural exchange. On display at the museum is a series of large-scale paintings, immersive installations, drawings, sculptures, as well as performance art.
One of the highlighted pieces is a mixed-media work called Frequencies (Bright Horizons Children Home School, Kathmandu, Nepal) 2013. With this work, the artist is ostensibly touching upon the need for education reform in Nepal. "With an average annual per capita income of 750 dollars, Nepal is one of the 20 poorest countries in the world; life expectancy is 66 years for men and 69 years for women, the lowest in Asia. Almost half the children are chronically undernourished," as per the Bright Horizon website.
Coinciding with his latest exhibition, Murillo recently sat down with Lucas Zwirner (art dealer David Zwirner's son and Head of Content of David Zwirner) and Callaloo literary magazine founder, Charles Henry Rowell to discuss his art and creative process.
Find key quotes from the "Dialogues" podcast below.
Lucas Zwirner: The idea is I think, if you think about it, if you are a white male artist, people will immediately engage with you as an artist because there are no … You're part of, again, you're part of the majority, the hegemony, however, you want to frame it, but the real benefit to that is that it's your expressive action that gets considered and judged as it is for what it is.

Charles Rowell: But I think the African American now wants to say "this white art here" the same way they've been saying "this black art here" because the white art is also racialized and also in a certain class. The black art is also the same thing, but it's just that there's a failure to do what I'm advocating now: to think "this is white art".

Oscar Murillo: In my personal experience, it was also in the image of the context in which I was growing up in and I always advocate for the working class first and not the diaspora. For me, the working class is so much more pivotal then to have a conversation purely and simply. Even though I clearly come from an Afro background, I mean my mother's black and my father is mixed and, and I have a broad family that are primarily Afro from both sides of my family.
Aspen Art Museum
637 E. Hyman Avenue
Aspen, Colorado
For more multidisciplinary works, check out Brooklyn-based artist RAE's new dynamic pieces as part of an exhibition titled "These Daze" at New York Studio Gallery.