RAE Explores Societal Despair & Uncertainty With "These Daze" Exhibition
"How do we rise above it all?"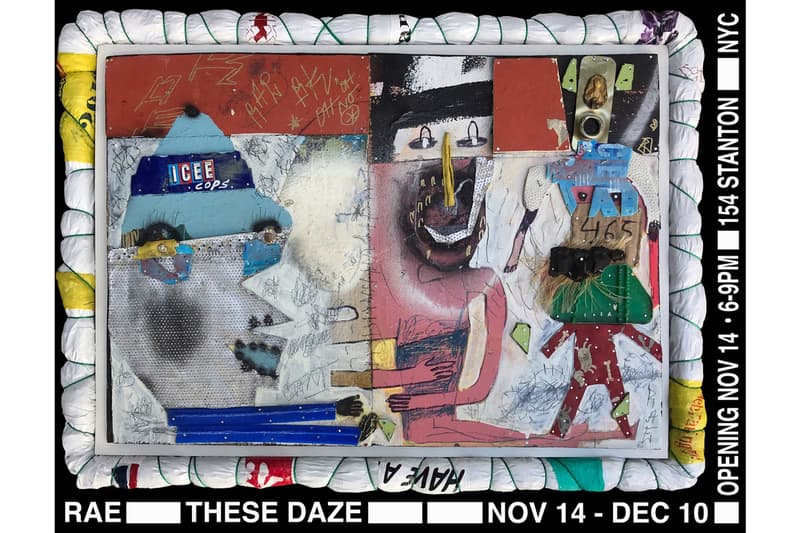 1 of 5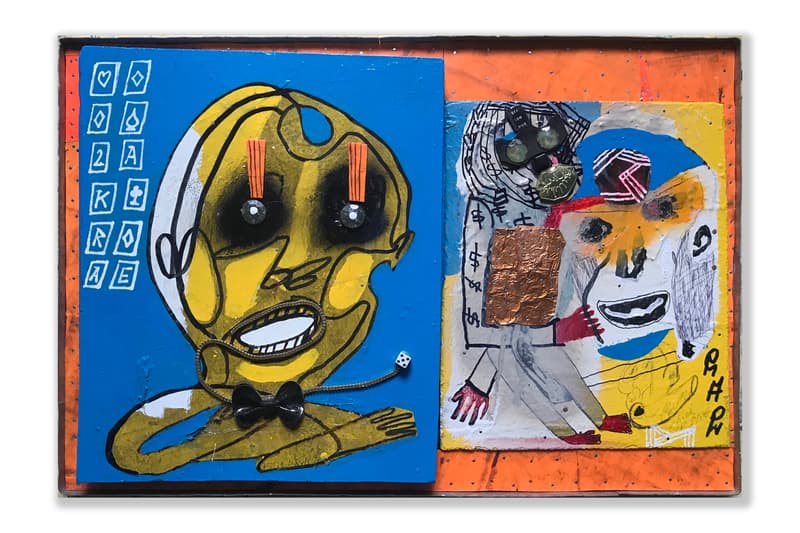 2 of 5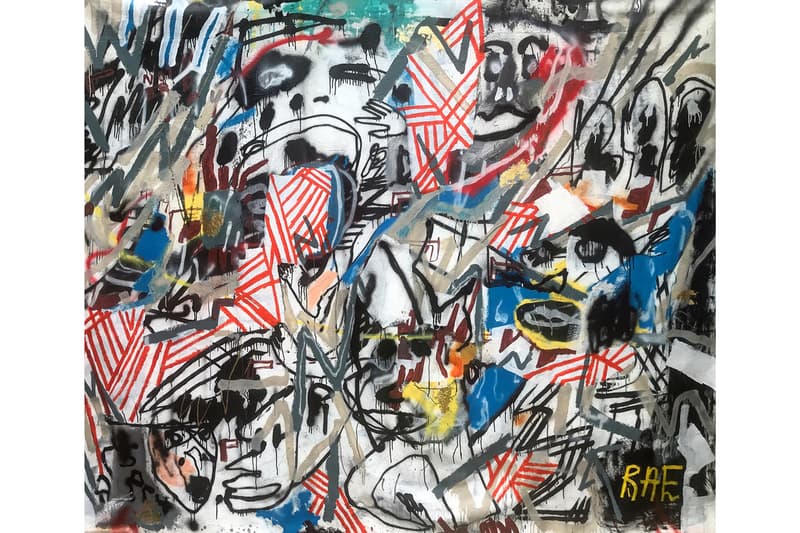 3 of 5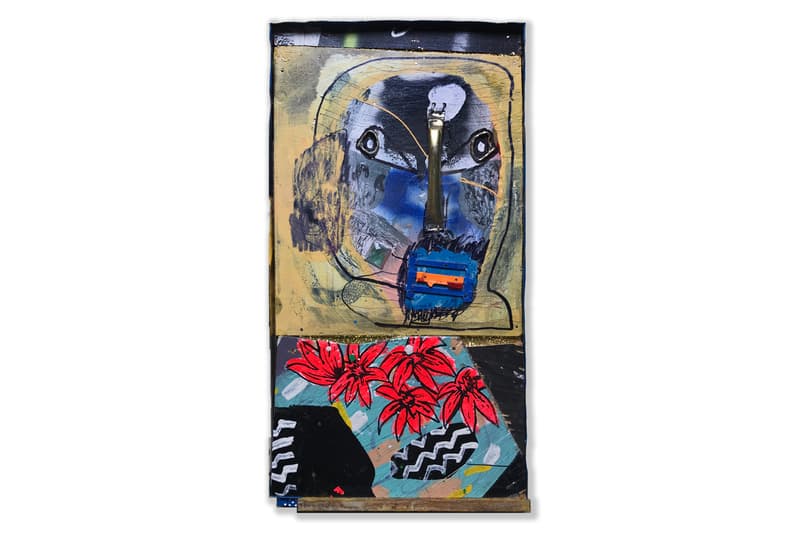 4 of 5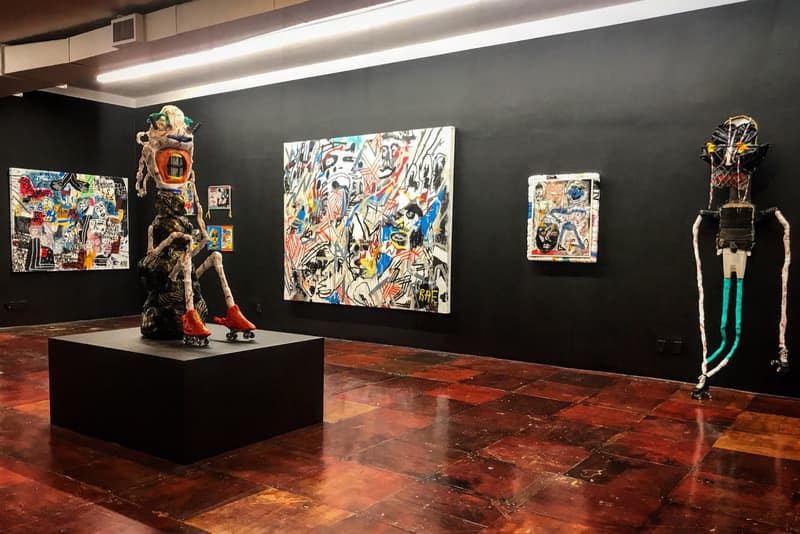 5 of 5
Brooklyn-based street artist RAE is holding his latest body of work, entitled "These Daze," at a pop-up exhibition in New York City. His paintings and found-object sculptures are mostly made from plastic waste, exploring the idea that being apart of society today means "accepting the fact that things unwanted will inevitably find their way into our internal systems." Channeling this feeling of despair and chaos into his work, RAE searches for answers concerning class structure, marginalization, and patriotism through frenetic, mixed-media works.
RAE represents a visual "melting pot" in his paintings, contrasting shiny and matte colors and building up the canvases with enamel, gold leaf and ink. He imbues the work with muted tones — keeping in line with some of his more somber themes — and represents the current state of societal flux and uncertainty with a variation of bold and unsteady lines. Figures recede into a "dazed" blur, marking a separation from this world through societal division and compartmentalization.
For his three-dimensional pieces, RAE collects discarded items from the streets, such as dice, shopping bags, and jewelry, to reflect today's "throwaway culture." While these items have little purpose after they are disposed of, they tell the stories of people's dreams, desires, impulses, and struggles. Using hundreds of tiny nails, RAE constructs his sculptural works by pounding metal, melting plastic and assembling the pieces into a cohesive piece. From "plastics to politics," the artist returns to the same question: "How do we rise above it all?"
Take a look at select works from the exhibition in the gallery above. "These Daze" will be on view to the public from now until December 11.
Pop-Up Exhibition
154 Stanton St
New York, NY 10002
Elsewhere, Lauren Marx will present her detailed works of flora and fauna at Corey Helford Gallery next month.