NYC is Getting the Highest Outdoor Sky Deck in the Western Hemisphere Next Year
Located in Hudson Yards.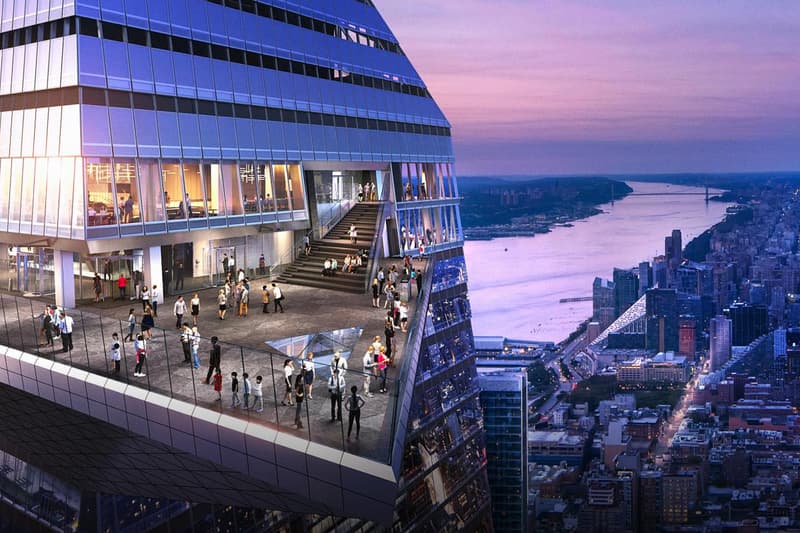 New York City will soon be getting the highest outdoor sky deck in the Western Hemisphere.
Called Edge, the new attraction is located in Hudson Yards and stands above 100 stories, which roughly translates to 1,100 feet in the air. Its unique design suspends the viewing deck out on the exterior of the skyscraper, allowing you to reach up to 80 feet beyond the actual building itself. Aside from offering a 360-degree panoramic view of one of the most beautiful cityscapes in the world, part of its flooring will be constructed from glass, allowing visitors to look right down 100 floors. A staircase to the side leads up to a higher level where you can enjoy the views of the Big Apple from an even higher vantage point, while a champagne bar offering light refreshments tops off the wondrous experience.
For those in NYC or hoping to visit, the new Edge sky deck will open its doors to visitors March 2020, with tickets now already on sale online, starting at $36 USD for general admissions, a $2 USD discount over purchasing them on-site. Head over to the official website to learn more now.
Elsewhere in travel, check out our Editors' Picks for the best holiday getaways.