DJ Muggs & Tha God Fahim Come Together for New Collab-Album 'Dump Assassins'
10 jointly-crafted new tracks from the talented duo.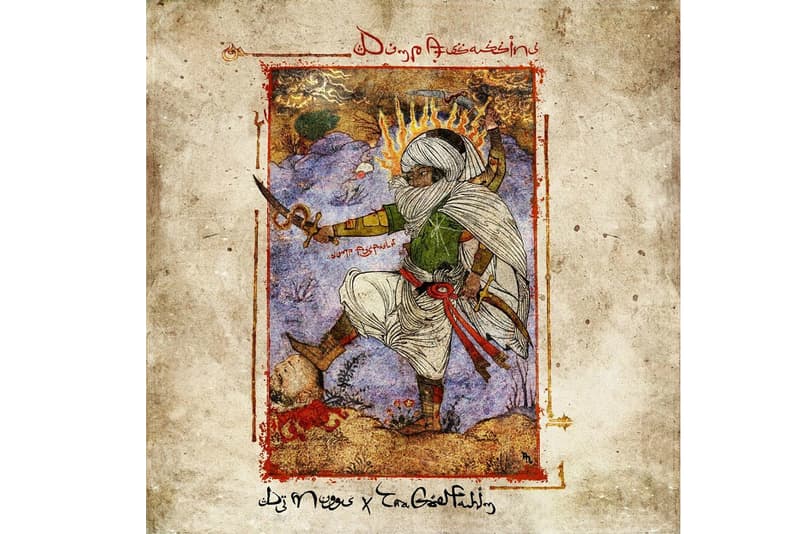 This past April, DJ Muggs linked up with Mach-Hommy for an incredible jointly-crafted album titled Tuez-Les Tous. That LP gave listeners 12 new songs to digest, and also contained additional contributions from Meyhem Lauren, Your Old Droog and others. Now, the veteran producer is teaming up with one of Mach-Hommy's close collaborators and a like-minded emcee, Tha God Fahim, for another collaborative full-length.
Known as Dump Assassins, DJ Muggs and Tha God Fahim's newly-released joint album is comprised of 10 new records, including collaborations with and Your Old Droog, Mach-Hommy and Vinnie Paz (of Jedi Mind Tricks fame). Notably, Dump Assassins comes to us just one month after the release of another high-profile collaborative project from Tha God Fahim, the M Stacks-produced Live & Let Dump.
"I don't look to the outer world for answers, I just look to the inner world," DJ Muggs told us last year, opening up for a September 2018 interview in support of the debut of the video for Cypress Hill's Elephants on Acid single "Crazy." "There's two worlds going on at the same time – your outer world and your inner world. I don't think enough people listen to themselves; you have all the answers you want. Everything you need, you already have, you just don't know it yet."
You can check out DJ Muggs and Tha God Fahim's new collaborative project Dump Assassins below.
For more, revisit Roc Marciano and DJ Muggs' KAOS album from October of 2018.