Take a Look at Footage from Kanye West's 'Nebuchadnezzar' Opera (UPDATE)
The event premiered last night.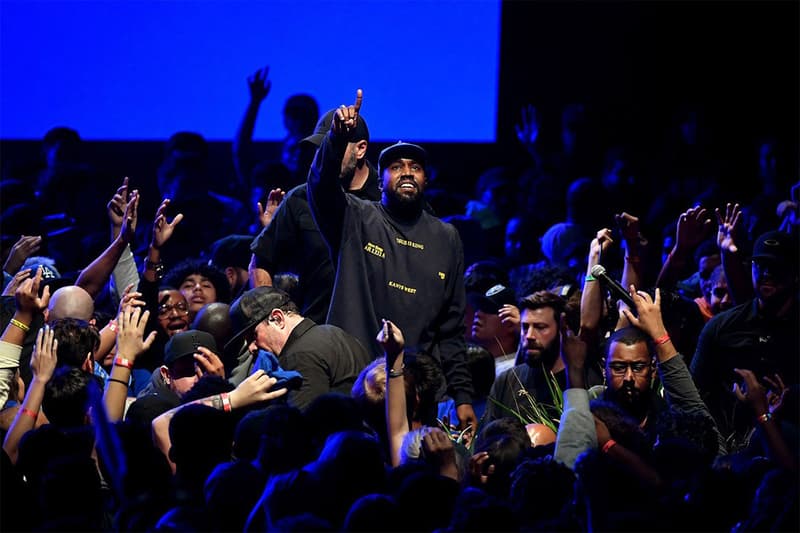 UPDATE: Footage from Kanye West's Nebuchadnezzar opera last night is beginning to surface. You can take a look at a couple clips from the showcase below.
Last night, @kanyewest debuted his new opera Nebuchadnezzar.

Watch the show in full, streaming now exclusively on TIDAL. ▶️ https://t.co/ShGBRr0Ybf pic.twitter.com/44yOMAea7s

— TIDAL (@TIDAL) November 25, 2019
speechless. #Nebuchadnezzar #TIDAL ? pic.twitter.com/WYC1fKhV5p

— abbs. (@abbmatic) November 25, 2019
ORIGINAL STORY: TIDAL is set to exclusively stream Kanye West's Nebuchadnezzar opera live from the Hollywood Bowl on Sunday, November 24 at 4:00 PM PT/7:00 PM ET. Members of the JAY-Z owned streaming service will be able to watch the performance, and those without memberships can opt for TIDAL's free 60-day service in order to access the stream.
Nebuchadnezzar will be directed by Italian performance artist and frequent collaborator Vanessa Beecroft and will include music from West's Sunday Service choir, along with Peter Colins & Infinities Song.
In a recent interview with Zane Lowe, West explained how the historical figure hugely influenced his "Yeezus Tour." "[God] is saying, Let me take this Nebuchadnezzar-type character — Nebuchadnezzar was the king of Babylon, and he looked at his entire kingdom and said, 'I did this.' I stood on the top of the mountain talking about Yeezus, saying, 'I'm a God.' I had a guy dressed as Jesus!"
TIDAL's Nebuchadnezzar stream begins November 24 at 4:00 PM PT/7:00 PM ET on kanyewest.tidal.com.
In other music news, take a look at Bad Bunny's "Vete" music video.