Solange Closes Out Venice Biennale With Transformative Performance
As part of the yearly installment's official performance program, "Meetings on Art."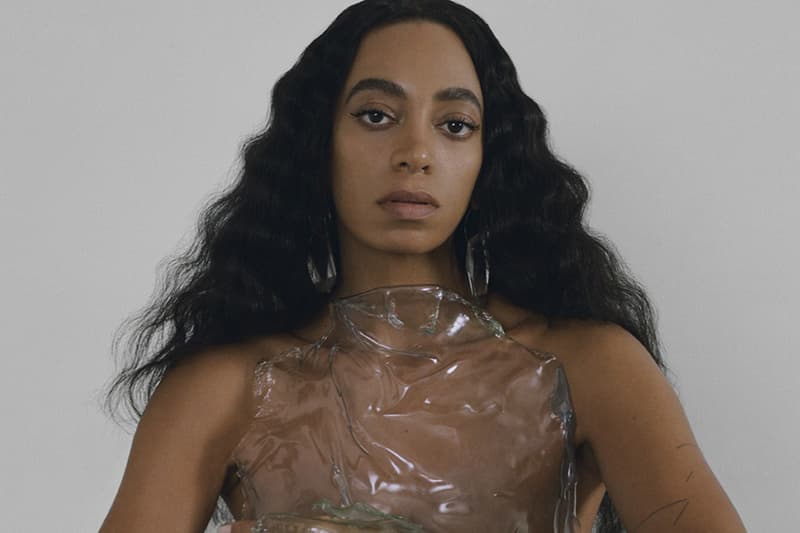 After curating her latest installment of "Bridge-s" at the Getty Museum in Los Angeles, Solange brought another artful performance to the flood-devastated city of Venice. On Sunday, the artist closed out the 58th International Art Exhibition of the Venice Biennale with new contemporary musical compositions and performance works. Solange reflected on themes of protection, transformation and spiritual exploration in "Nothing to prove, Nothing to Say," in which all attendees were asked to wear black.
"Solange is at the forefront of this movement of artists who understand performance not as a medium but as a way of processing the world around us," Aaron Cezar, the director of the Delfina Foundation, stated. Heading the performance program alongside biennale's artistic director Ralph Rugoff, Cezar describes Solange's work as blurring the boundaries between music, movement, design and visual art. Her practice is not confined to any category or genre, allowing viewers to question "why these boundaries exist in the first place."
Solange has been outspoken about how institutions have made slow progress in incorporating works by artists of color into their collections, using traditions of postmodern dance, minimalism as well as queer and feminist narratives to voice her criticisms. "Over the last few years so much of my work has become about world making, creating landscapes and universes that I wanted to see growing up and leaving them behind for girls and women who look like me to discover," Knowles explained in a statement on her new work. "The purpose for me is to create sound and movement and scenography to develop my own architectural language and to invite the right spaces to coexist with the work."
The Grammy Award-winning songwriter's performance at the Teatro alle Tese in Venice follows artistic showcases at major art institutions, such as the Guggenheim, Los Angeles County Museum of Art and Tate Modern. The biennale's official performance program, "Meetings on Art," closed out the 2019 Venice Biennale on November 24.
In other music-related news, Madlib confirmed that his highly-anticipated "Black Star" album is officially finished.