Banksy-Designed Röyksopp Vinyl Sells for New Record High
A rare 1/100 spray-painted album cover.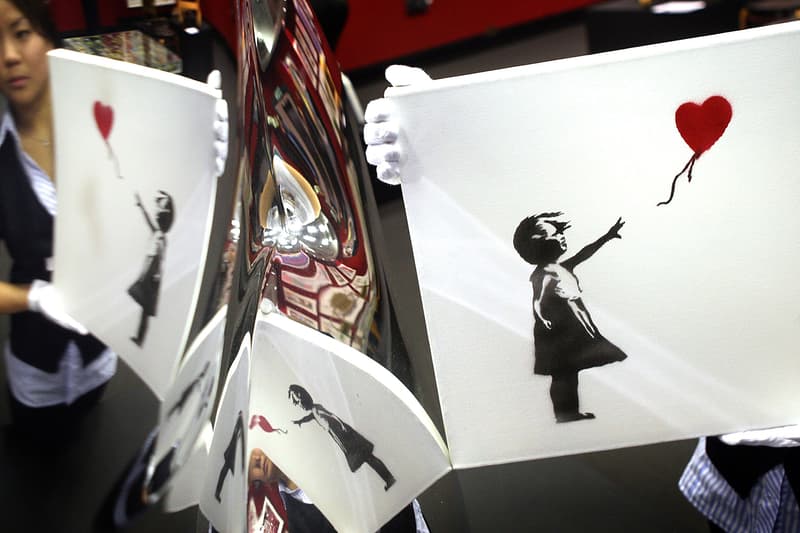 A rare edition of Röyksopp's 2002 Melody A.M. vinyl record has just sold for a record price of $10,256 USD. Online vinyl marketplace Discogs now puts this Banksy-designed album as its highest sale recorded just after the Beatles' Love Me Do album from 1962, sold for $9,220 USD.
The album artwork features the Norwegian group's name with tree-like shapes stencil spray-painted on the front in green. While this album is far from being affordable, it is one way to own an original Banksy piece without having to pay six figures.
In other art news, Futura preps limited FL-003 '39MEG' sculpture in Japanese bronze Kurotani.