Action Bronson & Alchemist Announce 'Lamb Over Rice' EP
Featuring seven tracks.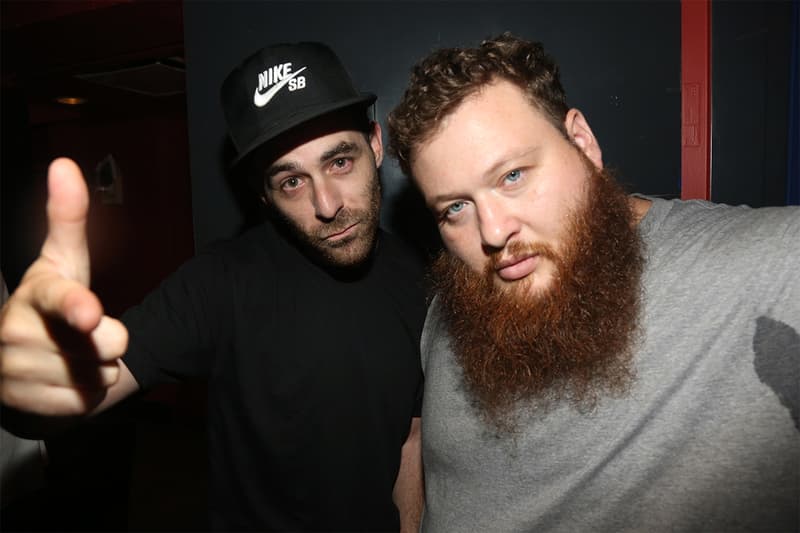 Traveling The Stars' Action Bronson and Alchemist are gearing up for a new collaborative EP, Lamb Over Rice. Marked as the follow up to 2012's Rare Chandeliers, the VICELAND co-stars will be releasing the seven-track project on November 22.
In addition to the EP announcement, Bronson and Alchemist also revealed that Rare Chandeliers will be receiving a limited vinyl release that comes in three colorways, along with six theater cards, a sticker pack and a download card.
Bronson and Alchemist's latest collaboration comes from the producer's Yacht Rock 2 compilation, where the two worked on a track entitled "Tropical Storm Lenny."
Elsewhere in music, Famous Dex and Wiz Khalifa have shared the "Proofread" visual.
*LAMB OVER RICE* EP PRODUCED BY @Alchemist NOVEMBER 22nd. **RARE CHANDELIERS** ON VILNYL IS HERE ON NOVEMBER 22nd.
STAY TUNED.

— *LAMB OVER RICE* (@ActionBronson) 10 November 2019
RARE CHANDELIERS COLLECTORS VINYL IS HERE! DOUBLE VINYL, 3 COLORWAYS , 6 THEATER CARDS , STICKER PACK, DOWNLOAD CARD . ONLY 1000 PIECES . NOVEMBER 22 !!!

— Alchemist Type Beat (@Alchemist) 10 November 2019
ALSO A NEW @ActionBronson EP "LAMB OVER RICE" DROPS ON THE SAME DAY. 7 SONGS FROM OUT THE STASHBOX PRODUCED BY ME . YOU'RE ALL WELCOME!!!!!!!

— Alchemist Type Beat (@Alchemist) 10 November 2019