'The Walking Dead' Season 10 Begins in Space
The group must fight to salvage parts from a Russian satellite.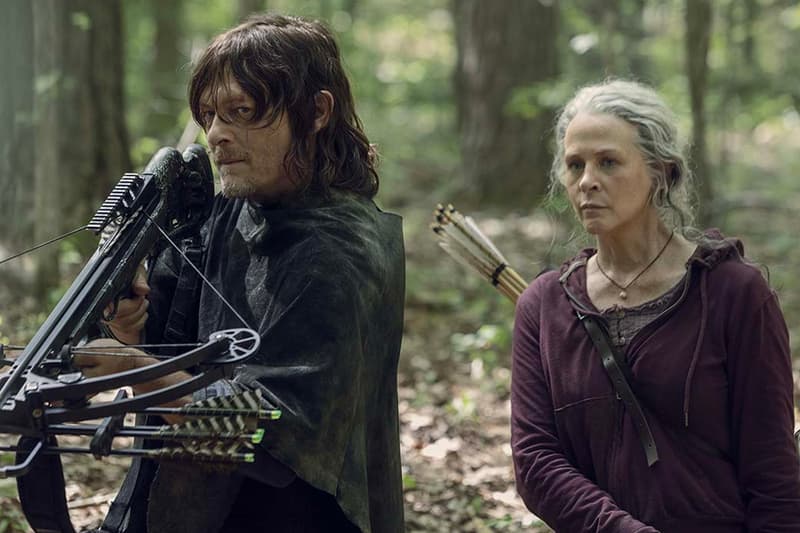 Season 10 of The Walking Dead has finally landed, and the show has taken its setting off-planet for the first time.
Dubbed "Lines We Cross," the first episode begins with a Russian satellite gliding through space, later descending upon Earth and crashing in Virginia, starting a wild forest fire that endangers nearby camps and communities. After the fire gets extinguished, tech genius Eugene, played by Josh McDermitt, collects essential parts from the satellite that could help boost his communities' technological capacities. "I believe there may be invaluable technological implications for our communities if I'm able to retrieve any of the useful bits from inside," says Eugene as he digs through the rummage. But in collecting the pieces, Eugene and the rest of the survivors had to enter Whisperer territory, which is claimed by Alpha, setting a potential risk for conflict despite their apparent win.
It's still unclear to what extent the Russian satellite's crash will be significant later on in the story, or whether or not there will be more scenes taking place in space. Stay tuned for more news on The Walking Dead as the plot thickens.
Elsewhere, Zombieland: Double Tap gets a gory red band trailer.