'Stranger Things' Season 3's Starcourt Mall Location Is Up for Sale
Following it notoriously hosting a dead body in its food court for two weeks.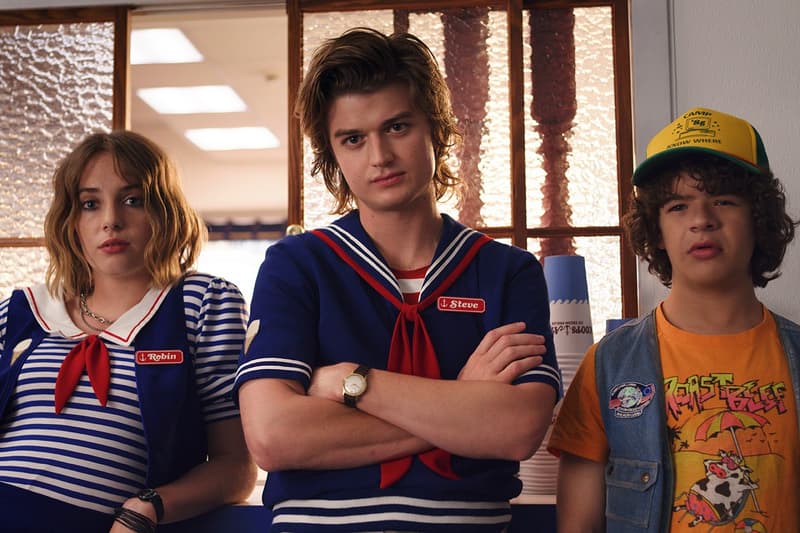 According to reports, the Gwinnett Place Mall in Duluth, Georgia, which was featured as Stranger Things 3's Starcourt Mall, is officially going up for sale.
The owners of the mall have partnered up with Colliers International Atlanta to put the mall up for sale following years of incidences at the location. One such incident includes the decomposed body of a woman being found around December of 2017 in the backroom of an abandoned Subway near the food court. It is suggested the body went unnoticed for two weeks, and was only found because of a maintenance worker doing a routine check.
"You'd be shocked at the number of malls, particularly derelict malls, in the area," Stranger Things production designer Chris Trujillo told the Los Angeles Times about their search for a mall to turn into Starcourt.
Despite being "in a state of almost complete disrepair," Gwinnett Place's food court, in particular, was used for much of the climax of Season 3. According to CNN, those who live near the mall in the suburbs of Atlanta have been wanting the owners of the mall to sell the property for years.
In other entertainment news, Will Smith will be developing a new The Fresh Prince of Bel-Air spinoff series.