Reflective 'Le Cube' Full-Pipe Skate Ramp Shortlisted in Dezeen Awards' Retail Interior Line-Up
The cantilevering installation starred inside Le Bon Marché in 2018.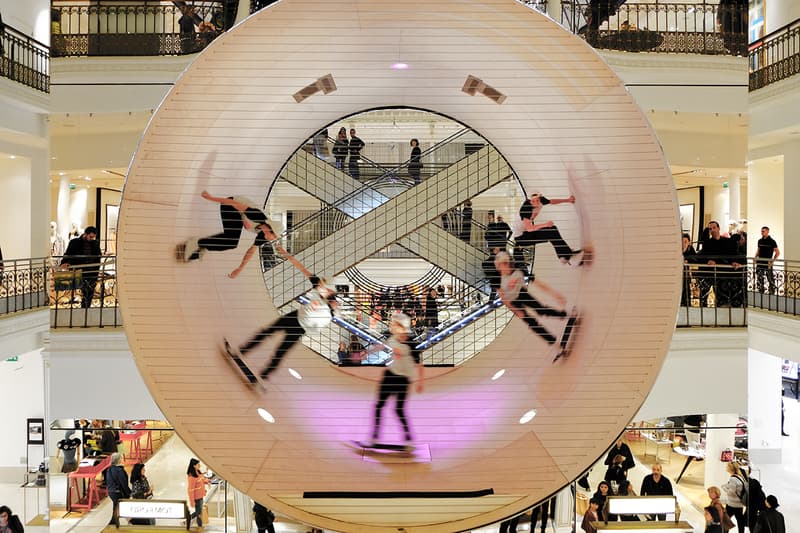 1 of 7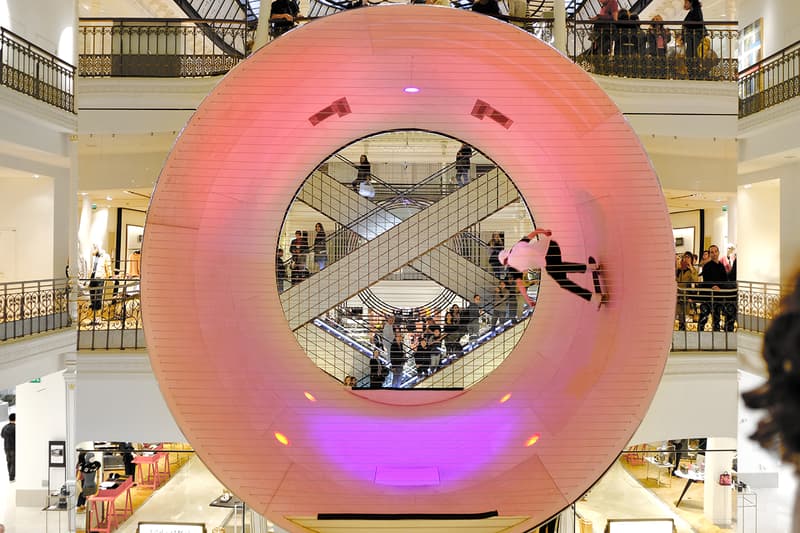 2 of 7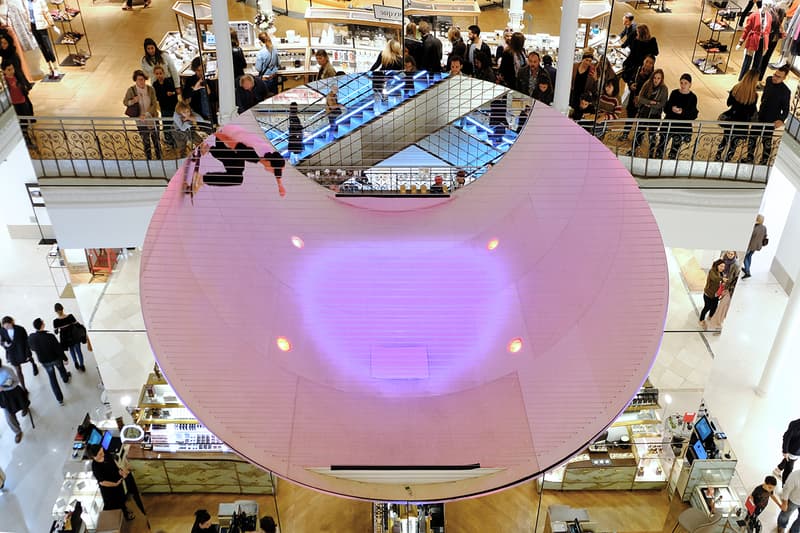 3 of 7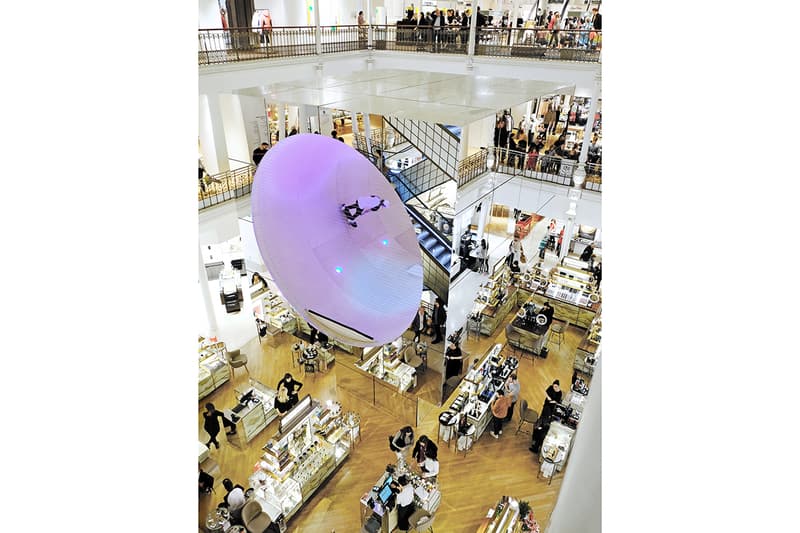 4 of 7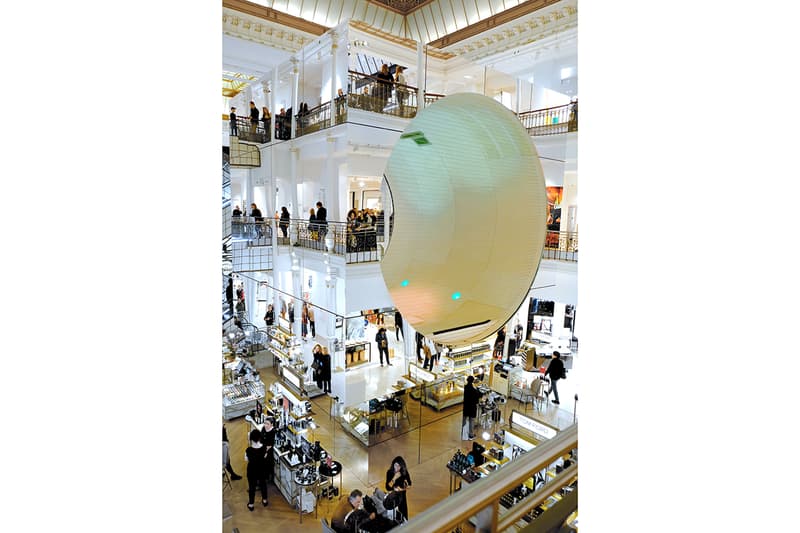 5 of 7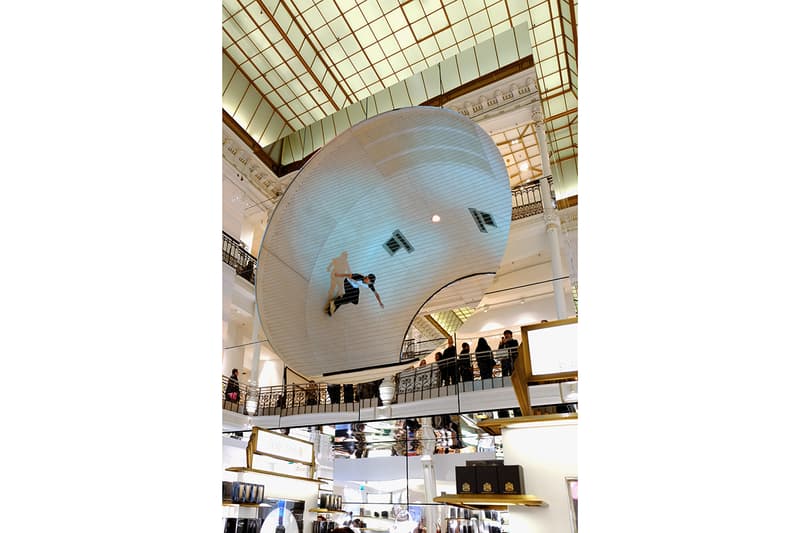 6 of 7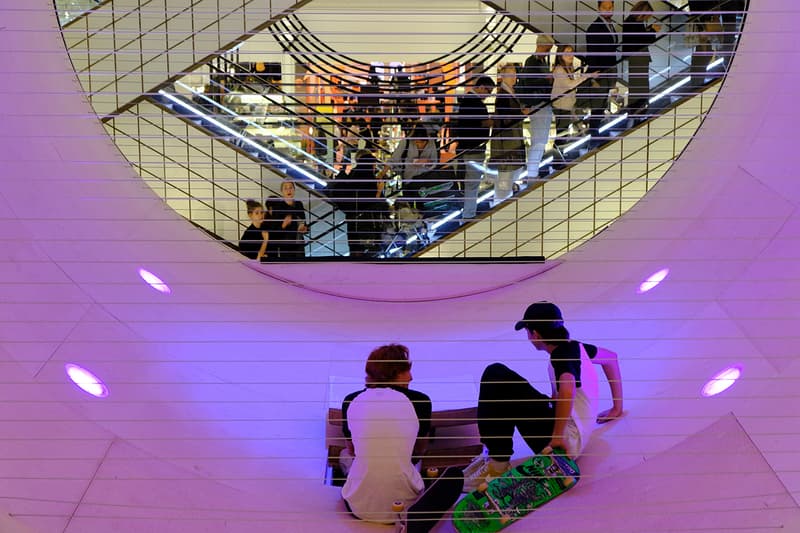 7 of 7
In 2018, skateboarder Scott Oster and Chicago-based architectural firm MANA installed a skate ramp dubbed Le Cube at Paris' Le Bon Marché department store. Today, the installation has been shortlisted in the retail interior category of Dezeen Awards.
The six meter-square cantilevering square featured a 360-degree full-pipe plywood skate ramp, which is illuminated by soft lights and secured by a visible grid across the cube's surface. Speakers were also included, as was an access door that is flush to the ramp's surface.
Le Cube was first unveiled at the Los Angeles Rive Gauche exhibition in Paris. It stayed inside Le Bon Marché to host both skateboarding showdowns numerous times a week as well as act as the department store's key sculpture inside its famous crisscrossed escalator-adorned atrium.
Speaking on the installation, A MANA spokesperson told Dezeen, "Le Cube assists in the rethinking of how the future of retail shall exist not only as a shopping experience, but more importantly, as an exhibition, performance, and spectacle." Take a look at Le Cube at Le Bon Marché in the gallery above.
For more minimalist designs, check out Frank Lloyd Wright's final home that is heading to auction today.