Keith Haring's 85-Foot Mural Sold for 3.9 Million USD (UPDATE)
But, the late artist's foundation is upset with the sale.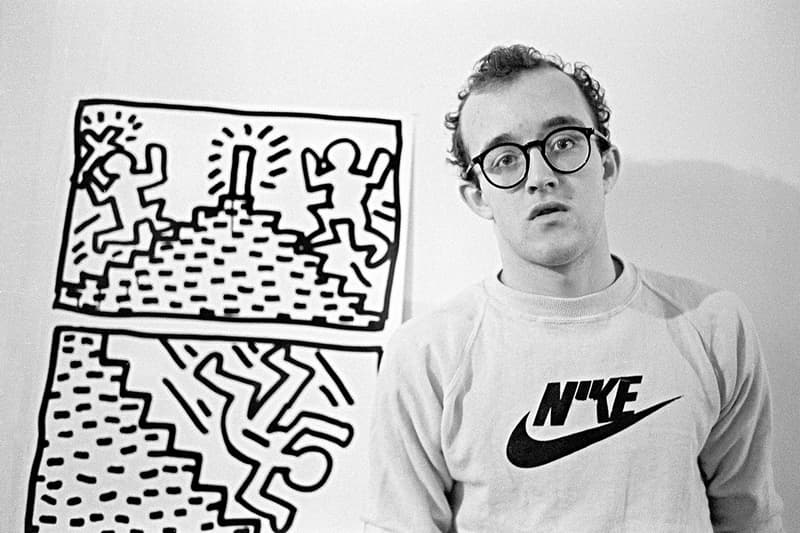 UPDATE: Keith Haring's 85-foot-wide-mural that was drilled out of the walls of the Grace House Catholic youth center in New York City was recently sold at a Bonhams auction for $3.9 million USD. The final hammer price had fallen in between the auction house's pre-sale estimate of $3 million to $5 million USD.
According to Artnet, the Grace House spent $900,000 USD to excavate the mural with the assistance of EverGreene Architectural Arts. The firm had successfully cut out all portions of the mural that portrays Haring's signature motifs of minimalist dancing figures. The church then consigned the work to Bonhams who sold the work as a single lot. The proceeds of the sale will now go towards "capital improvements in the church's parish," as per the art website.
Although the mural snapped up millions of dollars, the late artist's foundation is seemingly upset with the sale. "We are disappointed," said Gil Vazquez, president of the Keith Haring Foundation to The New York Times last month. "This mural was not meant to be owned by a collector. It was meant to brighten a room full of children."
Bonhams hasn't revealed the name of the collector or institution that purchased the mural. Additionally, plans regarding whether or not the piece will go on public view haven't been disclosed. Nevertheless, stay tuned for updates on this story and then let us know your thoughts below.
Original article published October 18, 2019: In 1983, Keith Haring started painting the inside of a stairwell in Grace House, a Catholic Youth Center on Manhattan's Upper West Side. Haring's figures took up three stories of the building, creating a massive 85-foot mural. That same mural will be auctioned off at Bonhams New York next month, where it is estimated to sell for $3 million to $5 million USD.
Described as a "lexicon of Haring's vocabulary," the monumental work includes some of the artist's most iconic figures, such as the "Radiant Baby" and "Barking Dog." "When new kids came to that building and they saw all that stuff, they said, 'Oh my god, this is Keith Haring. Is this real?'" Gary Mallon, who was director of the youth center, said. "He had a can of black paint in his hand and a black, kind of a thick brush, and he just started with that radiant baby on the first floor and then just worked his way up. We followed him, and I remember saying, 'Ooh, it's dripping,' and he said, 'That's O.K. It's supposed to drip.'"
When Grace House eventually closed, the mural's 13 figures were cut out and preserved into 15 separate sections. For the first time, Bonhams will auction Haring's mural at its Post-War & Contemporary Art sale. This decision has raised questions on the future of the artwork; whether it will fall into a private collection or be brought into a museum.
The mural will be on view at Bonhams' galleries from November 2 up until the auction on November 13. Visit the gallery at the address below.
Elsewhere, the second edition of SBI Art Auction and en one tokyo's "Harajuku Auction" will include works from KAWS, Jeff Koons and more.
Bonhams New York
580 Madison Ave
New York, NY 10022