Facebook Launches False Information Feature on Instagram
In an effort to protect the 2020 elections.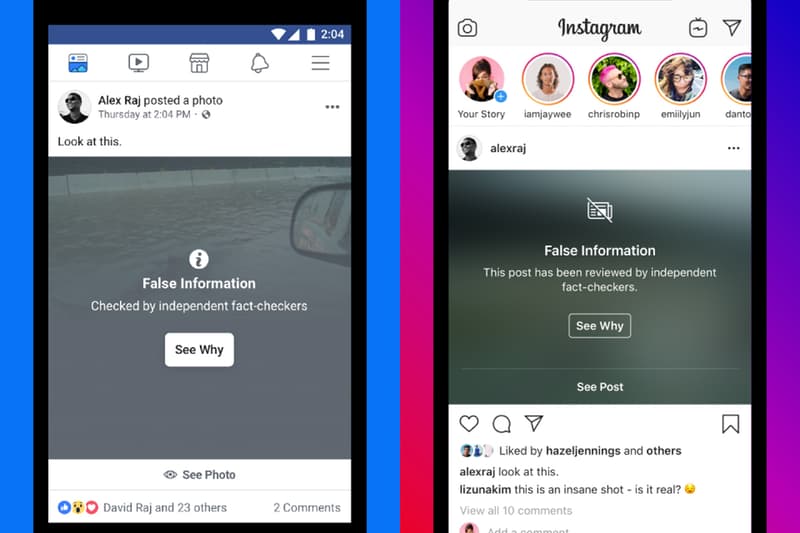 Following extensive criticism for interfering with the 2016 presidential elections, Facebook is finally tightening its rules for fake news by launching a new "False Information" feature on Instagram in hopes to prevent the same from happening for the 2020 elections. The new feature comes less than two weeks after the US Senate Intelligence Committee called the social media platform "the most effective tool" utilized by the Internet Research Campaign in its report investigating interference with the 2016 elections.
With the new feature, posts which seem obscure or have been reported as fake news will receive a False Information label, with an independent team of fact-checkers verifying the information featured. Other users who are about to post something already deemed to be fake news by Instagram will receive a warning that the information is false, with links provided for further explanation. Of course, you can still go ahead and post it, but it'll automatically get the False Information label. In a similar fashion, users can still opt to view a post covered by the label, but will have to tap on the "See Post" button.
As Facebook stated in its announcement: "In addition to clearer labels, we're also working to take faster action to prevent misinformation from going viral, especially given that quality reporting and fact-checking takes time. In many countries, including in the US, if we have signals that a piece of content is false, we temporarily reduce its distribution pending review by a third-party fact-checkers."
To learn more about Facebook's efforts, you can head over to its website.
Elsewhere in tech, Amazon and Google have accidentally approved apps that spy on users through home speakers.