Clams Casino Announces New Project 'Moon Trip Radio' & Drops "Rune"
The acclaimed producer has a new full-length on the way.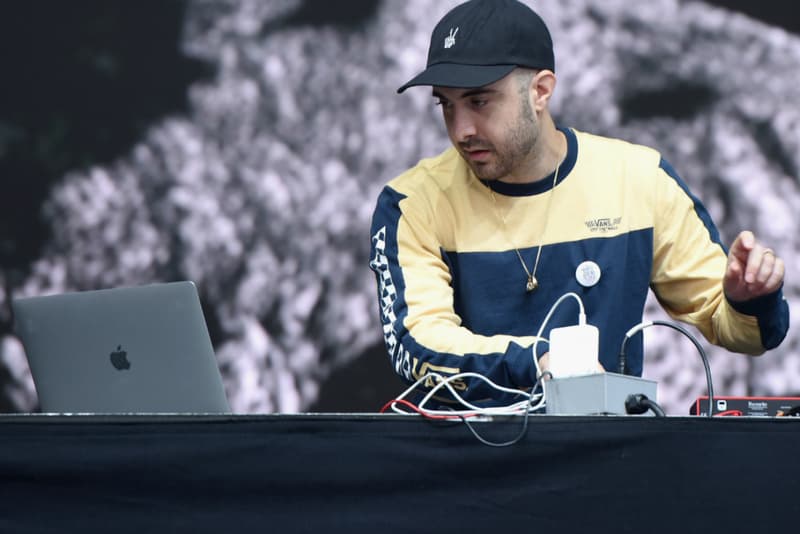 Over two years after the release of his Instrumentals 4 tape, Clams Casino is revealing plans for his next major project. Known as Moon Trip Radio, the acclaimed producer's upcoming full-length is a completely instrumental effort and is billed as a sort of "return to form" and an "immersive" and "psychedelic" record. To introduce the aforementioned album, Clams Casino is debuting its lead single, "Rune."
"I think I don't really fit in any of those as much as I do a little bit of all of it. I don't really fit in right in the hip-hop world, I don't fit in in the electronic world," Clams Casino shared with Pitchfork back in 2016, opening up about his specific lane in music. "I just feel like the more I go further and the more music I keep making, I just go further and further down my own lane. It's hard to really say. I started off thinking of myself as a hip-hop producer. Now I have an opportunity to do work with more songwriting-based music and more pop or R&B type stuff. I have fun experimenting, so I don't really know what to call it."
You can check out Clams Casino's latest single "Rune" and his official Twitter announcement regarding Moon Trip Radio below, while his forthcoming studio project is scheduled for release on November 7.
For more, revisit Clams Casino, Joji and Thundercat's 2018 collaboration and BALLADS 1 single "CAN'T GET OVER YOU."