Sleater-Kinney's New Album Will Be Produced by St. Vincent.
The LP will also drop sometime this year.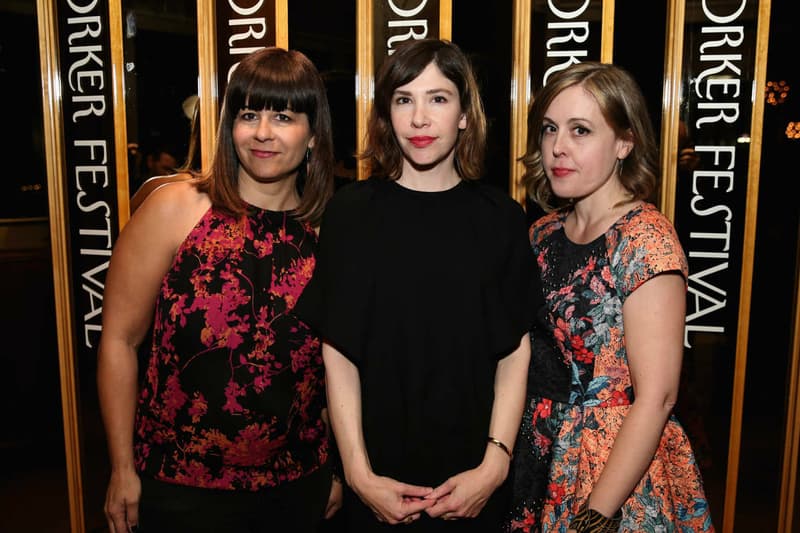 Sleater-Kinney announce that their new album will be produced by St. Vincent and will drop this year. The trio revealed the news via Twitter with a photo of them and Vincent in the studio, with the latter, whose real name is Annie Clark, sharing a tweet of her own.
The band, which is compromised of Corin Tucker, Carrie Brownstein, and Janet Weiss, have been working on their forthcoming album since last January. Their previous album, No Cities To Love, was released in 2015 and that was their first album in a decade when it came out.
"We always planned on getting back in the studio — it was just a matter of when," Carrie Brownstein told NPR. "If there is an overarching principle to this album, it's that the tools on which we were relying proved inadequate. So we sought new ones, both metaphorically and literally."
Last year, St. Vincent released MassEducation, which re-imagines and offers a stripped-back version of the previous 2017 record, Masseduction
Sleater-Kinney. Produced by @st_vincent. 2019. Photo: @jonny_stills pic.twitter.com/UObHYu3kE7

— Sleater-Kinney (@Sleater_Kinney) January 8, 2019
2019. @Sleater_Kinney produced by St. Vincent. pic.twitter.com/PY2JW15aIN

— St. Vincent (@st_vincent) January 8, 2019