Here's Your First Look at the 2020 Porsche 911 Carrera Cabriolet
When dropping the top is just as important as 0-60 figures.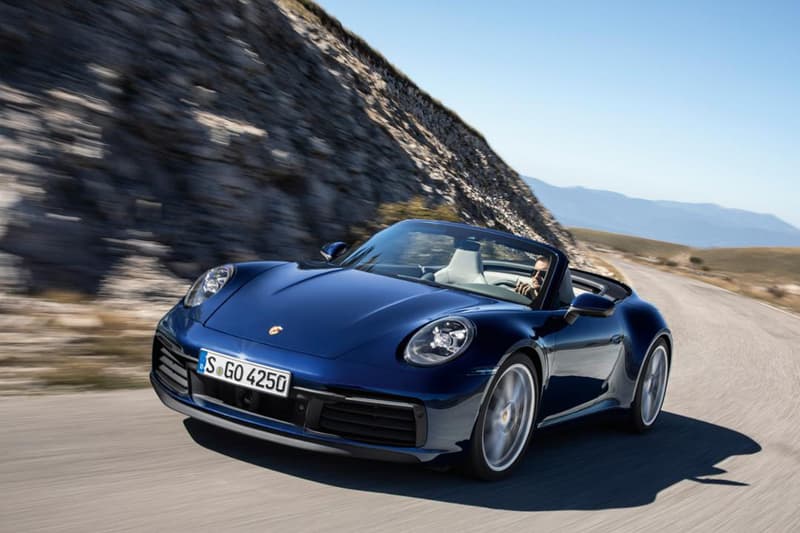 1 of 7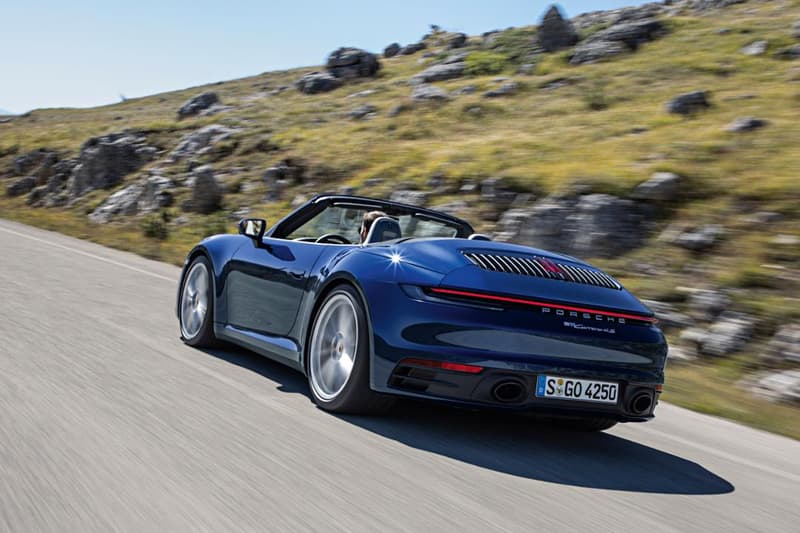 2 of 7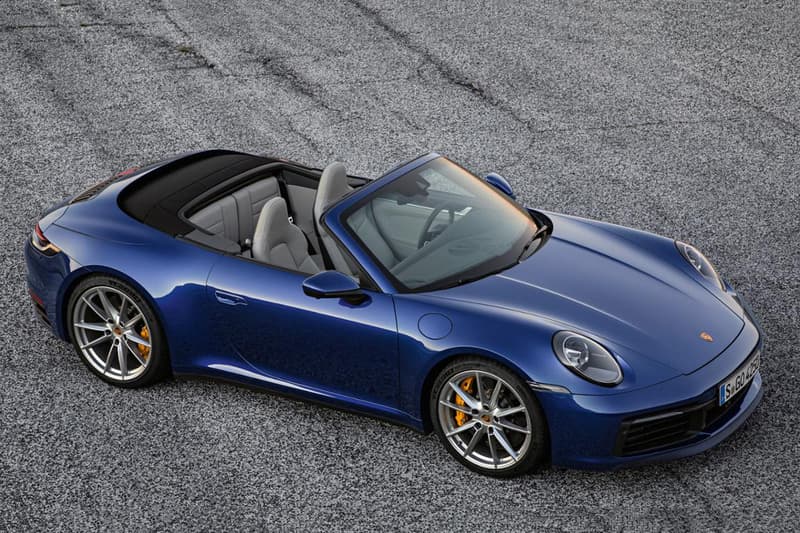 3 of 7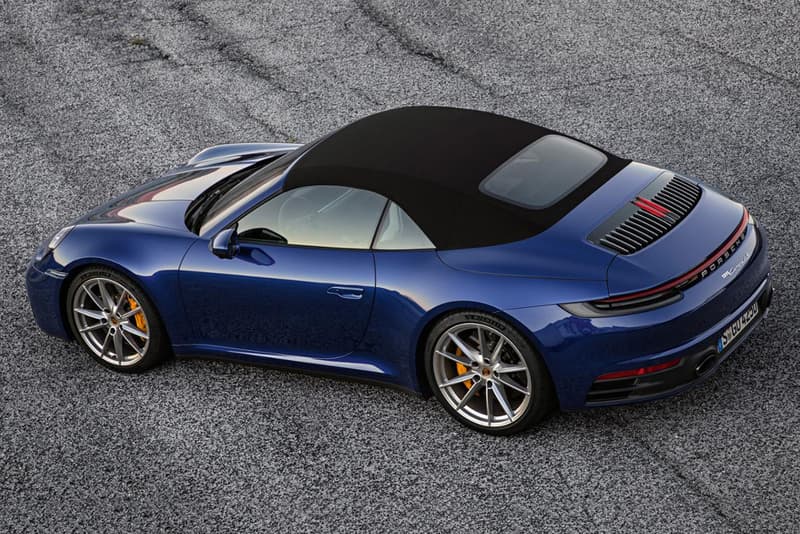 4 of 7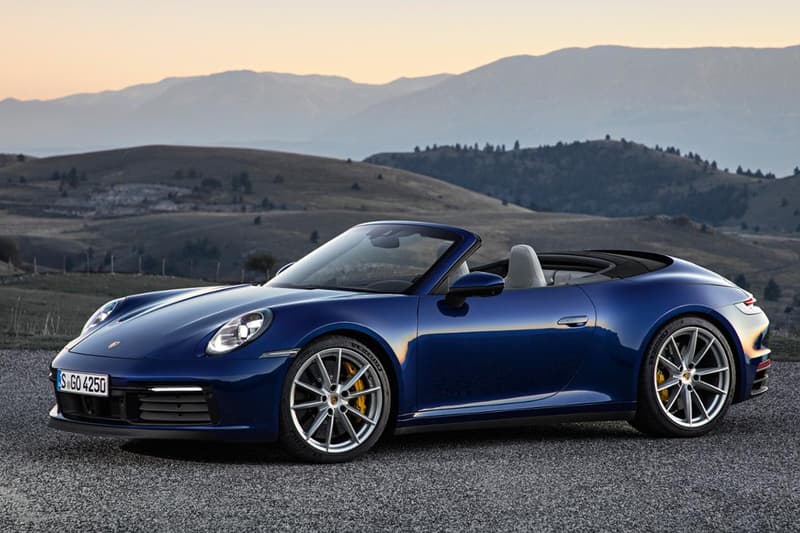 5 of 7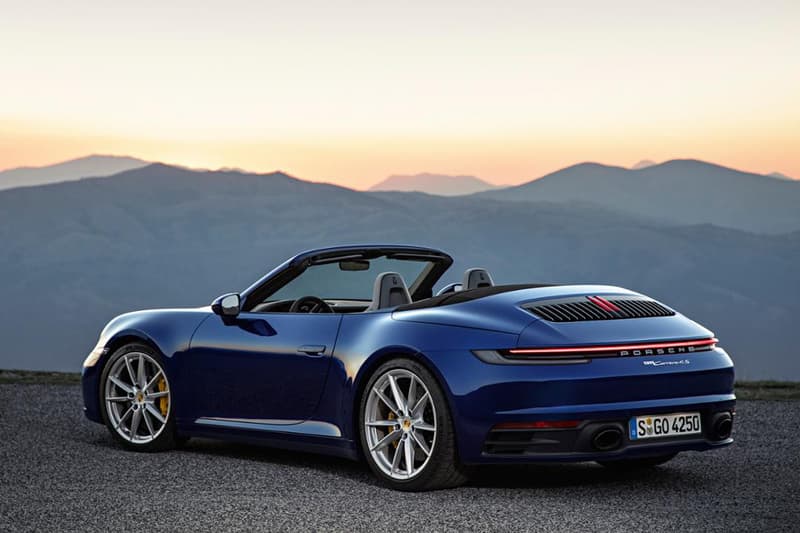 6 of 7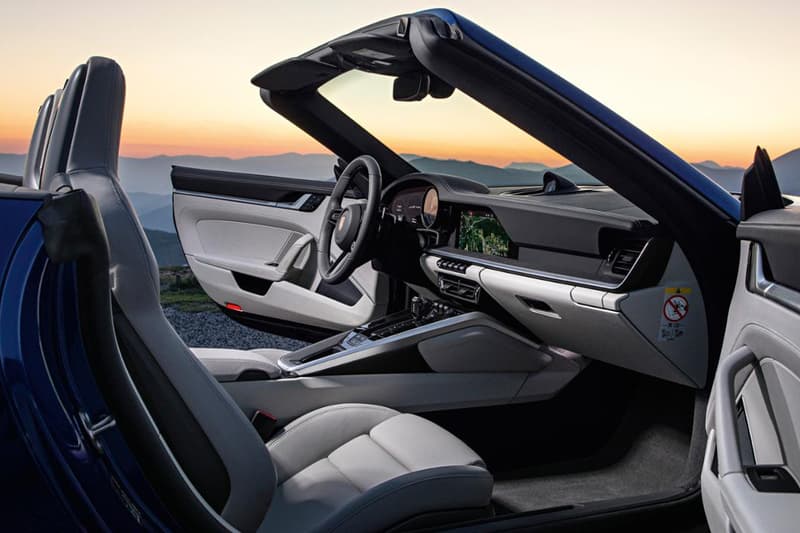 7 of 7
Porsche has just unveiled its latest edition of the heralded sportback convertible: the 911 Carrera Cabriolet.
In its eighth generation, the 992 iteration of the iconic German sports car again chops the top and becomes one of the sleekest 911s to date. Upgrades to the construction of the top — magnesium parts and improved hydraulic elements — allow for a quicker 12-second action of raising and lowering of the convertible fabric top at a maintained 31 mph. In addition, Cabriolet models will include Porsche's Active Suspension Management system (PASM) allowing for an adjustable ride height and rigidity that was once only found on S and GTS models.
Performance-wise, the latest edition will incorporate the 992 coupe's internals: a 3.0L twin-turbocharged straight six will belt out 443 horsepower with 390 lb-ft of glorious torque throughout its 8-speed automatic PDK transmission. With the engine, the Carrera S Cabriolet will accelerate from 0-60 in 3.7 seconds, while the 4-wheel drive 4S Cabriolet variant will chop a second off. Lastly, go for the Sport Chrono package to remove 2 additional seconds from both models if utter speed is your absolute priority with the convertible.
Take a look at the svelte drop-top 911 above and expect it to hit dealerships as early as this summer (optioned as PDK Cabriolets — seven-speed manual editions will arrive later). Pricing begins at $127,350 USD for the Carrera S model, and begin at $134,650 USD for the 4S. In case you missed it, pricing for Porsche's electric Taycan sports car has also been revealed.