Pagani Gives Us a Look at a Never-Before-Seen Huayra Roadster
Featuring Pagani's newly-developed Carbo-Triax HP52 meterial.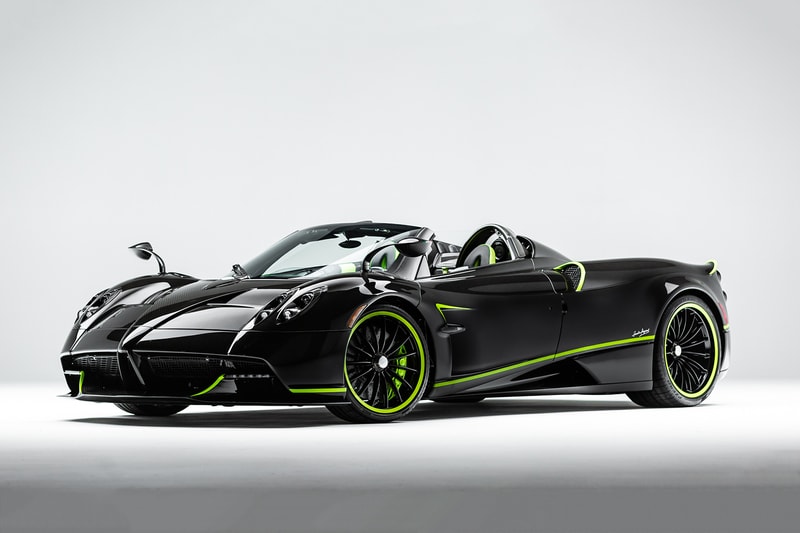 1 of 7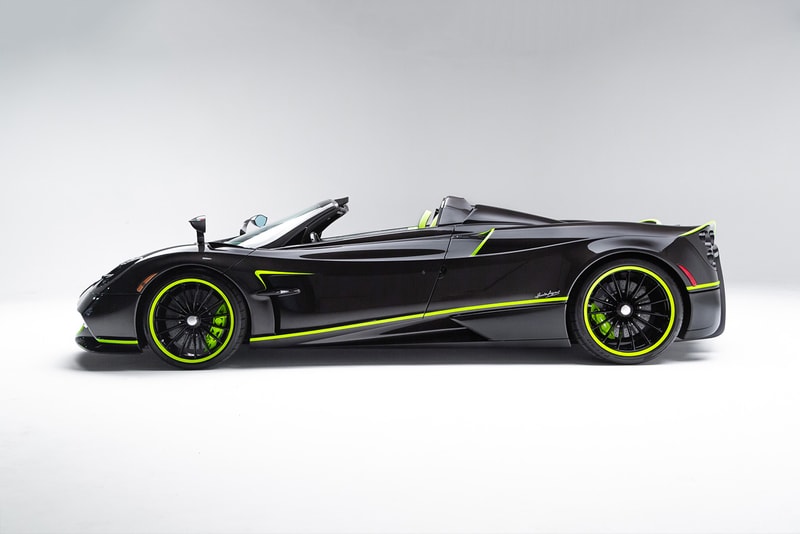 2 of 7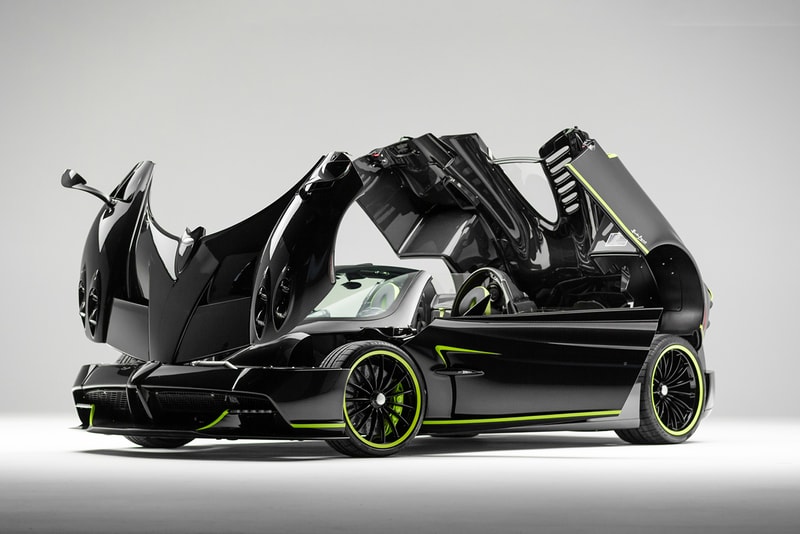 3 of 7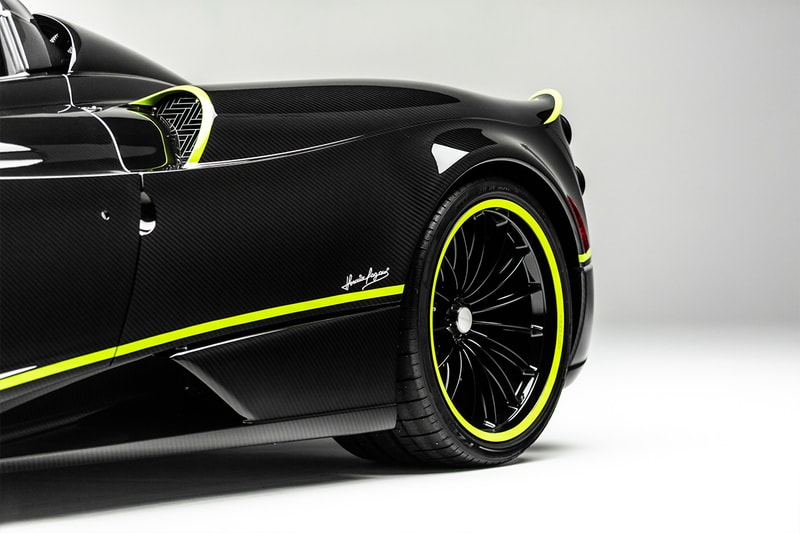 4 of 7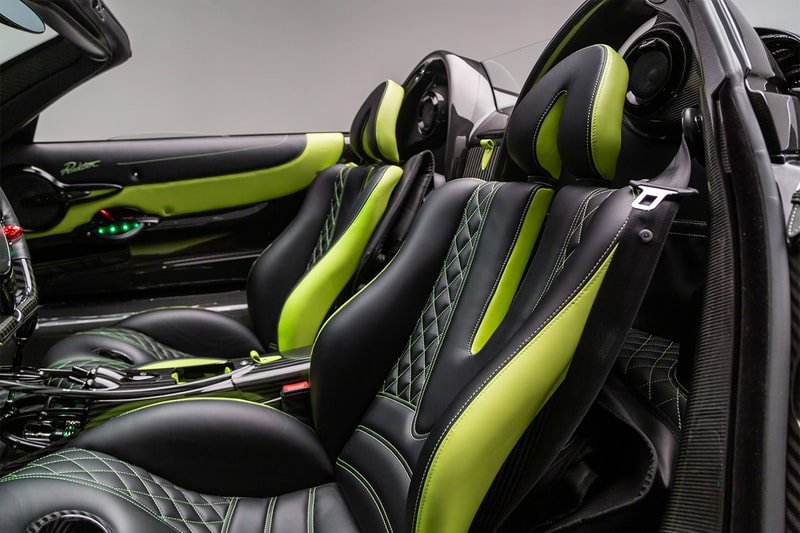 5 of 7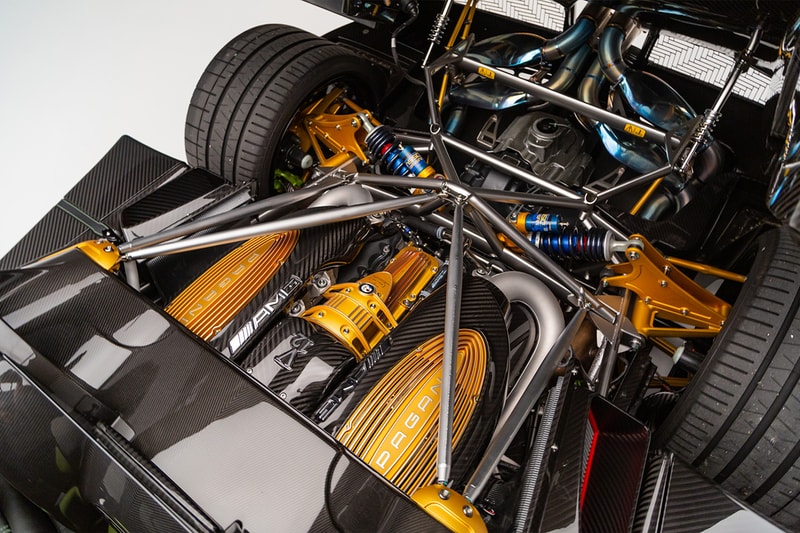 6 of 7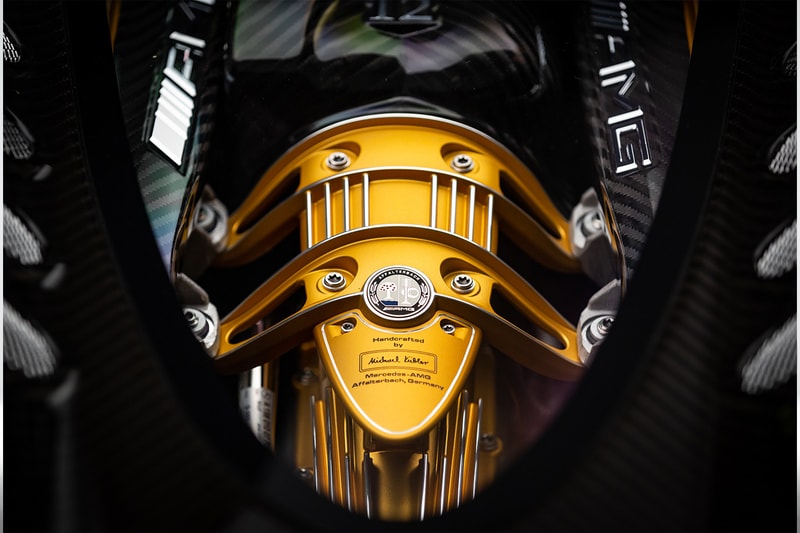 7 of 7
Pagani has just unveiled its newest Huayra Roadster project for a special client. Already weighing in lighter than the Huayra Coupe, this new open-roof variant sees Pagani's latest breakthrough in carbon fiber research, using a newly developed Carbo-Triax HP52 material with Carbo-Titanium — shaving off almost 180 pounds, but with a 52 percent increase in stiffness.
With the client also being an avid Porsche aficionado, the same acid-green color found on his Porsche 918 Spyder was used moderately; acid green was used as more of a highlight color, making sure that the Huayra's carbon fiber body was given full exposure.
Aside from the exterior and interior, this particular Huayra Roadster maintains the 764-horsepower, Mercedes-Benz AMG V12 engine with +1000 Nm of torque. Other performance parts that remained untouched are the ventilated discs from Brembo, forged-aluminum alloy APP monolithic wheels, and AMT next generation 7-speed transmission with electronic mechanical differential. There was no exact price given for this Huayra Roadster, but you can expect the figure amount to be somewhere near the €2.3 million EUR mark (approximately $2.6 million USD).
We managed to ask the new owner of the acid-green Huayra Roadster about his recent purchase. Read what he has to say below:
Why neon yellow? We've seen gold accents, and red, but why choose something so bright this time?
There are so many beautiful examples out there and it becomes challenging to spec out. The carbon fiber wave on the Paganis is so amazing, so a fully exposed black carbon fiber body is must have. Then, I added the Acid Green piping accents from the same color as my Porsche 918 Spyder.
Apart from the exterior and interior, has anything been modified in the performance department?
The Huayra Roadster does feature all new technology not previously offered on the previous Huayra Coupe model. The Huayra Roadster not only features aerodynamic changes with some design cues from the Zonda, but also gets a significant power upgrade to the engine as well as suspension. However, the biggest difference is a newly developed material known as Carbo-Triax HP52. Together with the already strong and lightweight carbo-titanium material on the previous cars, the weight savings on the Huayra Roadster come to 80kg or 176.37lbs and a 52% increase in stiffness.
For Those looking to catch this on the road, which city will this particular car be going to?
This car was just at this event for the first time publicly but it wasn't an unveiling type event. It's been delivered already but was immediately sent out for a show. The car currently reside at the Pagani dealership showroom in Beverly Hills, CA.
In other automotive news, NOVITEC reworks the Ferrari 812 Superfast.