Liam Hodges Looks to a Dystopian Future for FW19
Take a backstage look at the designer's London Fashion Week: Men's show.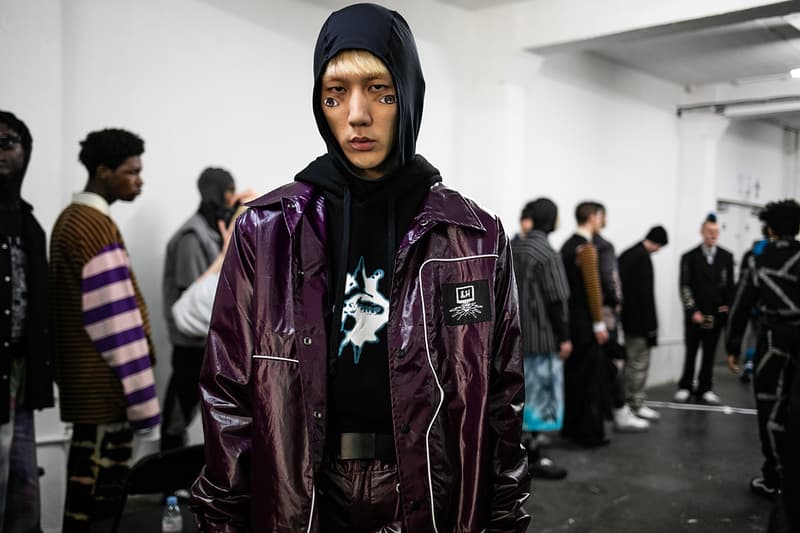 1 of 24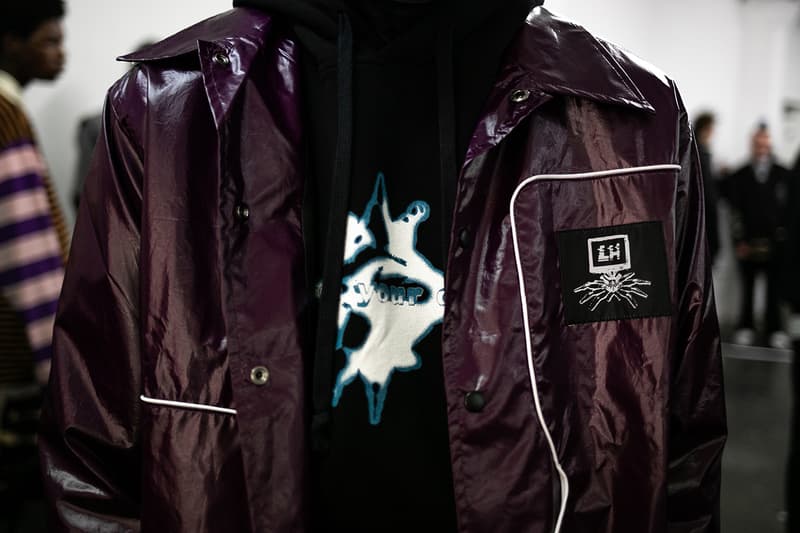 2 of 24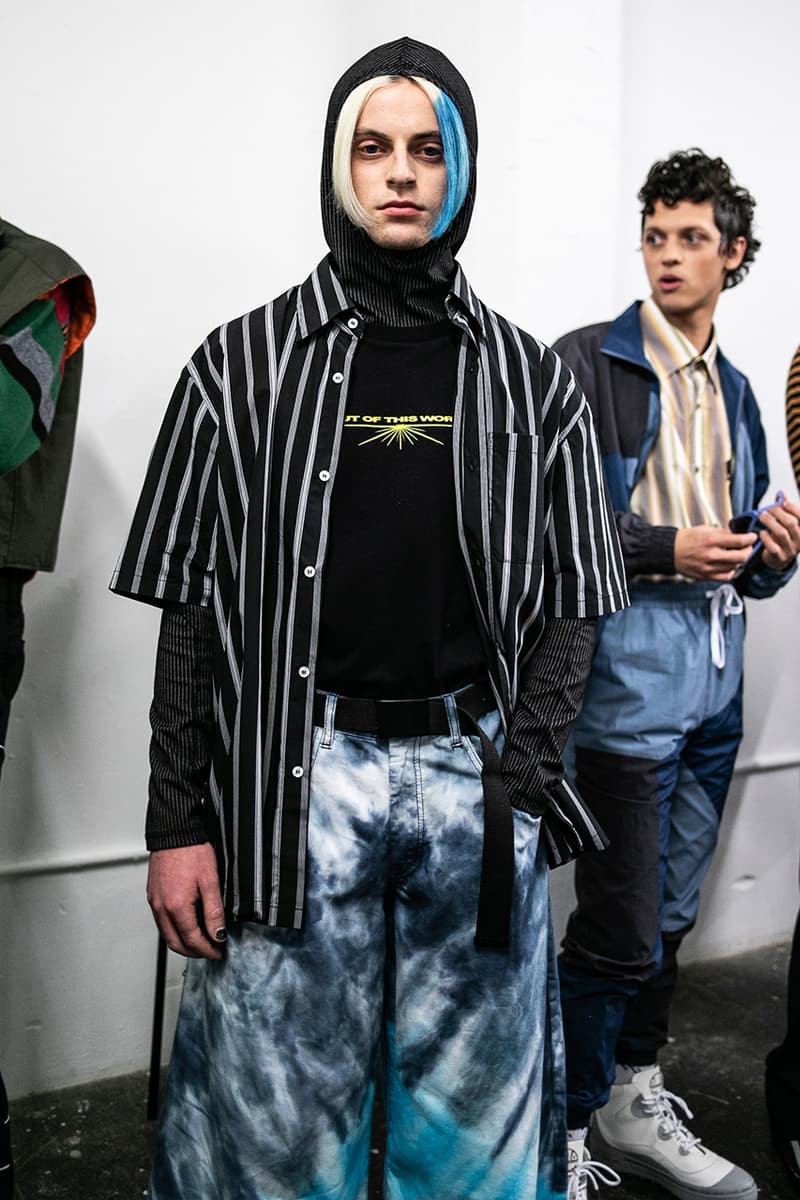 3 of 24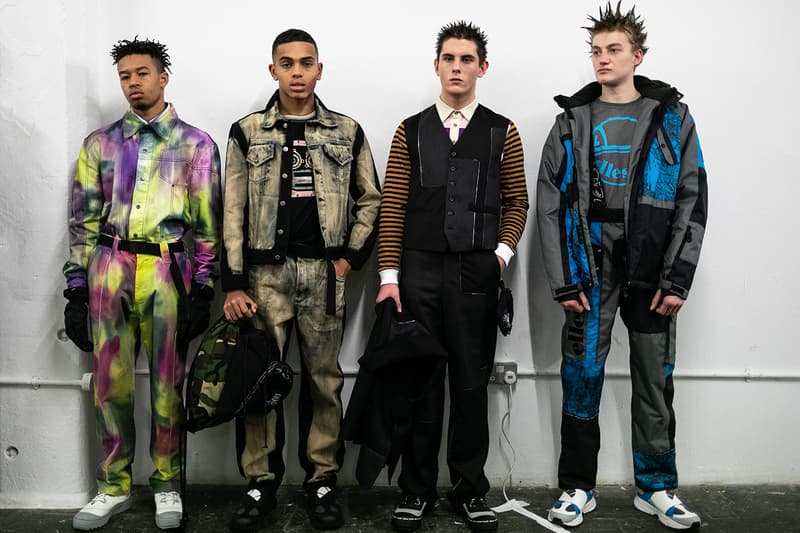 4 of 24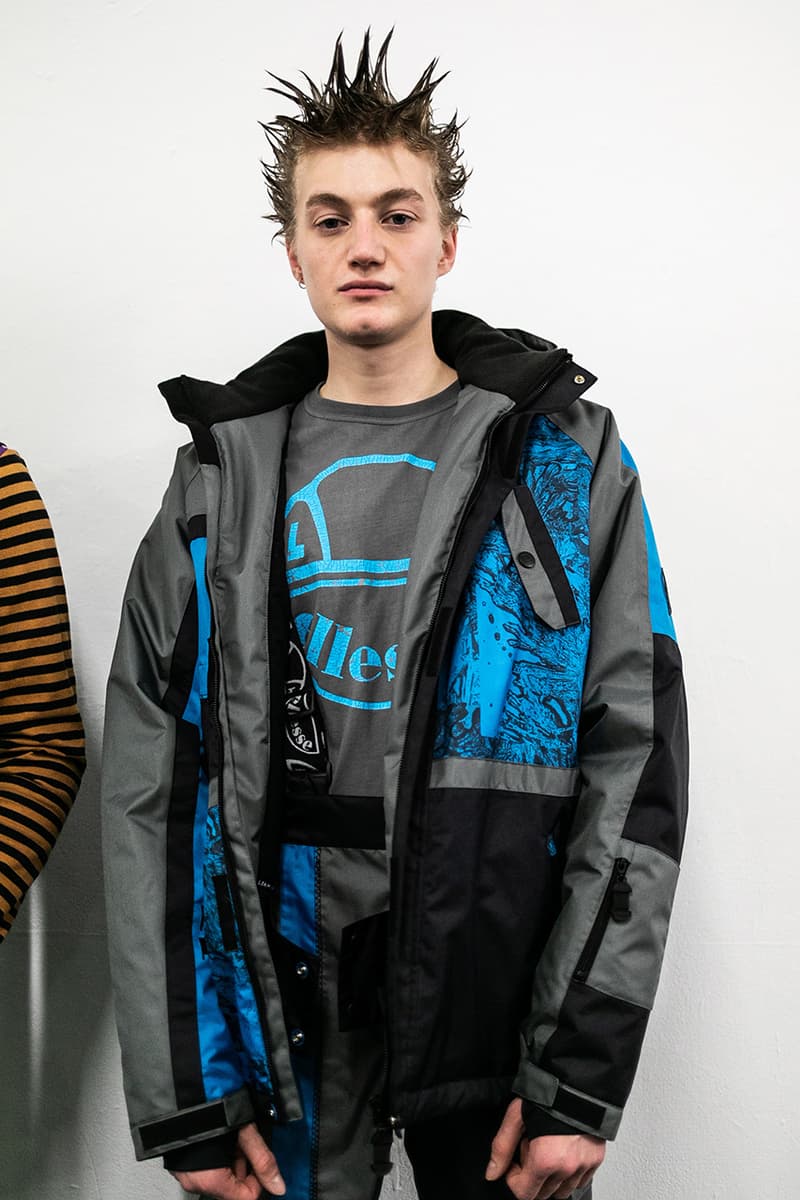 5 of 24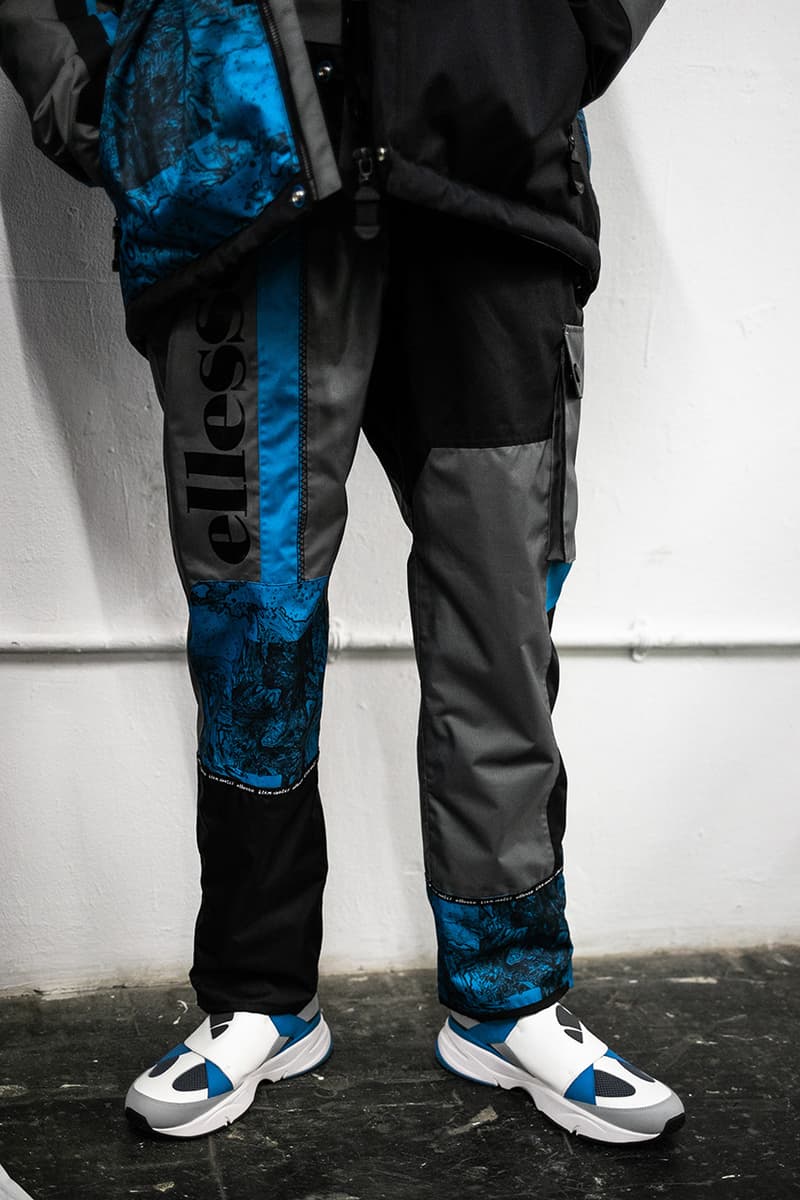 6 of 24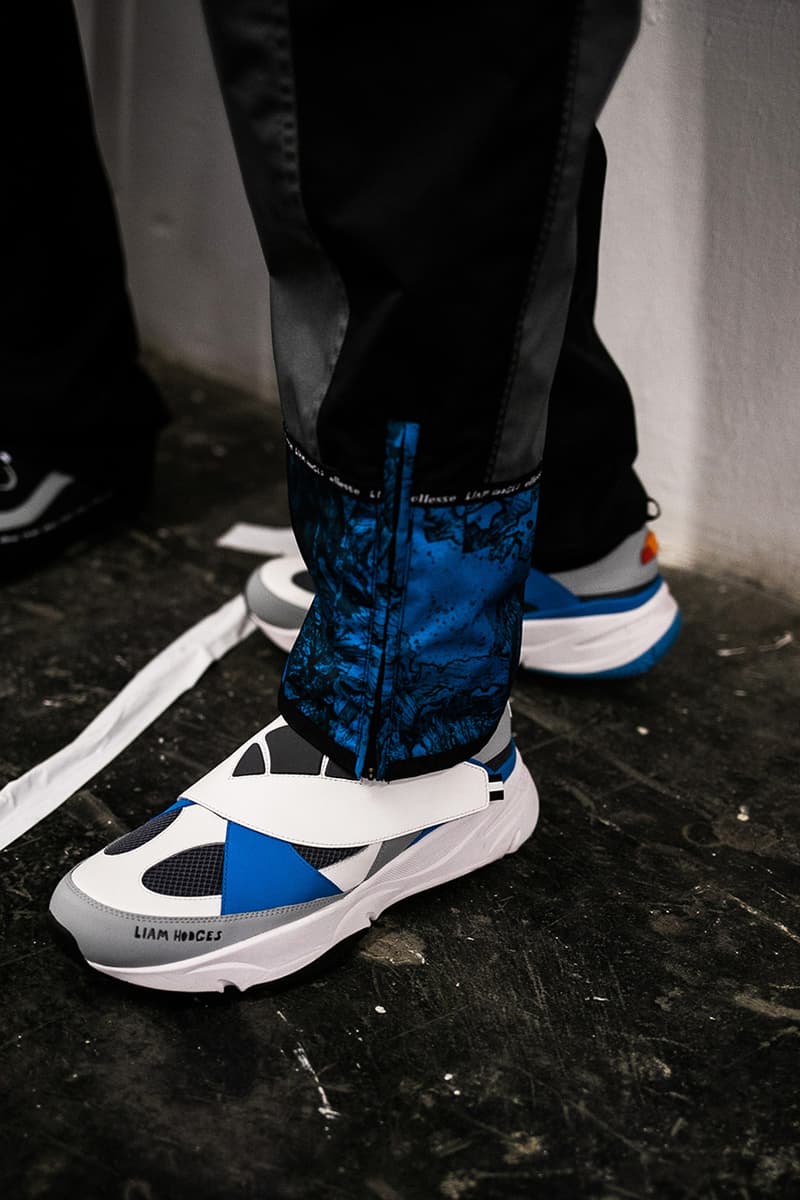 7 of 24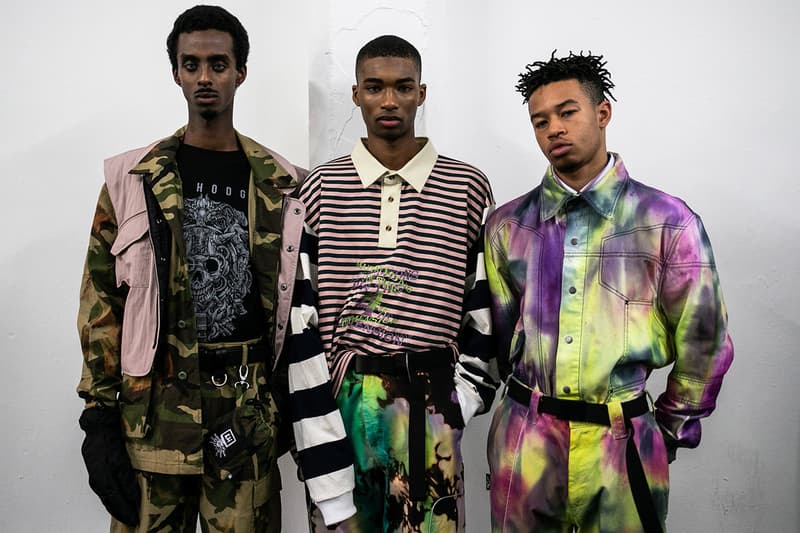 8 of 24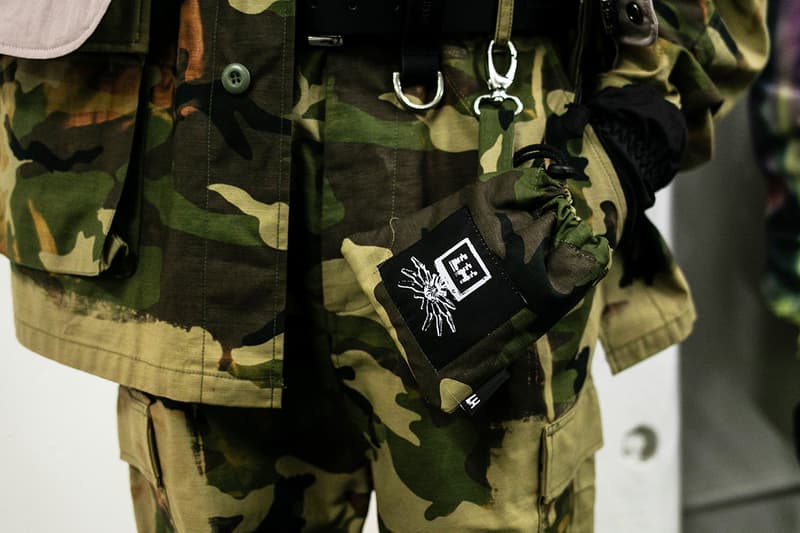 9 of 24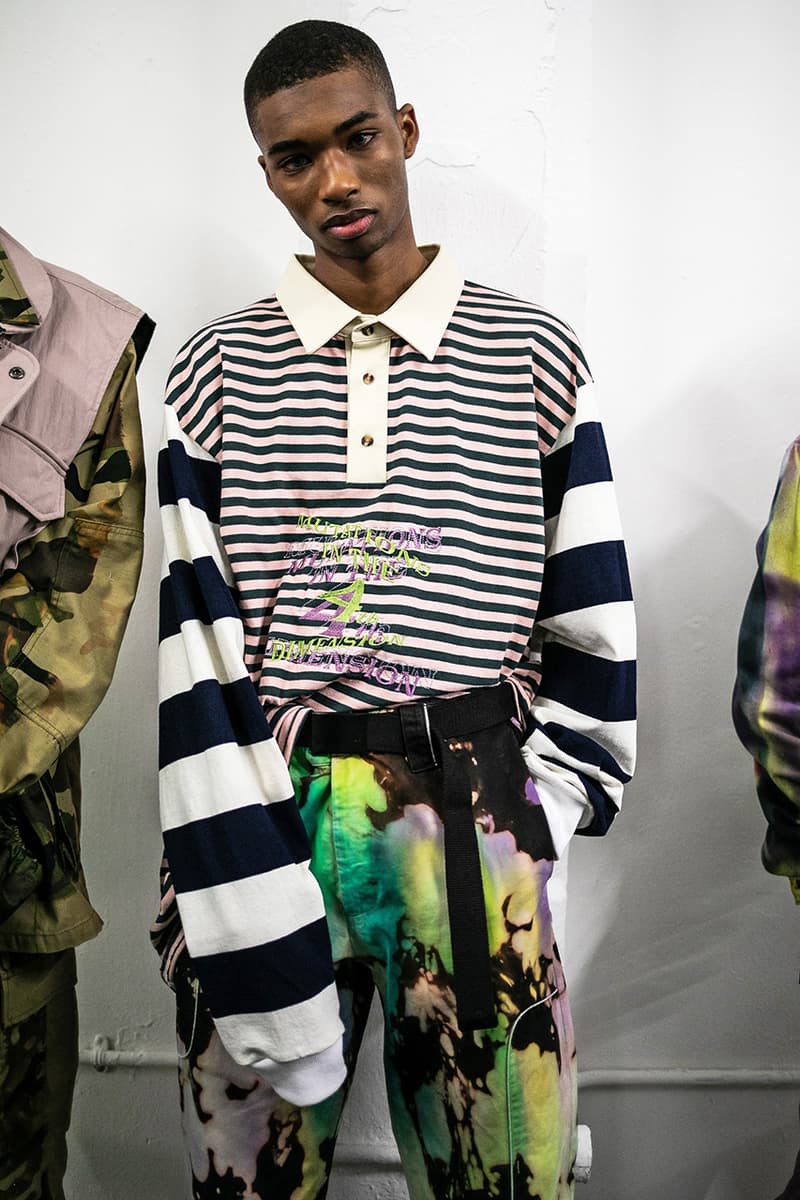 10 of 24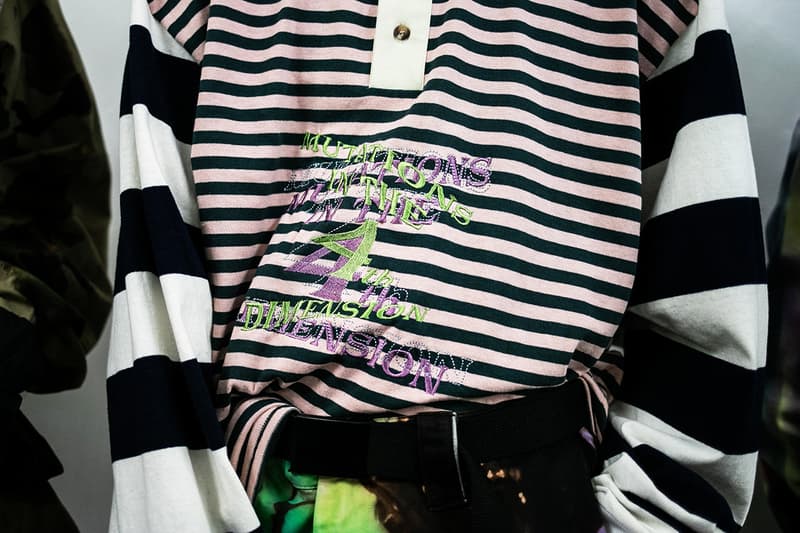 11 of 24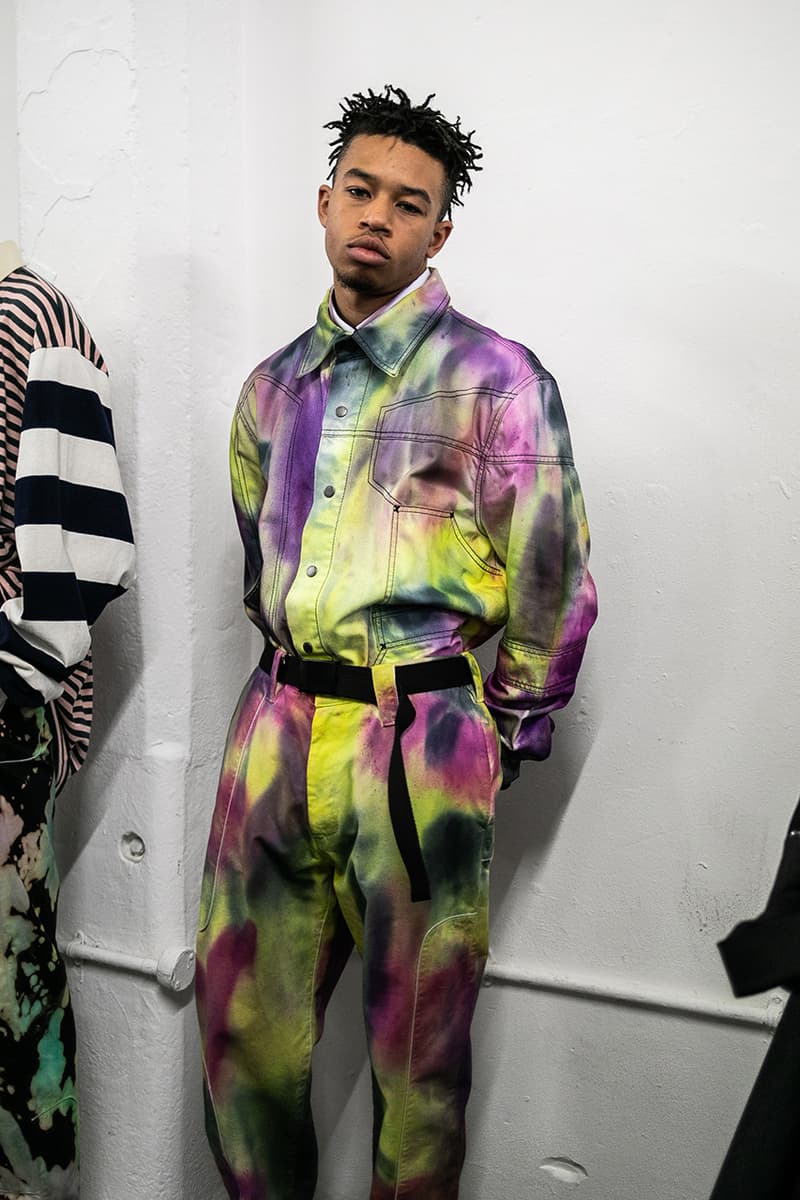 12 of 24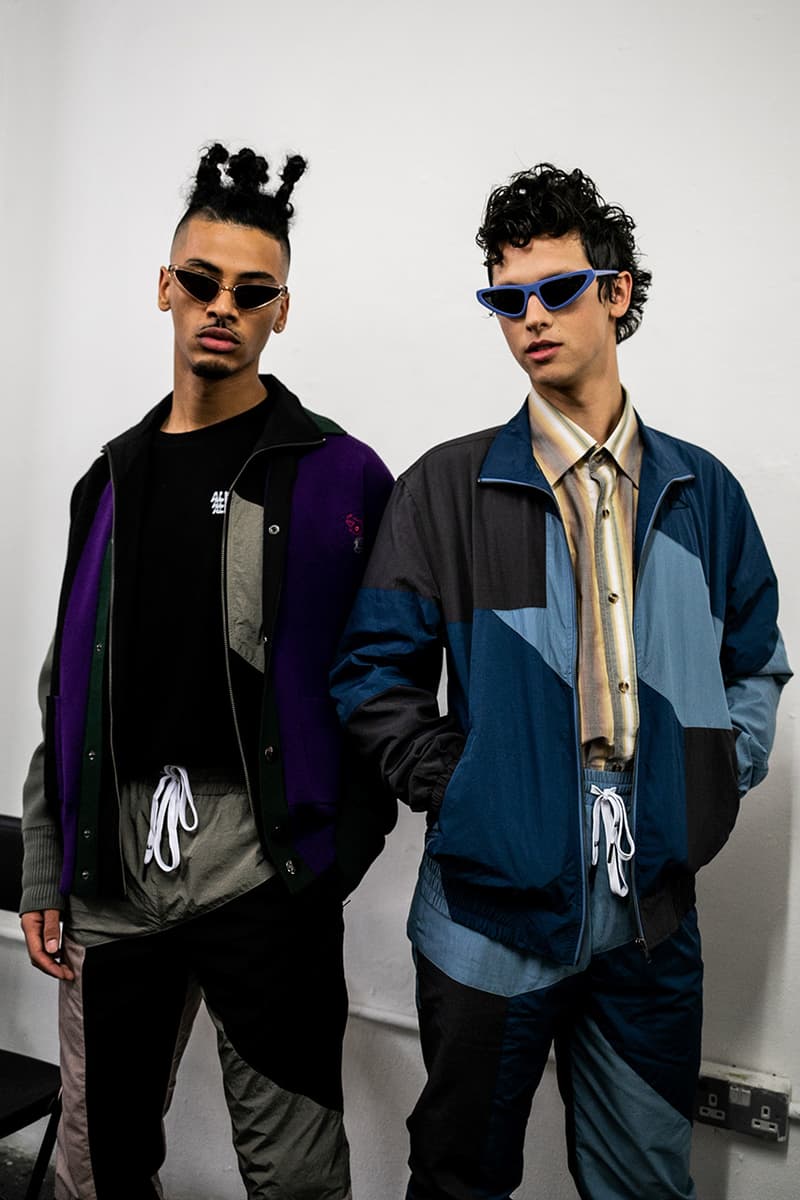 13 of 24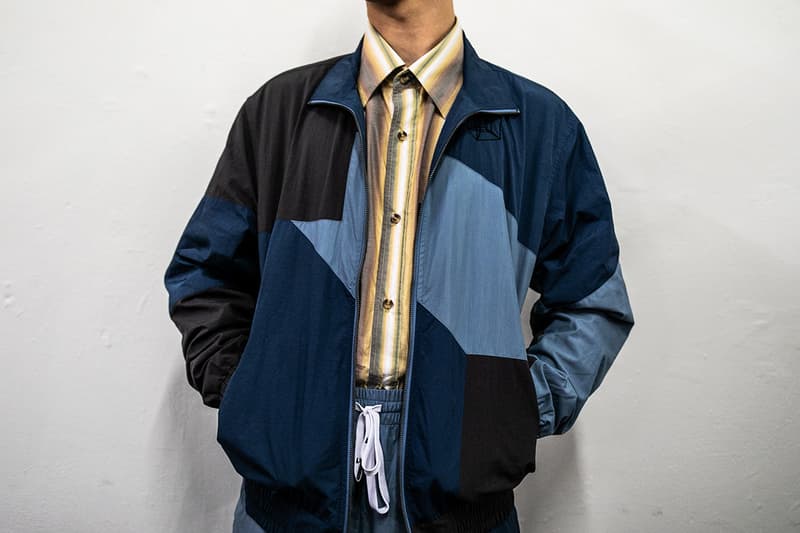 14 of 24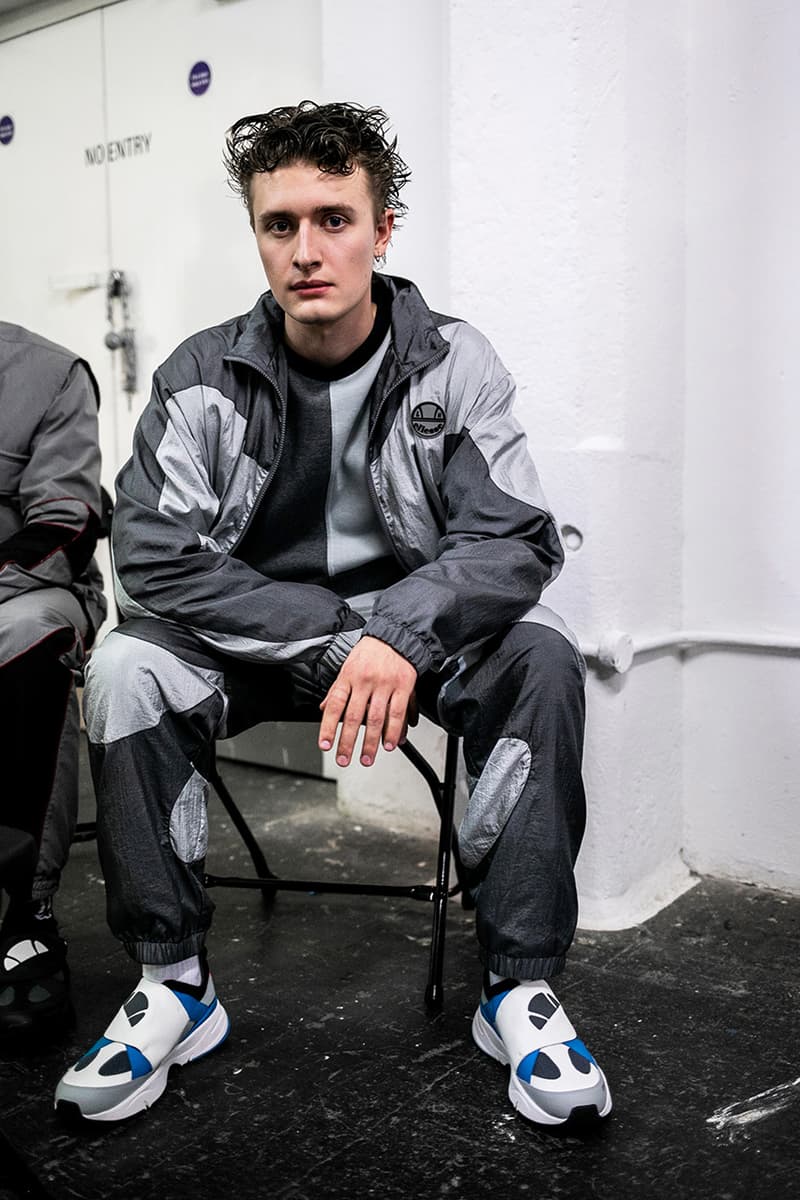 15 of 24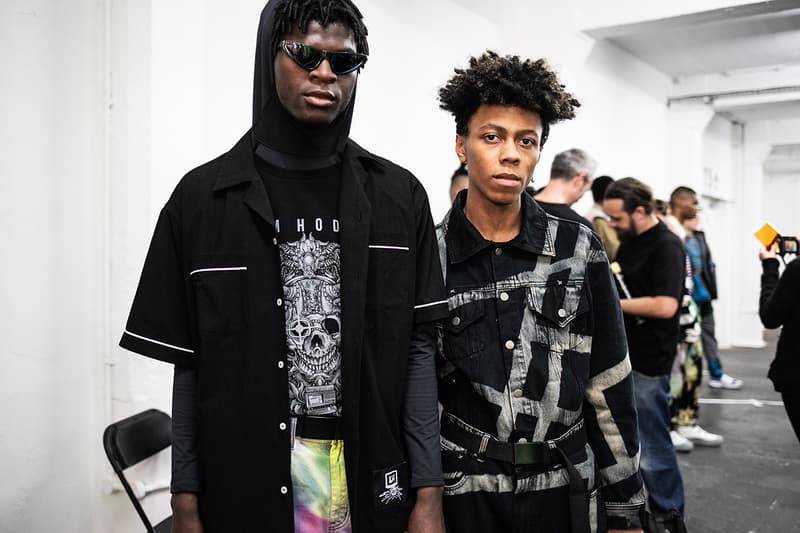 16 of 24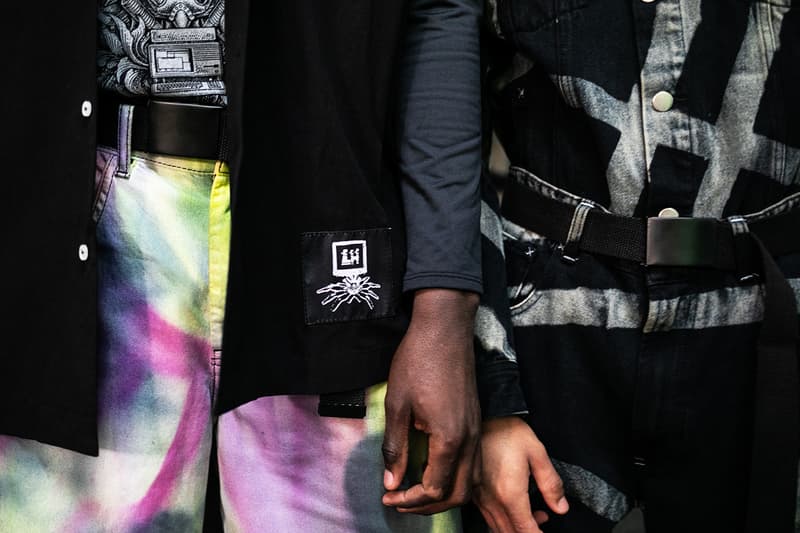 17 of 24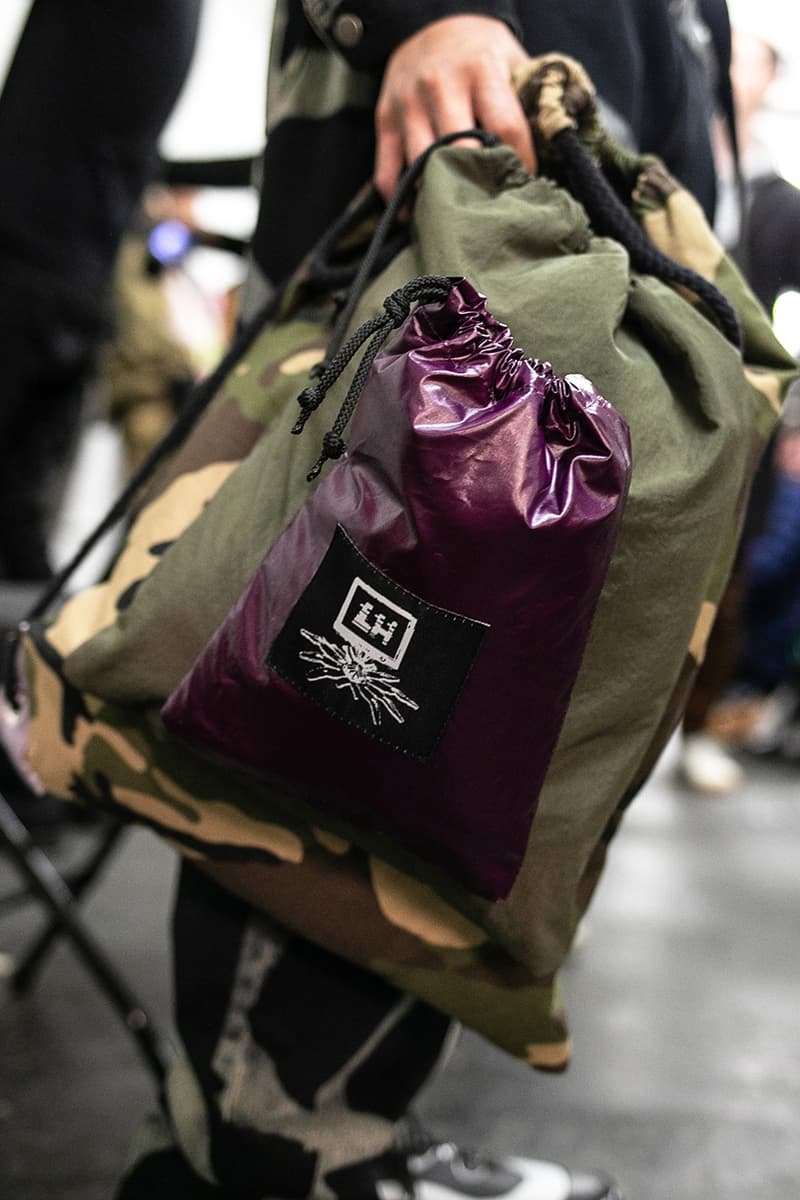 18 of 24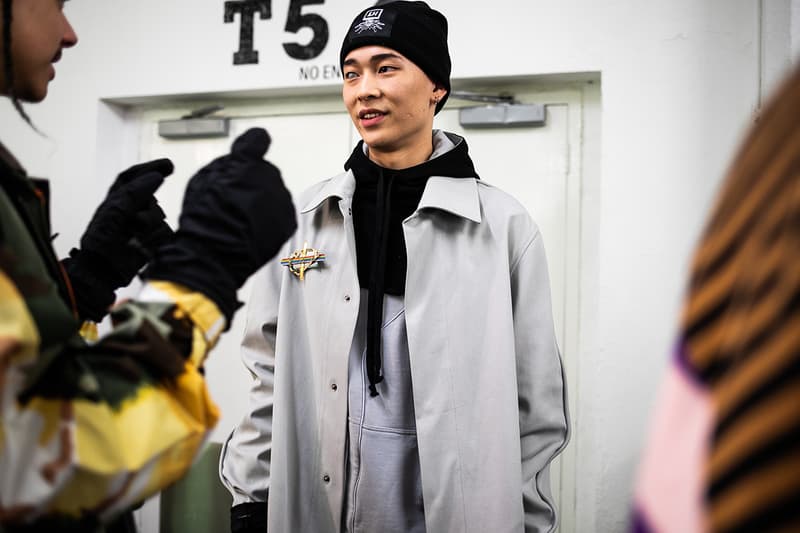 19 of 24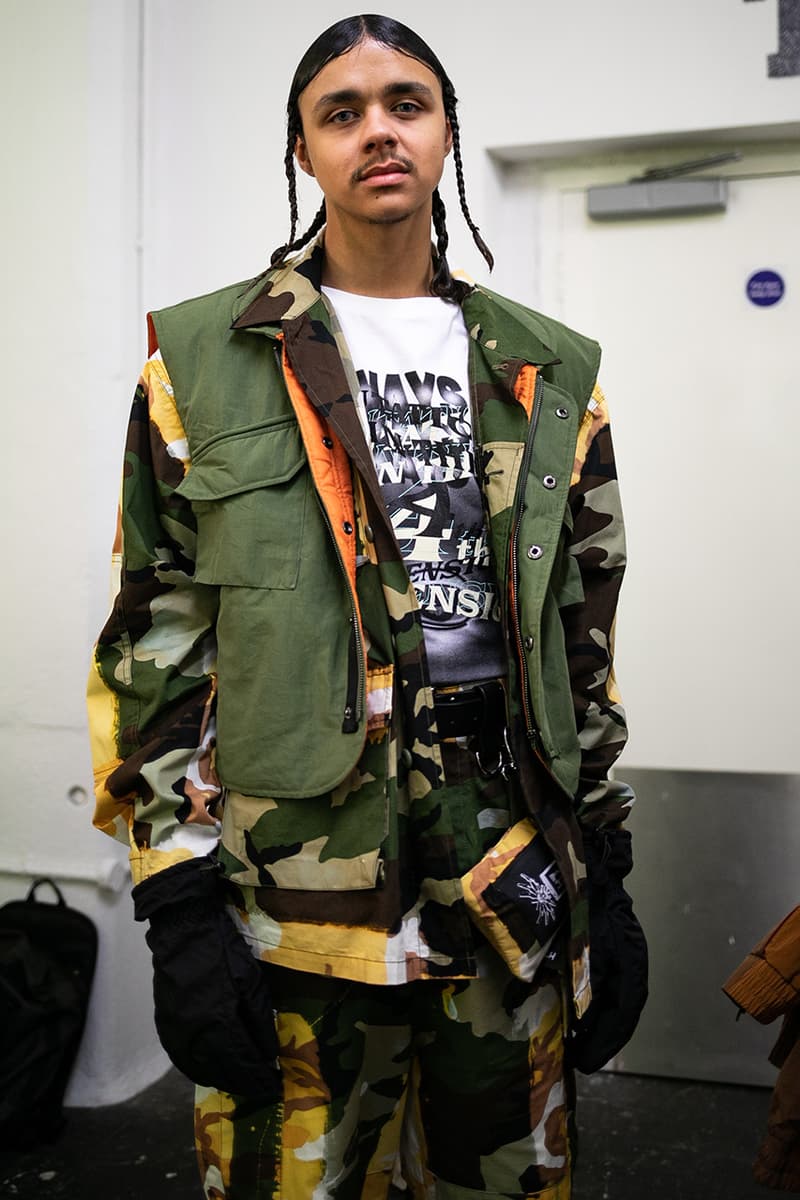 20 of 24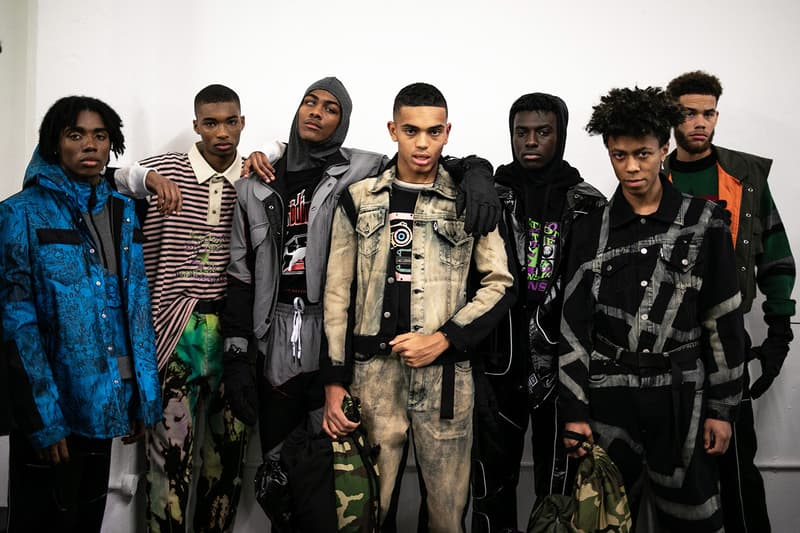 21 of 24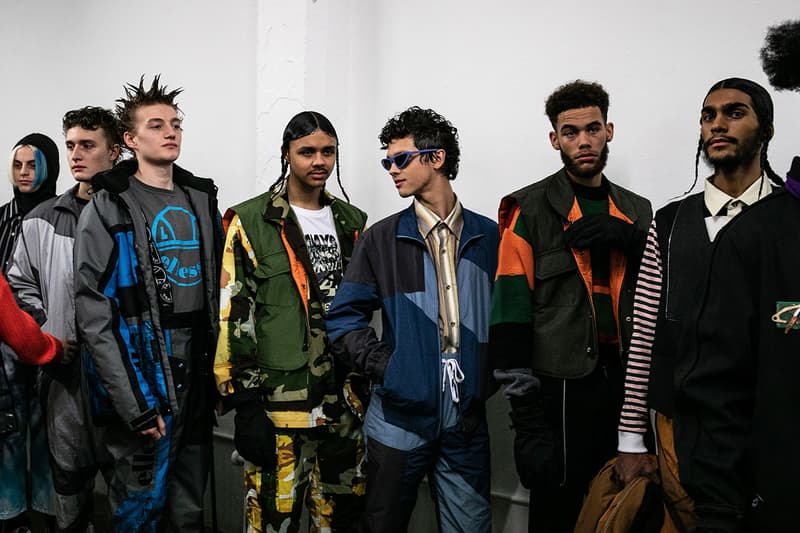 22 of 24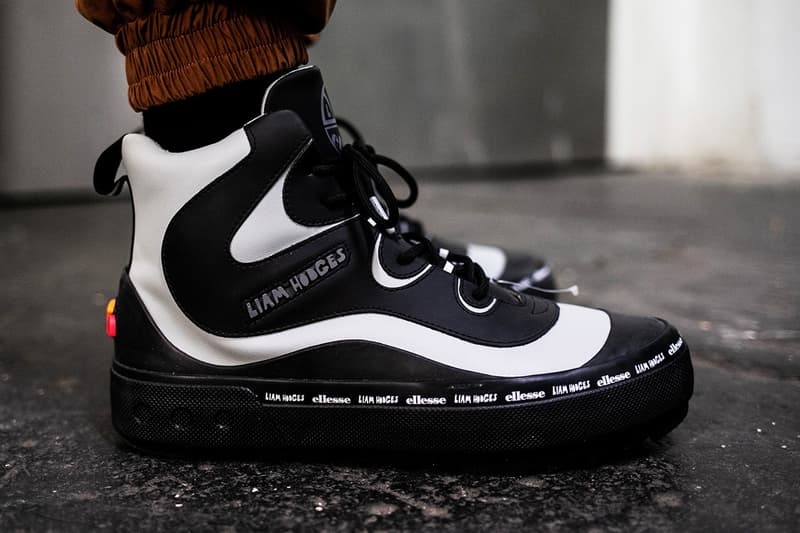 23 of 24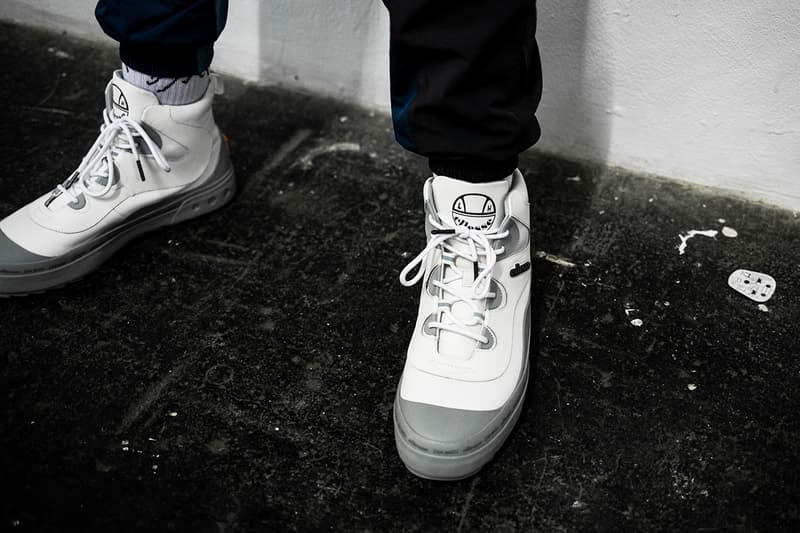 24 of 24
After taking inspiration from Las Vegas for his Spring/Summer 2019 collection, London-based designer Liam Hodges debuted a dystopian new vision on day one of London Fashion Week: Men's. The collection – titled "Mutations in the 4th Dimension" – takes inspiration from a wide range of sources, with a T-shirt referencing 1995 movie Hackers, asymmetrical graphics influenced by Y2K, "bio-punk" prints drawing from the work of Korean artist Lee Bul, and tracksuits based on the tesseract, a four-dimensional geometric shape.
The tesseract – which can't be seen in all four of its dimensions by the human eye – is a key reference point for the collection. As the show notes explain, it is a "representation of our state, our current mindset, stuck as we are between dimensions. As the world gets faster, we perceive crisis, but perhaps we're just in the process of growing pains, as the future we were promised has arrived and in some ways surpassed anything we could imagine."
The Fall/Winter 2019 collection also saw the arrival of two new collaborations. As well as tie-dye pieces produced alongside emerging London label Stain Shade, this season included a reworking of Ellesse's skiwear line. This collaboration also references the collection's theme, with prints of salt crystals taken through a powerful microscope appearing on co-branded tracksuits and outerwear.
Explaining the collection in the accompanying show notes, Hodges describes it as "an attempt to work out a look for this new wave" that is "mutating, identity is no longer fixed, authenticity is out-dated, online life is IRL. The having of fun, discovery and the path to self-knowledge are born of diving in and getting it wrong."
For more from London Fashion Week: Men's, get to know three emerging designers to keep an eye out for.